Hi everyone, my name is Talina! I'm a fourth-year Commerce student majoring in Finance and minoring in
Marketing. Choosing a university is a process—researching your options and narrowing them down to the one that is right for you can be stressful.
But don't worry! I'm here to tell you about my program and experience as a Ridgeback, to help make your decision a little easier.
Keep reading to learn about some of the highlights of my life at Ontario Tech:
Class size
I chose Ontario Tech because I knew I would benefit from the smaller class sizes and the culture of innovation on campus. For me, learning in a more intimate setting with a lower professor-to-student ratio was essential and significantly influenced my decision of where to study.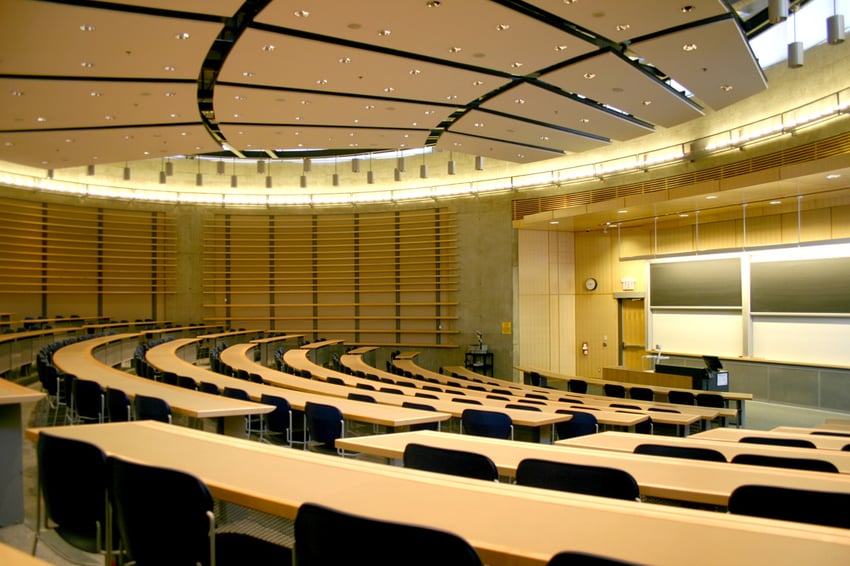 Program design
Additionally, I decided on Ontario Tech's Commerce program because of the two general years before you decide on a major. This program structure allowed me to explore different career paths as I started to discover new facets of business and expand my knowledge.
It can be hard to know what career path is right for you. Trust me, making decisions about your future naturally comes with uncertainty and nervousness. Having the time to explore what areas interest you and which don't is a huge relief, allowing you to decide your future with insight and confidence.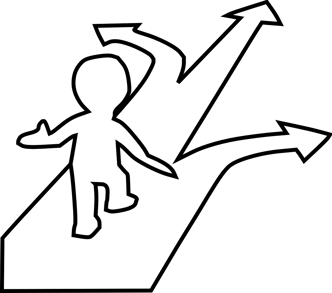 Course projects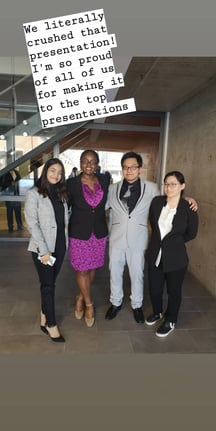 During the last three years, I have worked on many projects in various courses. My favourite one to this day is a project I did in my first-year Business Communications class taught by Professor Thurber.
It was a 15-minute presentation about how to make Oshawa better, and the top four groups had the opportunity to present their idea in front of the Mayor of Oshawa!
As I was preparing for the presentation, I remembered when Professor Thurber reminded us that the difference between the best and worst presentations wasn't who had the best ideas but who presented them best.
This inspired my idea to create an acronym that would summarize all of our major points and fit in a tagline. Luckily for me, this idea was what my group needed to push our presentation to the next level. We eventually got selected to present in front of the Mayor of Oshawa and the other 250 students taking the course!
This was actually when I realized that I might enjoy Marketing as much as I enjoy Finance. So at the beginning of my second year, I decided to pursue a Marketing minor and a Finance major.
Campus involvement
Outside the classroom, I've also gotten involved in the campus community in several ways. In my first year, I decided to become a Campus Ambassador. Through this role, I had the opportunity to volunteer at many on-campus events like Open Houses and Experience Days. I was able to meet new people inside and outside of my program and create new friendships.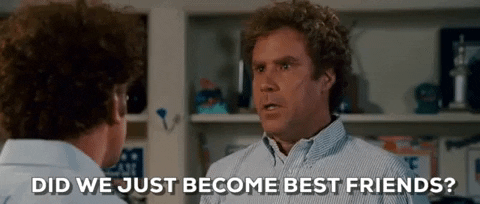 My first-year Peer Leader inspired me to become a Peer Leader myself because she helped me tremendously during my transition from high school to university. So, at the beginning of my second year, I decided to become one so I could help incoming students transition to Ontario Tech University.
The best part is that I learned about the University Works program through these opportunities. And a year ago, I started working as a Social Media Assistant for the Office of the Registrar. This year I plan to get involved even more as doing so has only bettered my university experience.
Ultimately, if there is anything I have learned during my time at Ontario Tech, it's that no one's journey is linear. That means your interests might change, and things may take longer than you thought they would take. And that's ok!
You can always sit down with your academic advisor and adjust your goals along the way. There are so many resources available to you at Ontario Tech so that you can make the most of your educational journey.
Want to learn more about the programs and services offered to our Ridgebacks?