Hi everyone! My name is Juwariya, and I'm a second-year student at Ontario Tech. When high school seniors are asked how they feel about starting university, they typically tell you they're excited but nervous. Looking back, I was thrilled about this new chapter in my life and couldn't wait for it to start. Ontario Tech was always my first choice, so when I got accepted into my program, I couldn't have been more thrilled for September to come.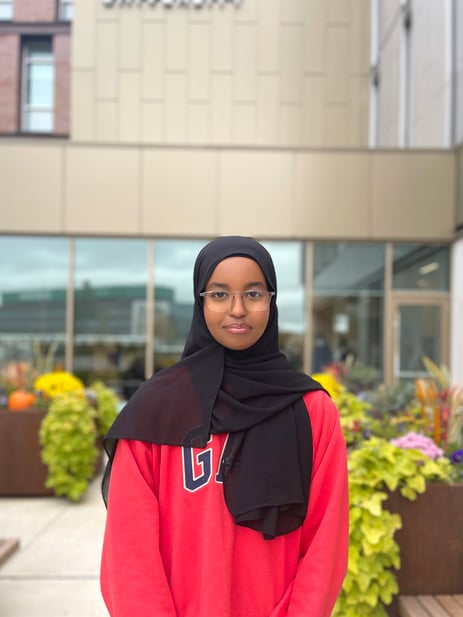 Keep reading to hear about some of the reasons why my first-year experience at Ontario Tech was incredible:
1. Making friends
After attending Orientation (which I highly recommend), I immediately met some people that I clicked with. Orientation allowed me to meet other people in the Medical Laboratory Science program and build friendships before classes even started.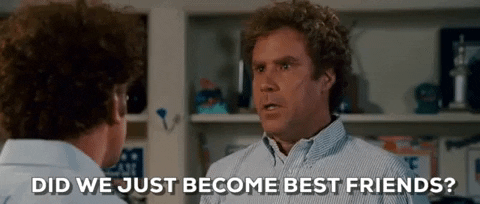 Attending a small university has its perks; it's like being part of a family, which I find incredible. Connecting with other students in the same boat as me and building friendships made my first year fantastic. Check out what a day as a student in the Medical Laboratory Science student looks like:
2. Support transitioning from high school
As any first-year student could tell you, the jump from high school to university is not without its challenges. I found being introduced to new norms a little overwhelming at times. However, having friends feeling the same pressure helped me feel like I wasn't alone, which made everything more manageable.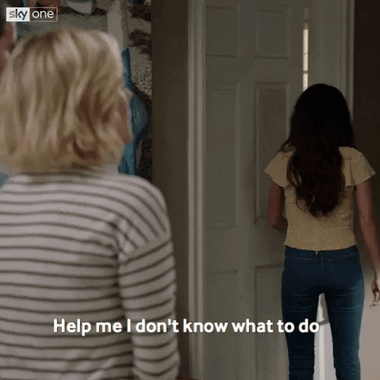 It's normal for you to feel lost and disoriented at first—we've all been there—and you'll find your rhythm soon enough. Many student services are available to you as a Ridgeback to support you during this process. Don't be afraid to connect with an academic advisor if you're ever struggling with the transition or need advice. No matter where you turn, someone will be there to help you!
3. Ridgeback community
The sense of community at Ontario Tech was another reason I had such an easy transition to university. I found my professors remembering my name and wanting to connect with me one-on-one to help me better understand class content, but also on a more personal level to help me achieve the goals I had planned out for myself.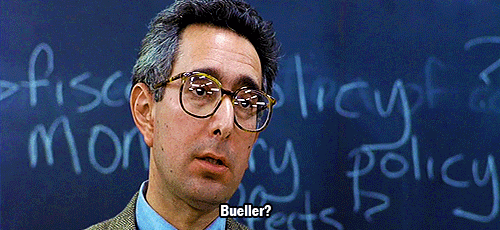 The tall tale of being just a number once you're in university couldn't be further from the truth. The comfort of knowing that professors and even classmates are rooting for you to succeed was the best feeling imaginable—especially during my first year.
I found that when things got difficult, words of encouragement and the sense of support professors provided helped me push through the hard times and achieve my goals. So I encourage you to reach out and connect with your professors; they're not as scary as you think!
4. Balance of social life and school life
Staying on top of school while having a social life was something I didn't expect to have during my first year. I often heard stories of first year being so rigorous that students tend to have little to no social life, but fortunately, that wasn't true.
I found myself being able to connect with students outside of labs and even get involved on campus, such as working part-time through the University Works program.

Getting involved further helped me create a sense of normalcy and served as a way for me to get involved with Student Life activities and events.
5. Cool courses and tutorials
During my first year, some of my favourite med lab courses were Human Anatomy and Physiology, and Biochemistry. These courses were about getting a feel for science and math to build on your prior high school knowledge. Learning the same concepts at a more advanced level is challenging, but there were aspects of class that I loved and made learning fun.
In Anatomy and Physiology, you have tutorials where you can apply the concepts you learned in class in interactive ways. This also helps you understand the concepts in a more memorable way that sticks with you throughout the semester.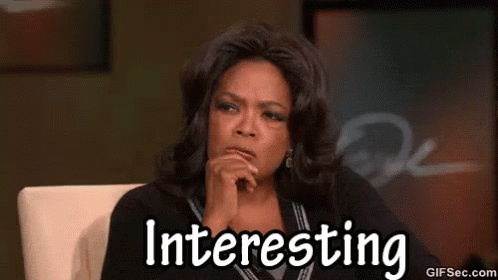 Along with tutorials, another cool part was the Biology labs. I found these labs were a fun way to connect with the lessons learned in class. I also got to meet individuals and make friends who made class and the year all the more enjoyable.
My first year at Ontario Tech was terrific and exceeded my expectations in every single way. I can't think of anything that would have improved my experience, and I am so grateful to be part of the Ridgeback community.
Interested in medicine but not sure which program best suits you? Take our quiz!
Want to browse our programs to see where you will fit in?