High school is four years of the same routine day in and day out, pretty much the extension of what we've done since grade one. We've become so accustomed to the routine that suddenly walking into your first university lecture can really be a shock to the system.
Now don't freak out! Different and new does not have to mean scary and super difficult. University classes just take a bit of getting used to and that becomes even easier if you know what to expect.
Check out this blog post to get a heads up on the next chapter of your education!
Class size
Before we get into some crucial differences, you will probably experience this change on your very first day. In high school, we had the same classes every day with the same thirty or so people, assigned seating and we most likely knew everyone in our class.
When you walk into your first lecture, this will definitely not be the case and the first give away will be the 200 heads filling the room. First-year classes are usually the largest in size, seating roughly 200 to 300 students. Chances are that unless you made a few friends at orientation, most of these faces will be complete strangers.
Don't be nervous. If you're shy there is nothing wrong with just grabbing a random seat as most people will be in the same position as you anyway. After a few weeks, everyone will fall into a routine of where they like to sit and with who!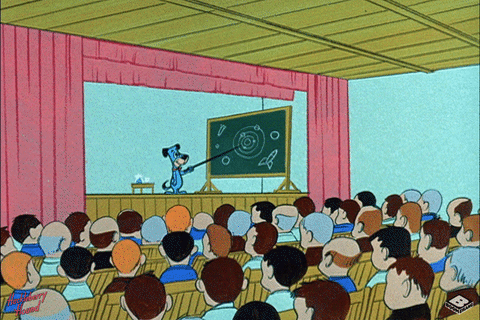 Via Giphy
Length of class
Being in my fourth year, I had to ponder for a minute on just how short high school classes were. Roughly less than an hour if I recall correctly, now I look back and wonder how we ever got anything done.
The average university lecture is three hours but don't freak out just yet, you get used to it really fast. I remember my first lectures seeming a little lengthy but once you get used to it you'll really find that those hours fly by.
Not every single class will be like this. Tutorials are much shorter and you will likely find that some classes don't even last the entire three hours anyway (that's a lot of talking for the professor).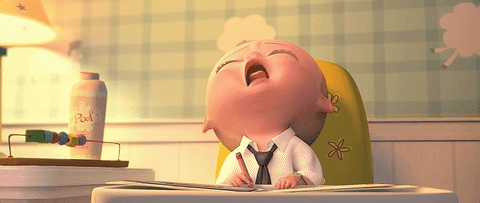 Assessments
In high school, you likely have tests every week or so covering only a chapter or two of material, likely worth very little of your grade. The normal design of university classes consists of a midterm, final exam and some kind of project or assignment. The weight of these will change depending on the class but each usually makes up around 30 per cent of your grade.
For some, this may seem like a terrible idea: "what if I fail a test, is all hope lost for my grade?" Let's hope no one is failing anything but it does happen and when it does it's important to remember that you still have roughly 60 per cent of your grade left to make it up.
Once you get used to how exams and assignments are conducted, you'll usually find a flow that allows you to keep up and do well! Your professor will likely say this a hundred times, but make sure to constantly check Blackboard for course syllabi and other updates.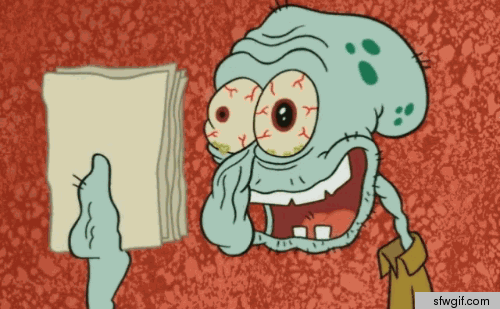 Class schedule
You will notice the difference in your academic schedule during the summer when you design it using the class preview. Leaving high school, you will likely be well adjusted to the 8 a.m. to 3 p.m. Monday through Friday schedule. You also likely had the same classes every day of the week.
In university, most classes run on a specific day of the week as opposed to every day (that's why they're much longer).
Also, you won't necessarily have an even number of classes at the same times every day. One day you could have class at 8 a.m. and the next day have classes back to back starting at 2 p.m. If you get lucky you might even have a day off, for studying of course (wink wink).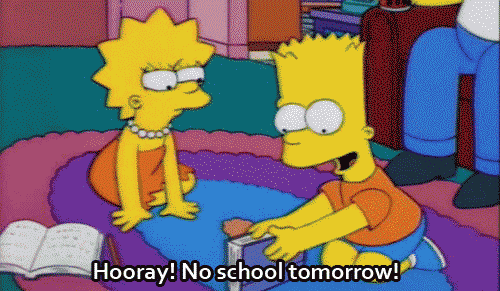 University is a big change and can seem daunting for some but don't let it overwhelm you, it just takes some getting used to. If you want to learn more about university life, check out some of the resources available through Student Life! Got info to add or questions or your own? Check out the comment section below!
Want to learn more about our programs and campus? Download our viewbook to get a better idea of what our university has to offer you.