Selecting a university to study at is no doubt one of the most important decisions you will have to make in your life. There are so many universities to choose from and a very long list of expectations we have for our desired location of study. As an international student the available options are almost endless.
It is very important to choose the right university because it is directly connected to your future. Your university of choice will either leave you feeling lost and unsure of what is to come or present you with great opportunities that can impact your future positively.
To discover the factors that would help you narrow down that very long list, to one that not only meets your desired expectations but also guarantees you an all-round success in the long run—keep reading.

1. Locus – the location
From the continent to the country, to the city and all the way down to the specific location (longitude and latitude) of the university. Depending on the type of person you are, the location of your university is as important as your program of study.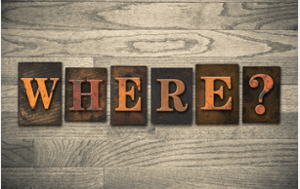 The weather and climate is also associated with this; if you do not like cold and snowy weather then North American countries are not for you. Make your choice of location based on what is most comfortable for you and where you know will be the most productive environment for you to be in.
This way there would be no restrictions on the activities you can do during certain times and temperatures of the year.
For an outdoorsy person, a university that is located in the city is a great choice; but for an individual that prefers tranquil environments, a university located in a quiet area is the best choice.
Also as different locations have certain norms and cultures, it is important that you do thorough research on your intent university location to be prepared for what you may experience when you reside there.
2. Program of study
Before deciding to become an international student, it is really beneficial to have your future path or major already figured out. If you are still uncertain or feel lost, university can also be the place to go in order to figure things like that out. Your program of study should be top priority during the selection process.
Some universities either do not offer specific programs or they offer the programs with certain requirements that have to be fulfilled; therefore you should pick the one that highly correlates with your major.
Seek out the ones that not only have theoretical learning but also ones that provide various options like experiential learning so you can explore your field more and be more exposed to the different aspects of it.

For those who are uncertain, it is wise to choose a university that has a very wide range of programs and majors to choose from. That way you can try out various fields and determine what you are passionate about and pursue that moving forward. You could also ask advice from your academic advisors and professors.
3. Accreditation
This is a notable criterion that students mostly skip or do not have enough information about when looking to apply at different schools.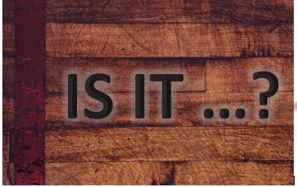 Accreditation is the recognition that an institution meets the required standards of quality education for the different majors that are offered in that institution.
Your degree is recognized when it is from an accredited institution.
Accreditation is important and it helps to determine the validity of your program of study.
Make sure to research and be certain that your program of study is accredited at the university you intend to study at.
4. The university
Yes, you have successfully secured the dream location to study and now which school?
Look at the surrounding areas. Aside from academics, make sure the surrounding areas off campus have places to go like restaurants, karaoke bars, coffee shops and so on.
In general, places where you could go hang out with friends and do fun stuff together when you guys are out of school. It is good to have fun and let loose once in a while.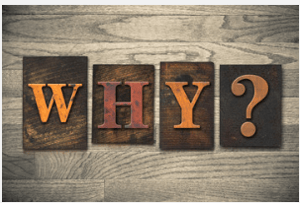 The campus community is also important. Your campus life is a crucial aspect of your studies because your surroundings in many ways than one, affect your state of mind. The size of the university, the number of students, and the ratio of students to professors should be considered.
From my perspective, universities with big campuses are great, there are lots of cool spots on campus waiting to be discovered by you and a wide range of academic and social opportunities await you there. While universities with small campuses have very good student-professor relationships and there is more focus on the students.
It is up to you to choose the environment that is right for you. When choosing a university, remember that you are also choosing a new community to move into.
We all have things we love to do. Be it sports, dance, listening to music, reading books, gaming and so on. Pick a university that has clubs and extracurricular activities—varsity sports teams, dance clubs—that match your hobbies, this way you will not be overwhelmed by all the knowledge that is being assimilated by your brain cells.
5. The cost and your finances
The cost of the university is a major determining factor. Choose a university that you can afford to go to. University is expensive, especially when studying abroad, and so figuring out your expenses is very important.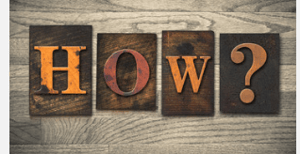 Accommodation and the cost of living, to the tuition fees and several other bills, are what can accompany studying abroad. All these are expenses that are inevitable. You are not going to be at the university for the 24 hours of the day, so where you live (on or off campus) and the cost of doing so should be an aspect you figure out.
Applying to universities that have scholarships and funding available for international students is a great way to reduce the cost. Universities that have on-campus employment is also a great choice. This way, you would be able to earn money while studying.
6. Campus amenities, facilities and resources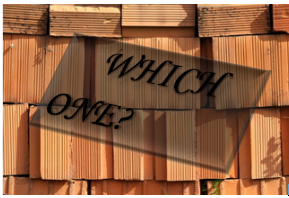 You should identify the facilities and resources that are available to the students of the university. The facilities on campus play a major role in your educational experience. A university that provides you with up-to-the-minute information, has ultra-modern laboratories, and state-of-the-art instruments and devices should be at the top of your list.
7. Career reciprocity
After the successful completion of your studies, what can your university's degree do for you? Can it provide you with the opportunities as it promised? Is your degree transferable in other countries or will you need additional requirements?
You should ask yourself questions like these when selecting a university.
Research and know the hard facts about the job placement rate of the university—how many students get jobs after graduation?
Although it depends on the individual, it is important to know where your degree can take you.
I would recommend choosing a university that is located in a country which is reputable for the industry base of your program of study.
Want to learn more about the programs available for international students at our university? Check out our international viewbook!