Did you know that Ontario Tech has 40 bee boxes at our Windfields Farm lands by our north Oshawa location? Working with the pollinator garden, the bees make up the Pollinator Project.
With the struggling bee population in Ontario, the goal of the Pollinator Project is to provide a place for pollinators to visit and thrive, supporting the bee and butterfly population.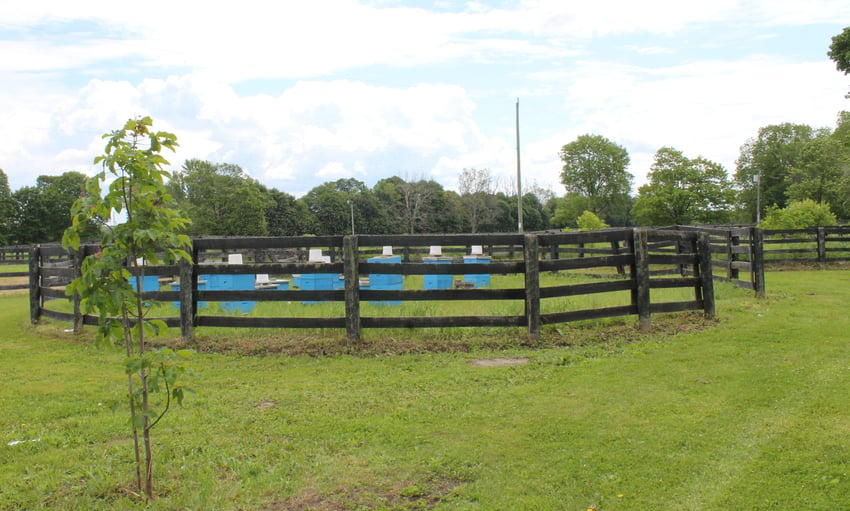 Bee boxes at Windfields Farm lands
Through the hard work of the Office of Campus Infrastructure and Sustainability (OCIS) and the Go Green Stay Blue student group, the Pollinator Project has gotten well-deserved recognition.
Ontario Tech can now proudly say we are a Bee City Campus!
This means that Ontario tech is helping to share the importance of pollinators with everyone on campus, while creating a habitat welcome to pollinators. It also shows that the Pollinator Project is making connections with faculties at our university that help students learn about biodiversity, like our new Sustainability Studies minor.
Check out the video below celebrating Ontario Tech becoming a Bee City Campus:
Want to see more of our campus? Check out our virtual tour!