Have you ever wanted to be chosen for a top-secret mission? Build a car from scratch? Have your name published in an article? If your answer to any of these questions is yes, look no further than Ontario Tech University! Keep reading to find out how two fourth-year Engineering students, Andrew Genovese and Izzy Cossarin, became involved in Project Arrow—Canada's first electric and autonomous vehicle.
Exemplifying our excellence
On January 5, 2023, the global debut of Project Arrow launched Ontario Tech onto the world stage. As the leading partner on the project, Ontario Tech students, faculty and staff helped convert a virtual design into the first zero-emission, all-Canadian, electric vehicle.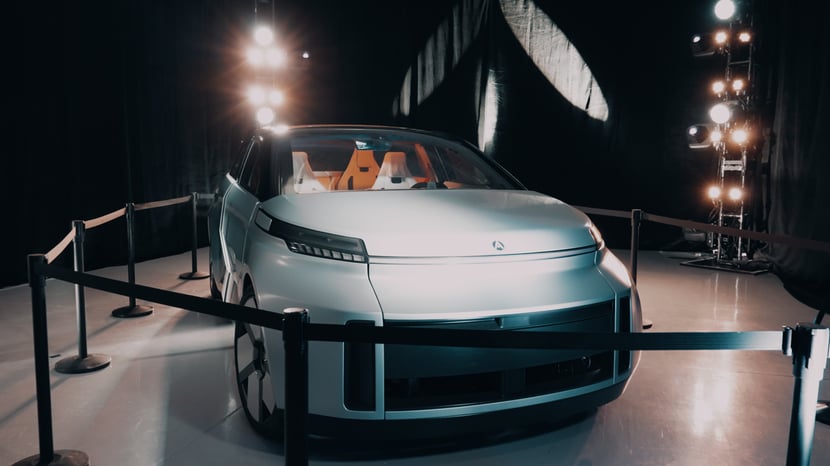 Ontario Tech was selected by the Automotive Parts Manufacturers' Association (APMA) to spearhead the development phase of Project Arrow due to our global reputation, track record with industry partners and our unique research facility located directly on campus— the Automotive Centre of Excellence (ACE).
With the help of our state-of-the-art Aerodynamic ACE Climatic Wind Tunnel, one-of-a-kind Automotive Engineering program and forward-thinking professors with expertise in engineering with a conscience, the Project Arrow team was able to bring the APMA's concept to life.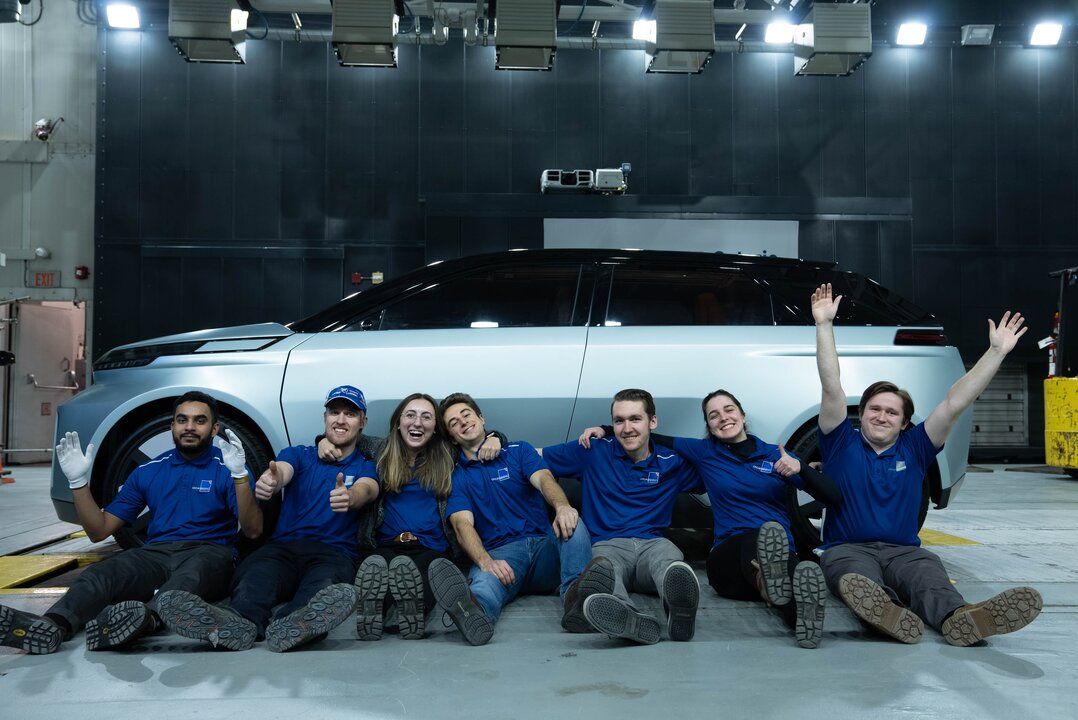 Reflecting on the experience
Andrew and Izzy lived out the childhood dream of many—building a car from scratch. They were able to apply the skills they learned in the classroom to an experience of a lifetime!
Andrew - Automotive Engineering, fourth year
Andrew initially got involved in Project Arrow through one of his courses: "In third year, if you take the Automotive Engineering program, you take a course called Powertrain Design, and I worked on a project that was actually related to Project Arrow. Shortly after, I found a co-op posting for ACE and I got involved after I was accepted!"
Since then, he's been dedicated to bringing Project Arrow to life. "I've pretty much been there every step of the way," explained Andrew, "installing body panels, subframes, motors, suspension systems, brake lines, batteries—you name it!" He was also involved with the manufacturing of parts for installation, as well as the logistics of shipping parts for the project.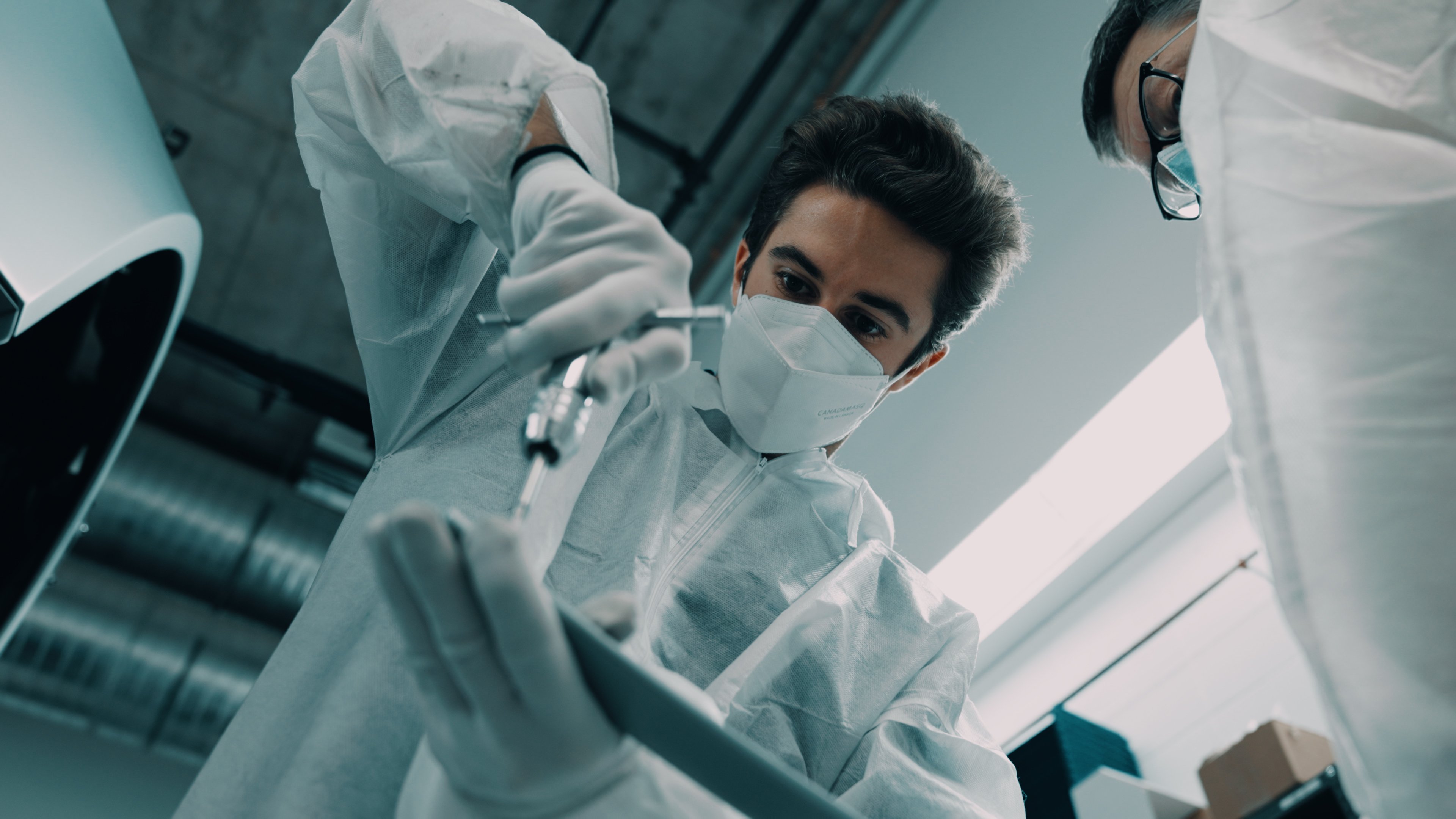 As Andrew will be going into his final year of study next fall, he knows this experience will lend itself well back in the classroom: "I think being able to understand the internals of an electric vehicle will help me back in my courses. Now that we are learning a lot about electric vehicles and electrification, I've done the hands-on part, so I can relate my experience to the theoretical knowledge and be able to understand why we are learning that specific topic."
Izzy - Mechatronics Engineering, fourth year
Izzy got involved in Project Arrow in her second year after reaching out to the Director of ACE looking for opportunities. He suggested this project as something that was the perfect fit for her! Her role in the project included writing copy for the vehicle's interface, co-ordinating the logistics of many of the vehicle components, working with the machine shop to manufacture parts, as well as project management to ensure tasks were on track.
Like many young professionals starting out in their field, Izzy knows the value of networking and building connections in her industry. "Within the university, I've gotten to work closely with a number of professors I wouldn't have had the opportunity to work with otherwise. And then getting to work with people in the industry, different engineers and suppliers outside of the university—I just wouldn't have had the opportunity to work with them at this stage in my career. It's been a unique and once-in-a-lifetime opportunity for sure!"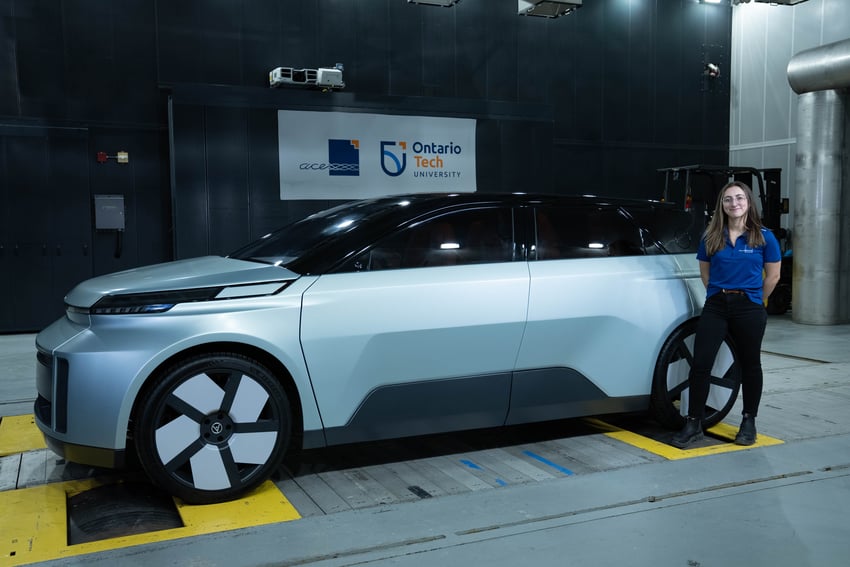 Looking to the future, Izzy is excited to be graduating this spring. She has already had some exciting opportunities come up, originating through a network bolstered by this experience—way to go, Izzy!
An emphasis on hands-on learning
Andrew and Izzy are not a rare case here at Ontario Tech—Project Arrow created hands-on learning opportunities for over twenty engineering students! At Ontario Tech, hands-on learning is not only an essential aspect of our programs, but it is the foundation. No wonder we are ranked third in Ontario and eighth in Canada for our engineering programs!
Something unique about our programs is the opportunity to gain hands-on learning in your undergraduate years. Beginning in Year 2, you can participate in internships and co-op placements. In Year 4, you can do a Capstone project where you engage in an eight-month effort to create innovative solutions to real-world problems with one of our industry partnerships (we have over 500!).
There are also plenty of other opportunities to engage in outside of the classroom, such as engineering clubs and our Engineering Outreach program, where you can help students from K to grade 12 learn about engineering.
Tomorrow's technology, today
At Ontario Tech, undergraduate students get exposed to the latest technology at lightning speed. One of the many benefits of being a smaller school is that all of our research chairs work with undergraduate students. This means you don't have to wait until graduate school to learn directly from experts in the field or to get experiences like Project Arrow!
With Ontario Tech being the primary institution for Project Arrow, our efforts, skills and expertise have been broadcasted to the world. With the spotlight on us, more and more opportunities will be available to you! We can't wait to see what your future holds.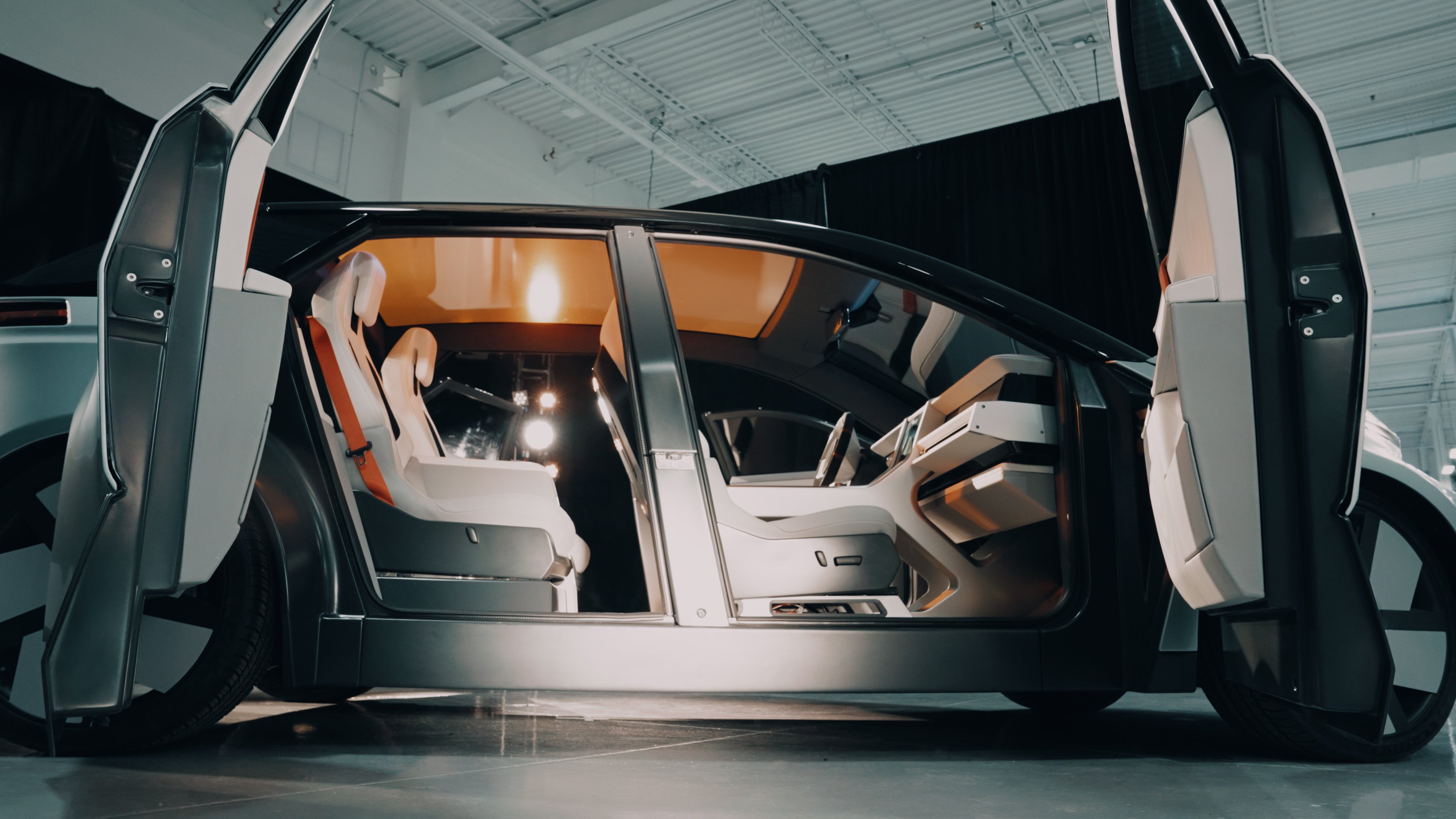 Want to learn more about our programs to find your fit?