Are you wondering how to find support as an Indigenous student? Or if there are safe spaces for you to engage in cultural activities?
Indigenous Education and Cultural Services at Ontario Tech offers numerous student supports to create safe, welcoming and inclusive spaces for Indigenous students to study, learn and work. Support is also available for those who wish to learn more about Indigenous cultures, the history of Indigenous peoples in Canada and the journey towards reconciliation.
Let's explore some of the services you can find on- and off-campus:
1. Self-identification
One of the services offered at Ontario Tech is self-identify as an Indigenous student. This is a voluntary process available to any student of First Nation, Métis and/ or Inuit ancestry, regardless of status. Proof of Indigenous membership or ancestry is not required. Doing so allows you to gain access to:
Access to supports and services throughout your academic journey
Access to the Indigenous admissions consideration policy
Notification of scholarships, bursaries, job opportunities and upcoming events
Personalized communication with Indigenous Education and Cultural Services staff

2. Indigenous admissions consideration
If you have self-identified as Indigenous and do not meet the competitive GPA for admission but have a minimum 70 per cent high school average, you can apply to have a separate assessment conducted by the Indigenous Admissions Assessment Committee.
To be considered, you must have applied to your program of interest on the Ontario Universities' Application Centre (OUAC) portal. As well, you will need a letter of support from a reference who can speak to your character and abilities, and a personal profile outlining your individual journey and how Ontario Tech can help you achieve your goals.
3. Student spaces
Ontario Tech is dedicated to creating culturally inclusive spaces on campus for students from all backgrounds. There are various Indigenous-centered spaces that have been built with Indigenous culture and students in mind.
Baagwating Indigenous Student Centre
Baagwating is a smudge-friendly, student space that has been designed to be a home away from home for Indigenous students. The Centre features a full kitchen, culturally-relevant resources, study spaces, a resource room and a sitting room complete with a fireplace.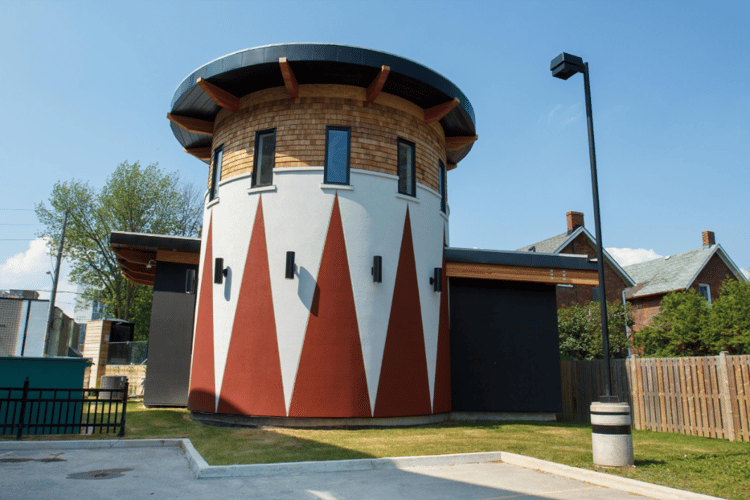 Shawenjigewining Hall
Shawenjigewining Hall is the newest addition to our North campus. Shawenjigewining is an Anishinaabe word meaning 'The Place of Kindness.' The name was decided by Dorothy Taylor, a Mississauga Anishinaabe Elder from Curve Lake First Nation and Rick Bourque, the Traditional Knowledge Keeper at Ontario Tech.
Within Shawenjigewining Hall is Mukwa's Den, a room designed for Indigenous students to have access to support and resources, and the opportunity to connect with and learn from Indigenous culture. The Den also includes a lounge and study space, so if you're ever looking for a place to meet with peers, do some work or just relax, stop by and enjoy the comforting and supportive atmosphere!
4. Events and workshops
There are various events and workshops held throughout the school year that allow you to engage with your peers. Whether it be through a crafts workshop, visiting Elders or a traditional ceremony, there are many opportunities for you to experience Indigenous culture.
A wonderful event you can join is Bannock and Books, an Indigenous book club series that explores Indigenous culture, ways of knowing and experiences. After reading the featured book, you will participate in a Sharing Circle where you explore and discuss the topics and lessons discussed in the book.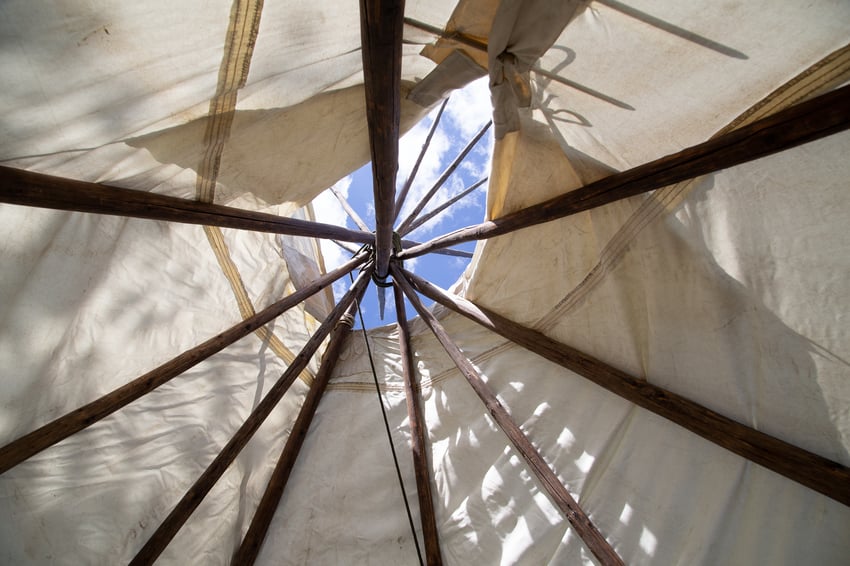 Indigenous Education and Cultural Services is dedicated to providing you with an inclusive and diverse experience at Ontario Tech. Whether you take advantage of all these services or just one, we look forward to meeting you! If you have any questions about these services or anything else, please don't hesitate to connect with us.
Want to learn more about the Indigenous services at Ontario Tech?