While college and university are two exciting phases, they could also be a bit confusing and overwhelming. But what happens when a college graduate attends university? Well, if you're reading this, don't panic! Both of them are unique experiences but college definitely provides students with a base so that transitioning and adjusting to university becomes much easier.
In this blog, you'll find a compiled list of tips that will help all college-to-university transfer students adjust to life at university.
1. Visit your future university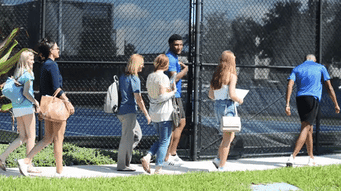 Besides our Open House events, our university offers regular campus and residence tours that allow future students to visit both locations at their own convenience.
Being a bridge student myself, I found that visiting Ontario Tech while finishing my last semester in college was very beneficial because not only did I become familiar with my surroundings, but I was also able to connect with my future program professors and academic advisors. Shortly after, I felt way more confident and comfortable as I previously visited the North Oshawa as well as the Downtown Oshawa location and knew exactly what I was getting into.
2. Be familiar with course materials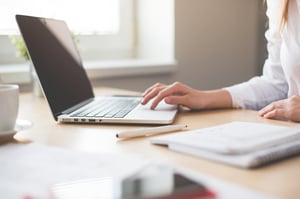 While colleges offer mainly practical learning, universities often focus on a more theory-based education. That being said, it's important to review the syllabus and other course materials beforehand, so that the transition to university classes is smoother.
In my particular case, and as a journalism student, my classes in college were hands-on, so when I bridged to the university, the advisors of the Faculty of Social Science and Humanities suggested I review the course content but also start the readings in advance and make the habit of reviewing the class notes frequently (pro tips right there).
3. Be organized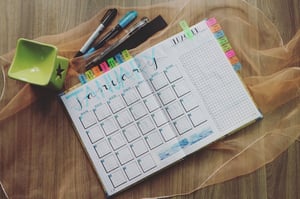 Throughout my undergrad, agendas and planners have become my must-haves. Now that I'm in my fourth year at the university I feel that organizing the days, weeks and months has been really helpful because now I have the habit of writing down all my assignments, exams, presentations and other commitments in an agenda so that they remain scheduled and outlined in one place.
Think about it, it's still the first month of 2020, get yourself a diary, journal, planner or agenda and start not only writing down your "to-do's" but also start working towards becoming an expert in organization and time management.
4. Communicate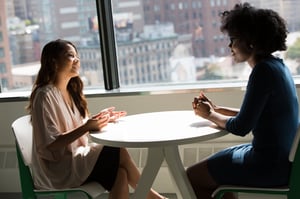 Isn't it interesting how many people feel the same way but only realize once they have shared their feelings with other people? In this case, transitioning to university is a process so make sure you communicate with others and don't be afraid to reach out if you need help.
It's important to mention that our university offers several resources that students can use in case they need special counselling, help and support. These can be personalized and on a one-on-one basis so that only you and the expert will know, and together will be able to work towards a proper solution.
College not only helps students in shaping their future career but it also allows them to adjust to university life. Nevertheless, you have to remember that this is a process and that at the end of the day, you'll always end up adjusting to your new environment. Be patient and persevere and you'll see how everything falls into place.
Out of the many things you can do to make your transition into university smoother, I found that these help a lot. Are there any things you're wondering about for your transition that I could answer?
Let me know below👇