As you prepare to enter your first year of university, it is essential to prepare your mind. Do not come in with any preconceived notions because they usually end up false or making you feel disappointed.
Life at university will usually entail a lot of figuring out and sometimes you'll even have to figure yourself out. So now before you arrive, clear your thoughts and control your imagination.
Friends
You may have heard stories, watched a bunch (and I mean a lot) of movies about university life and you're already so excited for your first day. You just can't wait to meet new people and form an everlasting bond that can never be broken -- in orientation.
Sure, you could do that, but don't feel you have to make all your friends during your first week. Take that pressure off yourself.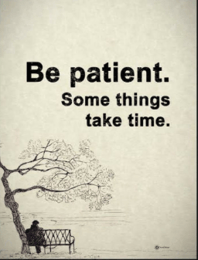 Friendships and bonds can be formed anywhere and at any time.
With the great diversity that you'll meet at the university, there is always someone, if not many, that enjoy the kinds of activities you enjoy and love to do the thing you like.
You will most definitely find people around you – lectures, societies, clubs and sports teams - so if you feel someone will make a great friend or they just give off good vibes, take the first step and introduce yourself.
No matter the kind of person you are - shy, outgoing, ambivert, reserved, cheerful - rest assured that you are not going to be lonely. Just be yourself and your personality will naturally attract people to you.
Bring everything with you
Just no.
In the mix of trying to get everything and anything you feel you'll need, you might lose track. Before you buy things, make sure you know the type of space you'll be moving into. Otherwise, this will leave you with so much clutter and junk that you eventually have to get rid of.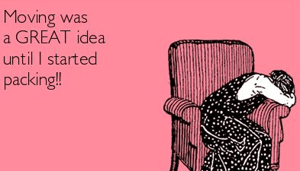 Even better, bring with you only the essential things you need and get the rest when you arrive at your destination.
Save yourself the hassle because the aches at the end of the day are totally not worth it.
Sometimes the things you buy may be already waiting for you at your new address!
First year doesn't really matter
If you've constantly heard this or were told this – you have been lied to.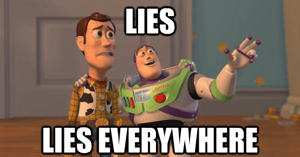 Just like every other year you spend at university, your first year is just as important. Although it may not be as tough as the upper years, your first year is when you get foundational knowledge.
Letting your first year just slip through is definitely not a good idea. Not only will you require all the knowledge from first year in your upper years, it will also contribute a portion to your cumulative GPA. First year is the time to familiarize yourself with everything around you.
It's the time to find that balance and prepare for the upper years. Skipping classes because you feel it is not as important in first year will definitely leave you lagging and unstable in your upper years. Spend it wisely.
It's all work and no play
University requires a lot of work and dedication but that does not mean you will never have rest. Sure you'll be constantly bombarded with assignments and deadlines, but somewhere in between all of that is balance.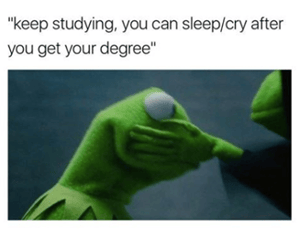 That is the major key to a memorable university experience. Find a way to balance them both so that one aspect does not significantly affect the other. There will surely be times to let loose, hang out with friends and just chill, and there will also be times when you have to focus on your studies and get that GPA. It all depends on you.
Don't lose track of the people and things around you, find that balance and watch you live your best university life.
You can skip classes all the time
You can technically do this, but should you? Yes you have all the freedom and independence to do what you want at university, however the choices you make always have outcomes and consequences associated with them. So be prepared to take full responsibility for your actions.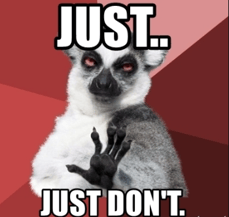 There may be times where certain circumstances are inevitable and you have to skip classes, and that's okay. It happens to the best of us.
Skipping classes just because you can or because your friends are doing it, is totally a bad idea. Every lecture you have is paid for, so why waste money?
Also, struggling at the end semester with course materials because finals are near and you have no clue what's going is so not worth it.
Everyone learns in a different way, make choices that will bring you fulfillment and not regrets.
Life will be a constant party
While there will be some parties here and there, your life at university will not be a constant sleep-class-party-repeat. Remember that people are students just like you with responsibilities and sometimes bills to pay.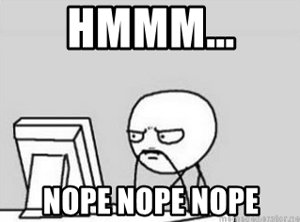 Sure there might be a few parties where you can go to unwind and relax, but there won't be one every single night and you don't have to attend every single one of them.
It's great to attend some and host a few but I would suggest having just a get-together or a dinner party with friends. You will save so much more money and time compared to attending parties where you know only but a few people.
I'm pretty sure that every student at the university probably has much more important things to do with their time and money than throwing a party every now and then. Parties don't stop once you get your degree.
---
Overall, no two people have the exact same university experience. It is really and totally what you make of it. So stop seeing it through the eyes of someone else and go out and make your experience exactly what you want it to be.
Live life, make friends, study and breathe. Cheers!
Want to learn more about the programs and faculties we have to offer at our university? Download our viewbook.