Hi everyone! Today we'll discuss a significant decision you'll have to make—where to live while you attend university. If you're undecided, we may have some ideas to help you make that final decision. If you haven't thought about it, you can use this blog as a starting point. Or, if you've made a decision, consider these questions anyway to see if it changes your mind.
1. Expenses
While this is certainly one of the less exciting elements, it's an important consideration when exploring your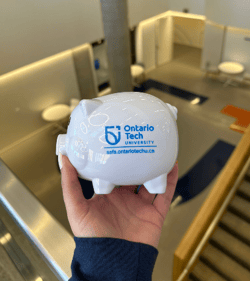 housing options. If you wish to rent off-campus, you can sign a rental (lease) agreement at a place of your choosing. Most landlords require you to pay a first and last-month deposit upfront, meaning you need to have twice the rent right away. But that means your last month is covered!
In addition to rent, some places require you to pay for utility bills (water, electricity), your own internet and possibly parking. I recommend building a budget based on your income and finding an apartment that fits within it.
If you're interested in living on campus, residence fees and meal plans can be paid in a lump sum or broken into three payments during the school year. If you qualify for student funding (such as the Ontario Student Assistance Program), you may be eligible to get additional funding to cover these expenses that can be paid back after graduation.
A few questions to help you decide what is right for you include:
Can I afford a monthly rent (and bills) expense?
Do I have (or can I get) a stable income?
Do I have enough in savings for a rent deposit?
2. Roommates
On a similar note, roommates are a consideration that should not be forgotten. If you live in residence, roommates are a guarantee. Living off-campus, however, means this is more flexible and decided by you (and your budget). If you're accustomed to living with others, a one-bedroom apartment will feel different from what you are used to. Alternatively, if you're a person who enjoys living alone, living in residence will take a little while to adjust to.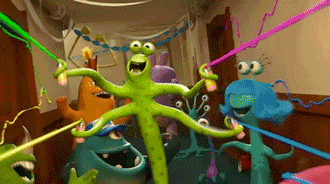 If you want to live off-campus and would like a roommate, there are plenty of multi-bedroom units across Oshawa to accommodate such a living arrangement. Having a roomie gives you company and someone to split the bills with. Talk about a win-win situation!
A few questions to consider:
Do I have a friend I'd like to live with?
Would I feel comfortable living with someone I don't know well?
Can I afford to live alone?
3. Commute
Some people love it, others hate it. Regardless, a commute is a critical consideration when there's a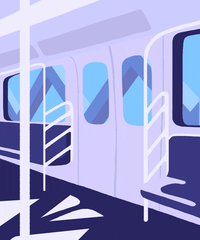 chance you'll have class at 8 a.m. on a Monday! If you enjoy the soft rock of a train or the hum of a bus, living off campus may work out just fine.
But if you prefer to be steps away from where you need to be, living on campus may better suit you. Our residences are only a short walk away from most buildings, so you can roll out of bed and be in class just a few minutes later!
Regardless of where you live, you'll have access to Durham Transit through your U-Pass (located right on your phone) to help make your commute that much easier.
A few questions to consider:
Can I realistically commute for an 8 a.m. class if needed?
Will this commute be doable in the winter months?
How much time can I afford to spend travelling every week?
4. Student involvement
Another important factor when deciding your living arrangements is student life. If you want to be immersed in the Ridgeback community, living on campus would ensure you're always connected to the student body. Of course, as a Ridgeback, you are always connected no matter where you live! However, you may find it easier to attend events and get involved in clubs if they are (literally) just a few steps away.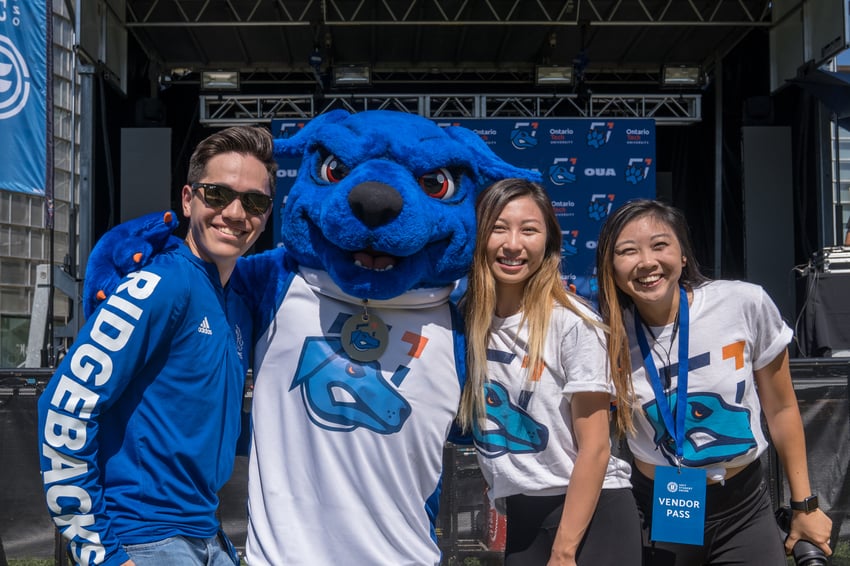 If student involvement is something you are interested in, there are plenty of on-campus opportunities to explore. However, virtual options and after-class meetings do exist to accommodate those with a longer commute.
A final few questions to think about:
How important is engaging in the student body to me?
Do I want to be connected to my peers outside the classroom?
Would I have time in my week to join clubs if I have to commute?
Deciding where to live is something that takes time to think through. Everyone has a unique list of pros and cons when making such a big life decision. Take your time, think over these questions carefully and do what you feel is best for you. But remember, the deadline to apply for a guaranteed spot in residence is Thursday, June 1, so don't take too long!
Want to see what Ontario Tech residence looks like?