What's up, everybody! My name's Mohamed Mukhtar, and I'm a third-year Mechatronics Engineering student. Being already halfway through my program at Ontario Tech, I'd say I've had a great experience and I definitely think I've made the right decision to apply and attend university here at Ontario Tech. The first few years as an Engineering student can be tough, but I'm here to share what I've gone through to show you how great it can be.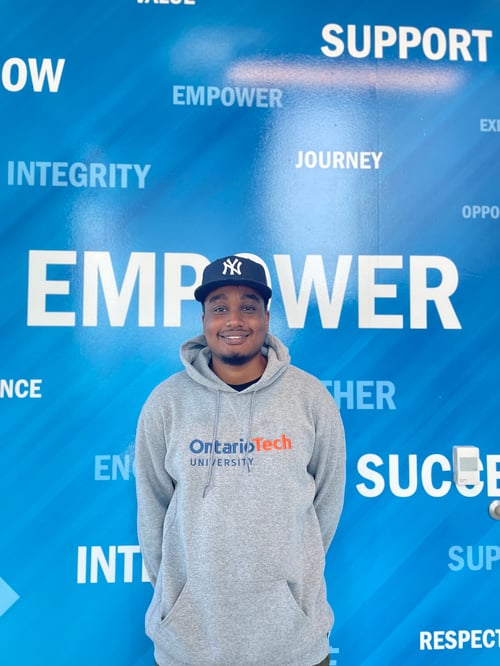 My Experience
I started my first year of Ontario Tech in 2021, and this was when virtual classes were going because of the pandemic, so I had to adapt to different logistics and courses even though I was used to the online learning environment back in high school. The professors and teaching assistants (TAs) tried their best to adapt to this environment and teach to the best of their abilities to ensure a successful student learning process.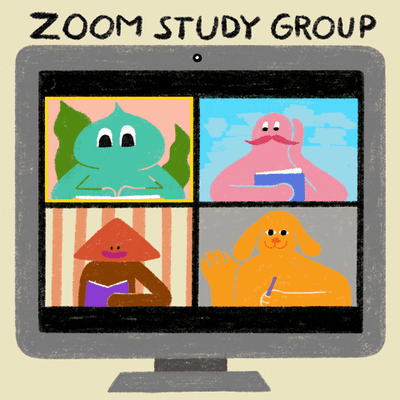 However, even though my online learning experience turned out to be a success in terms of my grades, I found that being in person for my second year has been way more exciting and easier to learn what I needed to learn. Meeting professors and making new friends and fellow classmates has helped me connect with the Ontario Tech community and opened many windows of opportunities for me; the face-to-face university experience has definitely been the better half of my years.
My Favorite Professors
I've had a lot of great classes in my Ontario Tech experience, and some of those classes have had some amazing professors that I will never forget once I graduate. A few of these professors include:
Dr. Murat Aydin: I have only had this professor once for my Statics (MECE 2230U) course, and he is probably my favourite professor I've had. Not only does he explain the concepts for all of the lessons in the course very well, but he makes sure that everyone is understanding and involved. He has a great cycle for teaching lessons, which includes knowledge checks, example problems, real-life concepts and more that leads to a smooth learning experience for all of his students. He also gives great personal advice to his students when he can and it has stuck with me to this day.
Dr. Azar Shakoori: I've had this professor for Differential Equations (MATH 2860U) and Numerical Methods (MATH 2070U), and I enjoyed both courses. Being a student who was always good at math, I didn't really find these courses hard, but whenever I would struggle with a concept or a lesson, Dr. Azar was always available to help and explain. She explained the lessons very well and would do a bunch of examples and even try to get students involved with solving examples.
Dr. Nasim Moallemi: This is the professor that I've had the most courses with and all the courses have included the idea of circuits and electronics. She knows how to explain concepts and makes sure to ask if we have any questions before moving on to the next topic. She was also really well at explaining the hands-on side of the course in every lesson, compared to the mathematics/calculations side.


My Experience Outside The Classroom
I didn't participate in any sort of extracurriculars or volunteering experiences during my first year at Ontario Tech because I wanted to focus on performing well academically. However, looking back at my second year, I've seen that participating in more events and volunteer work was a great choice. One of my most memorable experiences was when I did an Ontario Tech University merchandise photoshoot while also showing new machinery in the OPG labs.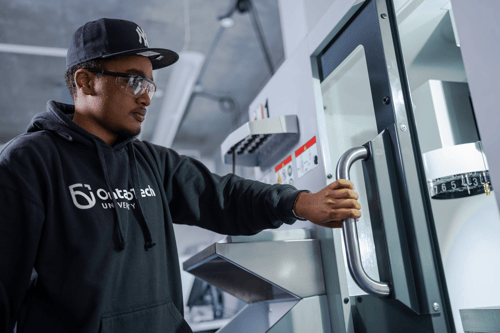 My time at Ontario Tech has definitely been one to remember, and I'll never forget the friendships, relationships, experiences, and even a part of myself that I built here. While the past two years have matured me into a better person, it has also relieved my initial worries entirely. To be an Engineering student is one lesson learned, but to be a Ridgeback is one feeling felt.
Want to see what life at Ontario Tech has to offer?