Hey everyone, my name is Brooke, and I am a first-year student at Ontario Tech University. I am currently studying kinesiology and I love every bit of it so far.
I grew up in a small town about an hour north-east of Oshawa, so when it came to that big decision of where I wanted to study post-secondary, I decided to look at a university closer to home.
My experience has been amazing and I want to share with you a few reasons why you should study Kinesiology at Ontario Tech too!
There's an excellent online community
Given the global circumstances, I am doing my studies online—like many students—and I have to say it has exceeded my expectations. I was a little nervous about doing my classes online because I worried that there would be a lack of resources and support, but that was not at all the case!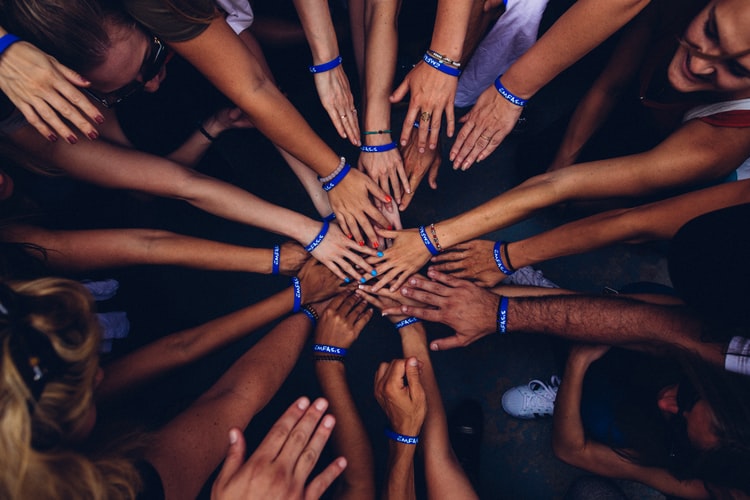 My professors provide excellent advice and feedback when seeking extra help with anything. I can tell that they are working hard to make sure online students feel engaged with, supported and cared for. I also found Peer-Assisted Study Sessions (PASS) to be beneficial; they give you the opportunity to make new friends while also getting help with your homework and assignments.
Ontario Tech has created an amazing online community that has helped me—and other students—feel connected to peers and professors, which makes online learning enjoyable and exciting. Our university also offers many services and supports to ensure students have the support they need in an online learning environment.
It's a very hands-on program
The Kinesiology program here has exceeded all my expectations. The program offers interesting courses and covers many aspects of human health in an engaging and meaningful way. You gain practical knowledge about the human body and also get hands-on experience at the Kinesiology Teaching Laboratory, which has state-of-the-art equipment.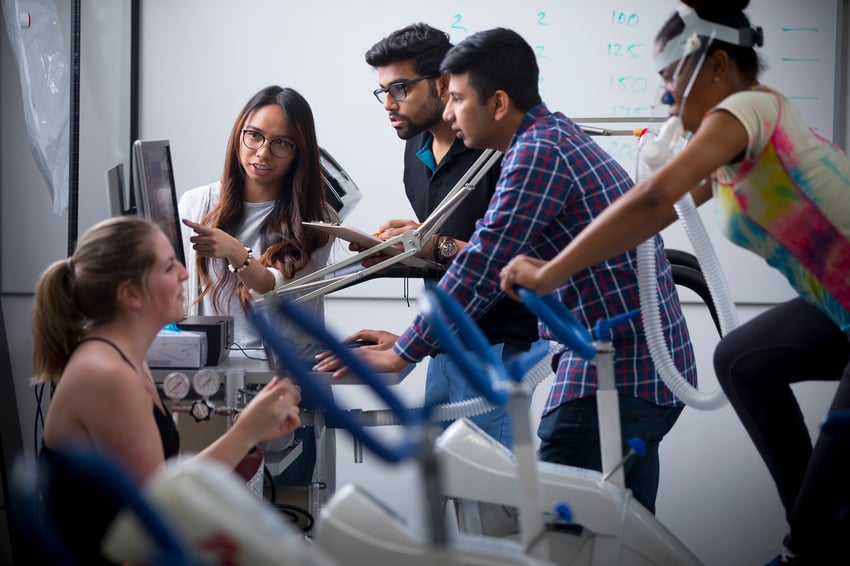 The university also has many community partners that you can do a Kinternship with, which gives you the opportunity to work in the field while earning credits. This allows students to graduate with practical knowledge and hands-on experience, making them well prepared to begin their careers in the field.
Ontario Tech offers many opportunities
Our university has many opportunities available to students such as internships, bridging programs, volunteering, experiential learning and much more. These opportunities drew my attention when picking which university I wanted to attend, and I have to say I made the right decision!
I decided to pursue an undergraduate degree in kinesiology because I want to become a chiropractor. I am looking forward to applying for the bridging program at Canadian Memorial Chiropractic College (CMCC) and Ontario Tech is a significant first step towards reaching that goal.
My first year of university has been different than I had pictured, but I wouldn't change it at all because it has been an amazing experience. Ontario Tech has done an incredible job at transitioning to online learning and making sure students have a valuable education.
I encourage you to explore our programs to see where you fit in. Maybe I'll even see you in my program!
Blog written by: Brooke Hildenbrand
Want to learn more about the programs offered at Ontario Tech?