Hi everyone! My name is Bria, and I'm a Forensic Psychology graduate. Since walking across the stage, I've been reflecting on my years at Ontario Tech. My experience has been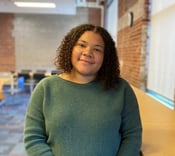 nothing short of amazing, and I would love to share it with you in the hopes that it will help you see that Ontario Tech is a great place to be.
Keep reading to learn more about my experience at Ontario Tech University.
Student support
As the first person in my family to attend university, I was unsure what the process would be like or how I could be certain I was in the right program. Fortunately, Ontario Tech made everything incredibly easy through the resources and help they provide. I could connect with a recruiter to ask any questions I had about applying, choosing a major or making the transition to university.
Once I became a student, even more help was available such as Academic Advisors, Career Counsellors, wellness support and so much more. No matter the challenge, I always had someone to turn to for help.
As a student with a disability, the Student Accessibility Services have been especially beneficial during my academic journey. Knowing that I can receive personalized accommodations if my symptoms flare up allows me to enter every semester confidently.
Forensic Psychology courses
Exploring the judicial system and criminal behaviour through a psychological lens has been fascinating. As a Forensic Psychology student, there are so many interesting course options to choose from. Going over my program map, here are some of my favourites: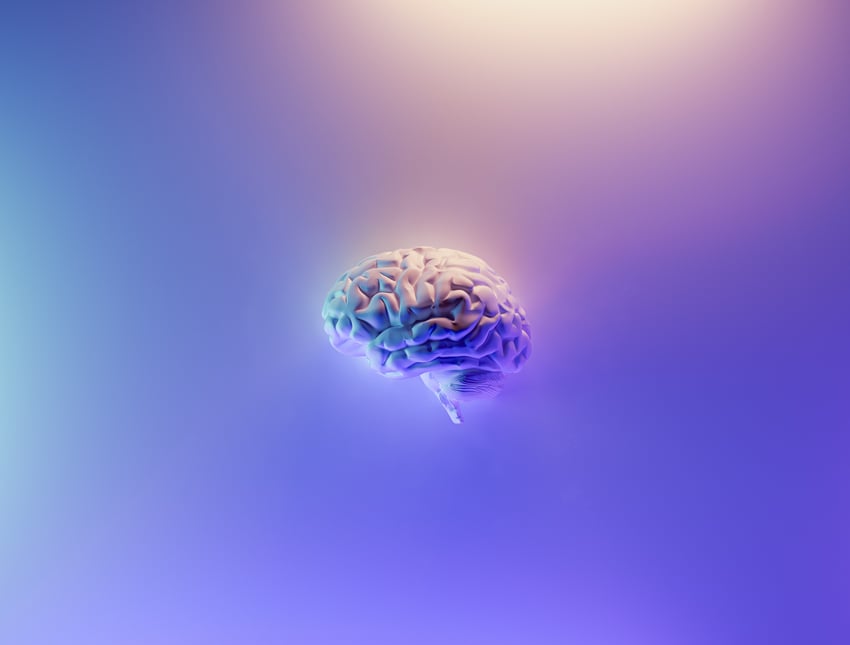 These courses have not only been interesting but also have real-world applications. Meaning what you learn can be used in your day-to-day life. For example, Social Psychology taught me a lot about group dynamics and behaviour patterns, allowing me to work more effectively in group settings. Similarly, Cognitive Psychology taught me how my brain works which helped me change my study habits to improve my grades!
Experiential learning opportunities
As I progressed through my studies, I often felt unsure of my career plan. I knew I had a wide range of interests, but I wanted to figure out what would best suit me for a career path. Thankfully, I have had several opportunities to engage in experiential learning to help me discover what pathways feel right.
Directed Research Lab
In my research lab, I had the opportunity to develop surveys and implicit association tests—a psychological tool used to measure unconscious bias—for a research study. I also had the chance to write a section for the research paper. These opportunities exposed me to some of the fundamentals of conducting research and helped develop my writing skills. After participating in the research lab, I realized I enjoy doing research, so I applied for an Honours Thesis to continue developing those skills and open doorways for graduate school.
Honours Thesis
In my thesis project, I explored the impact that adversity and socioeconomic status have on brain network development and function. This is an incredibly valuable and cool experience, and I'm grateful for the opportunity to learn from Dr. Stojanoski. Together, we looked at fMRI scans from children to see the pattern of activity in their brains and determine if there are differences.
Check out the picture below for an example of the data I examined!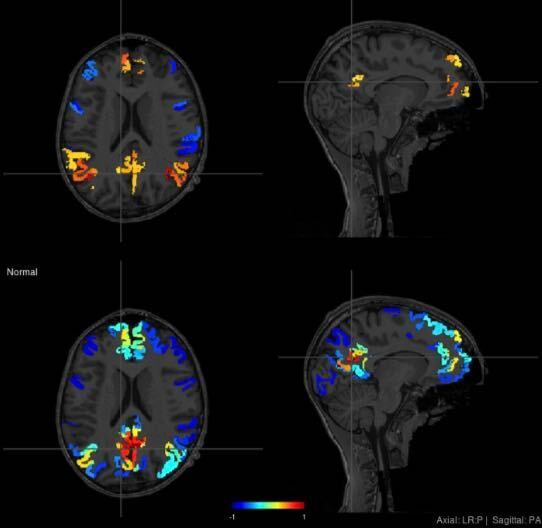 Hands-on experiences like these are valuable for your resume, but also for helping you determine what your interests are and what career path you would be satisfied with. Because of the opportunities I've had, I now know that I am interested in a career involving research and will be continuing my studies here as a Master's student. Maybe I'll be a professor one day!
Work-study program
As a university student living on my own, I have bills and expenses to stay on top of. However, as a student with a disability, it can be hard to find jobs that don't worsen my health. Fortunately, Ontario Tech has the University Works program that allows you to work part-time for the university during the school year. Some of the positions are online, such as mine, which can enable you to work from home. This means I can earn money in a way that does not negatively impact my health.
Additionally, your schedule is very flexible because the university is aware of the demands placed on students. My managers are always very accommodating and allow me to move my shifts around to fit in study time, exams and a day off if I need the rest.
The best part about University Works is that it allows you to gain field experience, expand your network and learn knowledge applicable to the workforce. As a Communications Assistant for the Office of the Registrar, I've had the opportunity to connect with so many people inside and outside of Ontario Tech. I've developed work relationships and have become friends with many of my co-workers.
Looking back on my time at Ontario Tech, there is nothing I would want to be different. All the opportunities I've had the privilege of engaging in have helped direct me toward the career path best suited for me. All the support I received along the way made everything much more manageable and helped me achieve my academic goals.
I'm so glad I chose to attend Ontario Tech, it has been an incredible journey, and I am excited to become an Ontario Tech grad student!
Want to learn more about Ontario Tech to see if it is the right fit for you?