Hi everyone, my name is Raina Hubley and I'm a fourth-year Biological Science Co-op student with a Life Sciences specialization.
When I first started at Ontario Tech, I was looking for opportunities to get experience in my field, while clarifying my career objectives. In particular, I wanted something that would help me stand out to employers after graduating.
Thankfully, I found the Science Co-operative Education program. After being accepted into the program, I applied for a position in Quebec where I'm currently completing a 16-month co-op placement with Charles River Laboratories, in the Animal Behaviour and Welfare Department.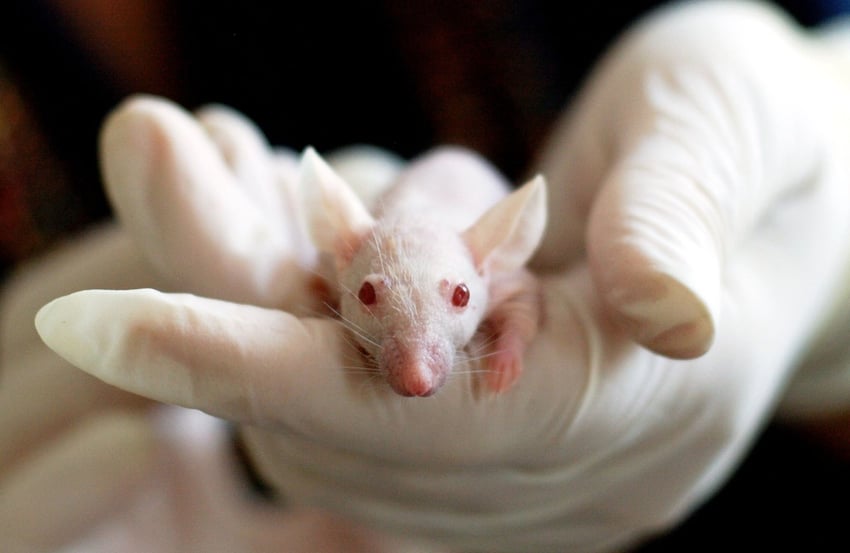 Mature, transfer, international and domestic students can all apply if they meet the requirements, and many of our science programs have a co-op option available. You can now apply to a science co-op program directly through OUAC.
Here are some of the reasons why I chose a science co-op program and why you should too:
1. Real-world experience
You might be considering a science program and wonder if it's the right fit or if it will lead to certain job opportunities. Well, a co-op placement will give you the chance to work in an environment that you might find yourself in after graduating.
Whether it be working in a chemical laboratory, doing fieldwork in Lake Ontario or creating new computer programs, a science co-op position is a great place to start. Working in the field may also help you discover which sectors you like more than others.
You can do up to five semesters of placements, meaning there will be many possibilities for different adventures. These placements allow students an amazing opportunity to apply the skills they learn in the classroom and lab to real-world situations and environments.
2. In the science co-ops, you'll earn credits while being paid
Every term you participate in a co-op placement, you earn credits towards your co-op degree. When graduating, your degree will have the Co-operative Education designation on it, which can give you an advantage when applying to jobs.
You can do science co-op placements for 4, 8, 12 or 16 consecutive months, in which time employers offer you a competitive salary! This allows you to gain valuable knowledge and experience while earning money that can help you pay for your education.
Also, research has found that students who graduate with a co-op degree have lower debt loads, are hired faster and have higher starting salaries.
3. Networking and Mentorship
The co-op program provides you with many opportunities for networking, even before your first placement occurs. You will be able to meet tons of people from the program and partake in a class specifically made for co-op students.
When on your placement, you will have the opportunity to create long-lasting connections with industry professionals. These connections will help you both during your placement and after graduation when searching for jobs.
Some things to consider before applying:
Different rules apply for different faculties; contact

scienceco-op.info@ontariotechu.ca

for more information.
You can start going out on placements the summer after your second year of school.

Note: if you are a transfer student, you must complete one semester at our university first.

You can get ready for your placement by using the resources available to you through the

Student Life Portal

.
My experience in the science co-op program has been wonderful, and I encourage you to apply. It is an invaluable opportunity that will help you graduate with experience and feel prepared to enter the workforce.
Blog written by: Raina Hubley
Want to learn more about our programs that offer co-op placement to find your perfect fit?