Summer—yes please! As the weather becomes warmer and the grass becomes greener, you may already be planning all the fun activities and relaxation for your break.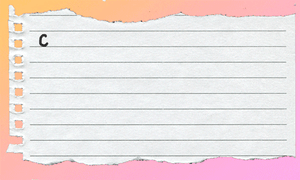 However, there should be a fair balance between relaxation and productivity. Summer is a time to relax and unwind. Nonetheless, it is also a time to rejuvenate.
A time spent wisely in the summer is a time truly appreciated in the later days. Learn how you can achieve both and have the best summer yet.
Go on a trip with friends
Spending time with your friends in the summer is a good way to catch up and be in the loop with what is going on in everyone's life. Going on a trip with them is a great way to do that.
It doesn't have to be an expensive trip or someplace expensive.
You and your friends can make it into an adventurous road trip, this way you can make a few stops and great memories along the way to your trip destination.
Just be sure to include activities that everyone likes to do or at least something that each of you loves, so no one is left bored or feeling alone on the trip.
Explore your hobby or find one
Aside from our daily activities, there are things we do just because we love doing them and they bring us inner happiness. Summer is the time to explore and indulge.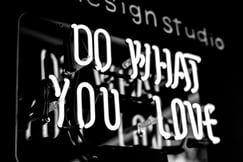 This will keep you active and give you something to look forward to. Don't have a hobby? Then try something new.
Something you have never done and really want to do, or something that tickles your fancy. Anything at all, there's a lot that the world has to offer. Search the right places and you'll find them.
Get a Summer Job
There's time for everything. You've had the time to chill, relax, and rejuvenate. Now is the time to be productive.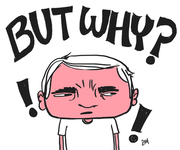 A job in the summer may sound so boring but what is wrong with making extra cash when you are not bombarded with assignments? Absolutely nothing.
Not only will you be getting paid, you will learn new skills and gain new experience which will better you as an individual.
It's also a way to get back all the money spent prior. If you ask me, getting paid by the hour for being productive sounds pretty neat, rather than wasting those hours scrolling through Netflix looking for a new series to binge on. Netflix is always going to be there…just saying.
Volunteering
It's always a good thing to give back to the community once in a while, if not always. Volunteering is the best way to go. Assisting and helping others in one way or another greatly impacts not just you but also those you help. It may require little effort but can make a huge difference in the lives of others.
So while having fun this summer, challenge yourself to volunteer - abroad, in school, at hospitals, or in your community – and see where that takes you.
Learn something new
A language? A skill? A sport? A course? Anything? Build your creativity and diversity. No knowledge gained is lost. Spend your free time productively and nourish your brain, mind and perspective. Boredom? I just gave you the antidote to that.
Self-introspection and development
The one thing constant in life is change. You may loath it, feel chary towards it or dread it. It will happen. Take time in the summer to look within yourself and figure out aspects of your life that you can improve and make you the best version of yourself.
Set realistic goals, get fit, meditate, eat healthy and just breathe. Do things that bring you fulfillment both within and on the outside. Find your 'Zen' and rejuvenate.
School
Regarding school you can:
Apply for scholarships and bursaries – applications for financial aid for the next school year are usually available during the summer.
Go on an exchange – Explore new places and try new things while at school.
Have a long and fun-filled summer days ahead!!!!