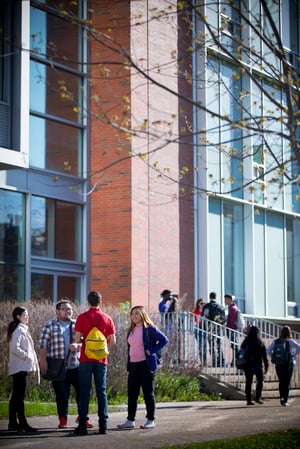 At Student Speak, we want to help you discover more about university life and Ontario Tech. We want to show you where you'll be studying, how you can fit in at our school and answer your burning questions about what life is really like at university.
And we're not alone. As one smart individual once said: teamwork can make the dream work.
That's why we're excited to announce our three brand-new social media accounts!
Check out, like and follow our Instagram and Snapchat accounts to get real-time images of campus, hear stories from current students and stay up-to-date on all our great events, projects and contests.
Whether you're thinking of coming to Ontario Tech or already know that you want to join the Ridgeback pack, these accounts will give you a glimpse into what your life will look like at our university.
Have any ideas of what you'd like to see on our newest accounts? Leave a comment below to let us know.