2021 has definitely been a challenging and different year, and the changes to your grade 12 schedule may leave you wondering how the pandemic will influence how you apply to university.
Don't stress—this blog has got you covered with a step-by-step guide for Ontario high school students on how to apply, to set you up for success in 2022!
1. Do your research
Did you know that there are 21 universities in Ontario alone? Each with their own programs and student life that make them unique! Start by thinking about what you are interested in and go from there, because you are going to be most successful in a program that you enjoy.
The next step is to do some research on the schools that offer that program, which will help narrow down your choices. Lastly, ensure you have the prerequisites you need for your programs of choice.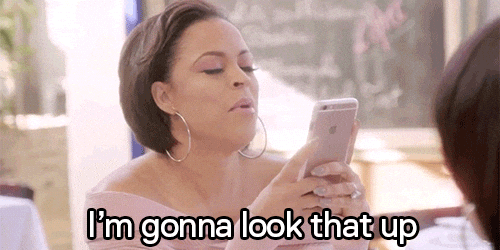 2. Visit the campus
Many students describe how they decided on a university as a feeling they got when stepping onto the campus, so this step is an important one! At this time we have resumed in-person tours with safety protocols and continue to offer virtual tours to ensure students can get a feel of their future home.
Ontario Tech was ranked by Maclean's Magazine as having the #1 library in Canada for an undergraduate university. We are also in the process of adding to our award-winning campus new architecture to service our students.
Book an in-person or a personalized guided virtual tour with one of our tour guides!
Or you can, check out our 360° tour of our buildings, or choose your own adventure and take a self-guided virtual tour of the entire campus.
3. Attend Open House
The best sources of information are truly from the professors and current students in your program of interest. They can provide the need-to-know facts about the program, including curriculum, experiential learning and career opportunities, as well as personal experience (which is often the best part).
You can also hear from Student Life, Residence, Athletics and more. And you can get all of this from the comfort of your own home.
To learn more about upcoming tours, open houses, events, webinars and much more, you can connect with us online.
4. Apply through the Ontario Universities' Application Centre (OUAC)
Applications are now open on the OUAC portal, so as soon as you receive your PIN from your guidance office you are all set to log on and apply.
For the base fee with OUAC, you can apply to three programs. This can be three programs and three different schools, or three programs at the same school; they are your choices, you can use them however you'd like!
We don't take your order of program choices into consideration in the application process.
5. We look at your top 6 4U/M level courses, including prerequisites
If your school has moved to a quad-mesters delivery, you may be wondering how this will impact your application. We'll still be looking at grades on a rolling basis, meaning that we will assess them as they are received, no matter what schedule the grades come in on.
As usual, we may look at grade 11 marks if we don't have the marks for your prerequisites yet, but any offers made will be conditional upon you completing that course with a sufficient mark in grade 12.
If you are unsure of what the prerequisites are for your program of interest, our digital viewbook has got you covered.
6. Apply for scholarships
Once you apply, you will receive an email from us with information about how you can log in to your Applicant Portal, which will be your official Ontario Tech student portal.
This is where you can apply for the major entrance scholarships (and trust us you're going to want to—they're up to $36,000)!
7. Receive a decision
All students will be notified of a decision by Friday, May 27, 2022, even if we do not have all of your grade 12 marks. This does not mean that you won't have a decision until then—you may hear sooner. We send out offers of admission on a rolling basis starting in the new year.
8. Accept your offer
The last step...well, almost 😉. Once you accept your offer on OUAC (by the Wednesday, June 1, 2022 deadline), you can apply to residence, pay your tuition deposit, and register for your courses.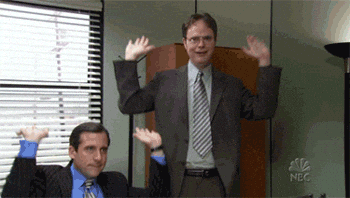 Have any questions about the admissions process? We're here to help!