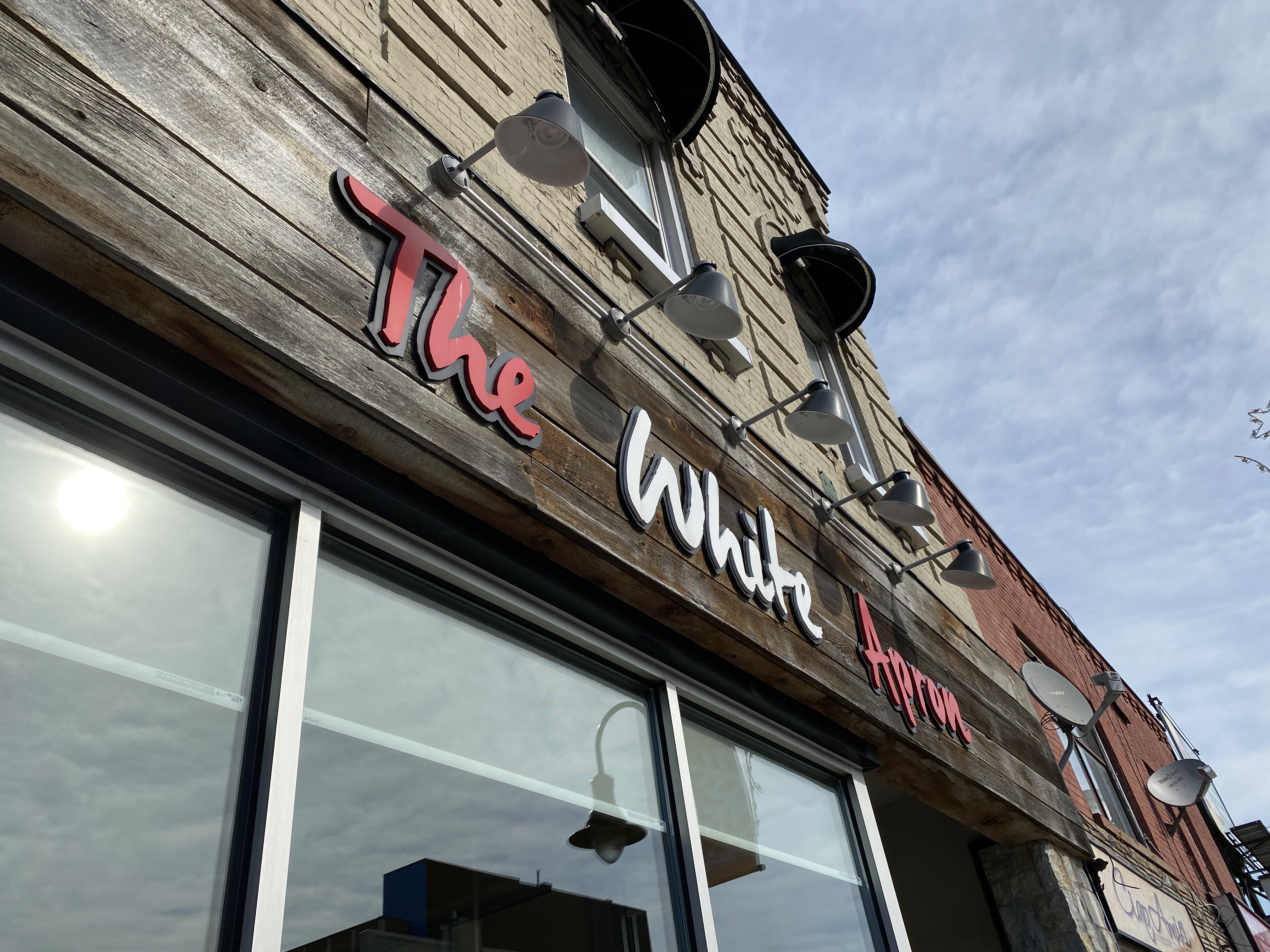 T'is that season which means that everyone's minds are on one thing: what's for breakfast?! A good breakfast can really make the difference when it comes to acing that math final.
No one should go into an exam on an empty stomach, but what's around that isn't the dusty oatmeal box above your dorm microwave? Once again I have found the perfect solution for those empty-belly blues: The White Apron.
The White Apron is located in the Downtown Oshawa area at 10 Bond St W, which for our students is nothing more than a quick 15 minute bus ride down from the main campus at the North Oshawa location. They are open from 7:00am - 3:00pm, seven days a week, perfectly flexible for all schedules, including those who enjoy sleeping in!
The building itself has simple and rustic decor, very neat and clean. Unlike the other restaurants I have visited this semester, the only theme of this establishment is the insanely delicious food they serve (trust me, it speaks for itself!).
Now although The White Apron specializes in breakfast cuisine, I was keen on trying items from both the breakfast and lunch menu for a more well-rounded experience.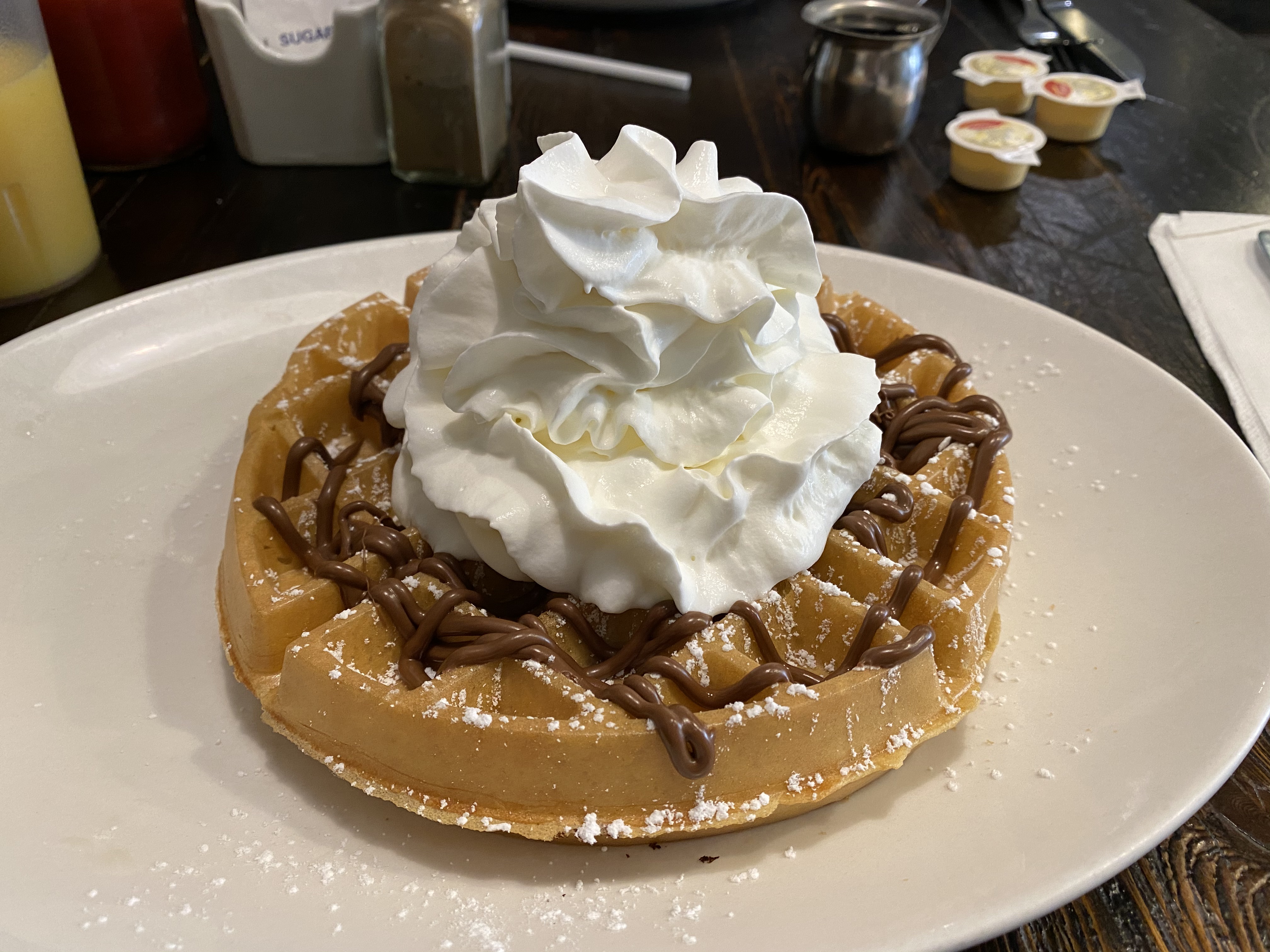 The first meal I tried was the Nutella belgian waffle which, as you can tell by the photograph, did not disappoint. Definitely one of my new favourite breakfast spots now, made to fluffy, golden perfection. And of course my favourite touch; whipped cream! Thanks to them I have the perfect excuse to have dessert for breakfast.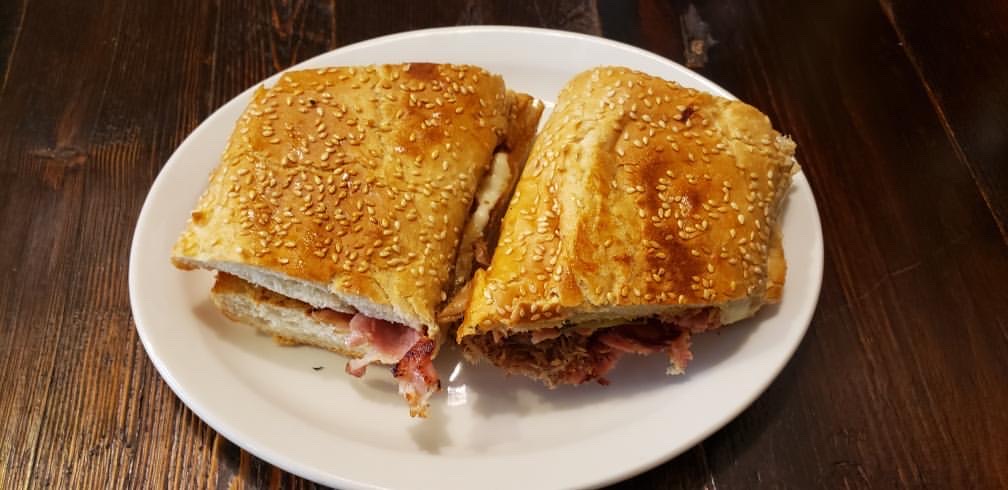 Now for my selection from the lunch menu: the Cuban sandwich. Pulled pork, sliced ham, mozzarella cheese, pickles, mustard, on a French stick bun...need I say more?! Incredible taste, and not too shabby to photograph either!
Out of the places I have visited this year, The White Apron is definitely one of the more expensive restaurants. But trust me when I tell you, broke student to broke student, the taste is well worth the extra couple dollars. It's time to break open that piggy bank and treat yourself to the breakfast you deserve and kill that final with a full belly! You can thank me later.
For more information, check out their Facebook page or give them a follow over on their Instagram: @thewhiteapron_