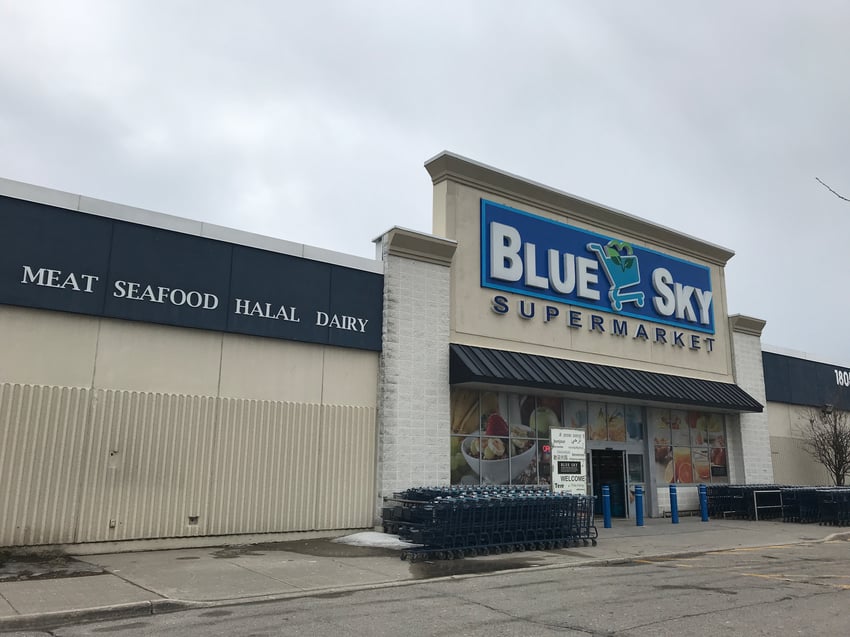 As students, eating out every day for each individual meal is just not a reality. As much as we want to try all of the diverse restaurants popping up in Durham Region, we have to keep in mind how far our wallets will go to curb this appetite.
But what if there was a way to marry the idea of eating diverse cultural foods and cooking our own meals with groceries we buy ourselves? Enter ethnic grocery shopping.
Different from your average NoFrills, Loblaws or Wal-Mart, ethnic grocery stores offer authentically imported ingredients from a variety of countries as well as natively grown or farmed food.
There are a plethor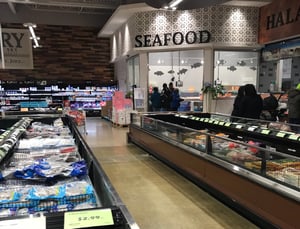 a of them scattered across the region, from Eastern European delicacies to Jamaican delights.
With that said, there is one that is the mother of all grocery stores in Durham: Pickering's Blue Sky Supermarket. Located at 1805 Pickering Parkway, just off of Brock Road, Blue Sky Supermarket has an array of culturally diverse Asian food products.
From Halal friendly meats and east Indian spices, to sashimi grade sushi and freshly made dim sum, there is something for everyone.
No longer do you have to venture out to Toronto's famous T&T Supermarket chain to get all of your Asian grocery needs.
Why Blue Sky?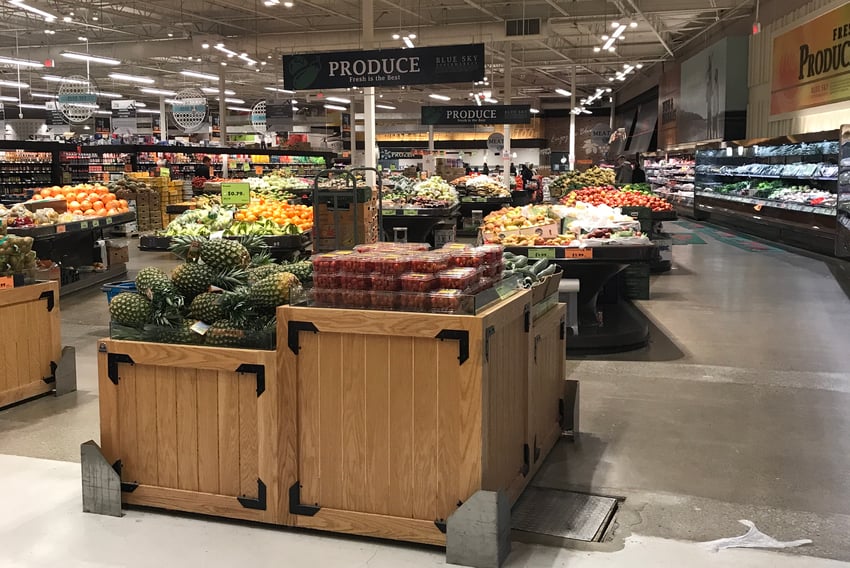 What makes Blue Sky so amazing is its ability to cater both to newcomers and those skilled in cooking with ethnically diverse ingredients. It is seemingly laid out similar to western-style grocery stores but lined with items you may not be used to seeing at your local Superstore.
At any western grocery store, you start at produce and make your way to bread, meat and dairy aisles — only here you'll find ingredients you may have never even heard of before, like: Enoki, Eddoes, Honey Pomelo, Jamaica Star Apple, Guyana Hassar, Chicken Feet, Jack Fruit, Quail Eggs, Konnyaku, Longanisa and much, much more.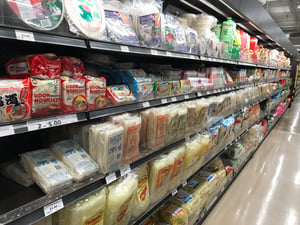 You could spend hours walking up and down each aisle gazing at all the authentically important products.
From the hundreds in variety of dried noodles to an entire wall filled with various types of soy sauces and hot oils, grocery shopping has taken on a new meaning here.
Blue Sky has also recently introduced Hispanic and Jamaican food isles to its primarily Asian offerings which, without a doubt, makes it the most culturally diverse grocery store in Durham.
What started as a place for newcomers to Canada to go, has evolved into a communal store where anyone can get their food shopping done at affordable price.
Hot, ready and delicious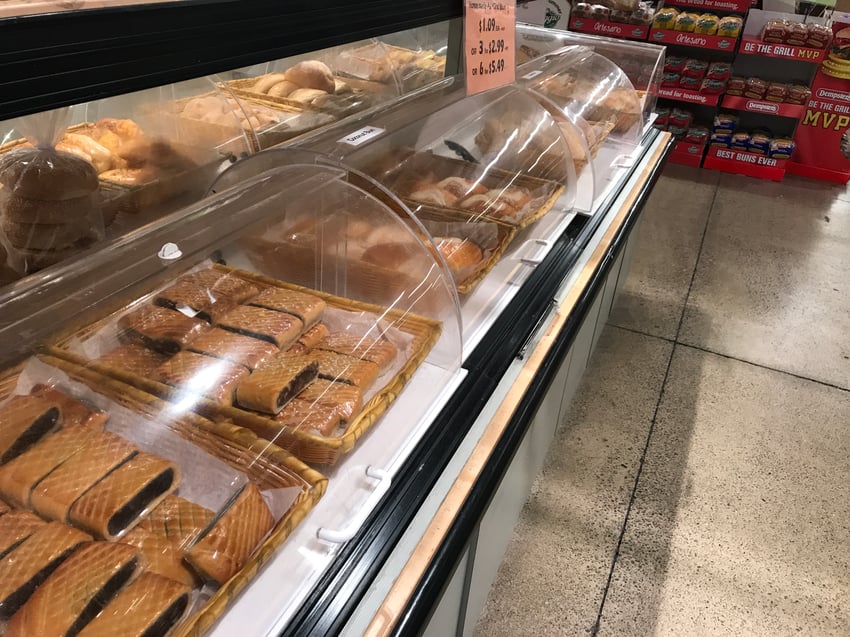 One of my favourite parts of Blue Sky is the hot food area and bakery. From sweet Chinese coconut buns and fluffy Japanese cheesecakes, to steamed siu mai and Singapore-style fried noodles, you can stop in for a cheap lunch from time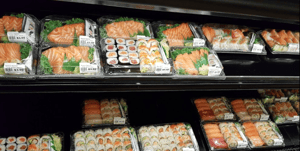 to time! Even their sushi and sashimi sets are fresh and affordable.
Although this blog post is all about promoting cooking yourself to save a little extra coin, the hot food section challenges that with its extremely affordable ready-made selection.
I will give you the ultimate student hack too: show up around 5:30 p.m. as the staff start packing up the food and selling it at half-price. I once left the store with a giant container of fried noodles, a container of peppered beef, a small container of mixed vegetable and an assortment of 15 sushi rolls for under $10.
Not to worry either, the quality of the food is very adequate for the price and tastes no different than most Chinese food places you'll find around Durham.
Stay in, eat authentic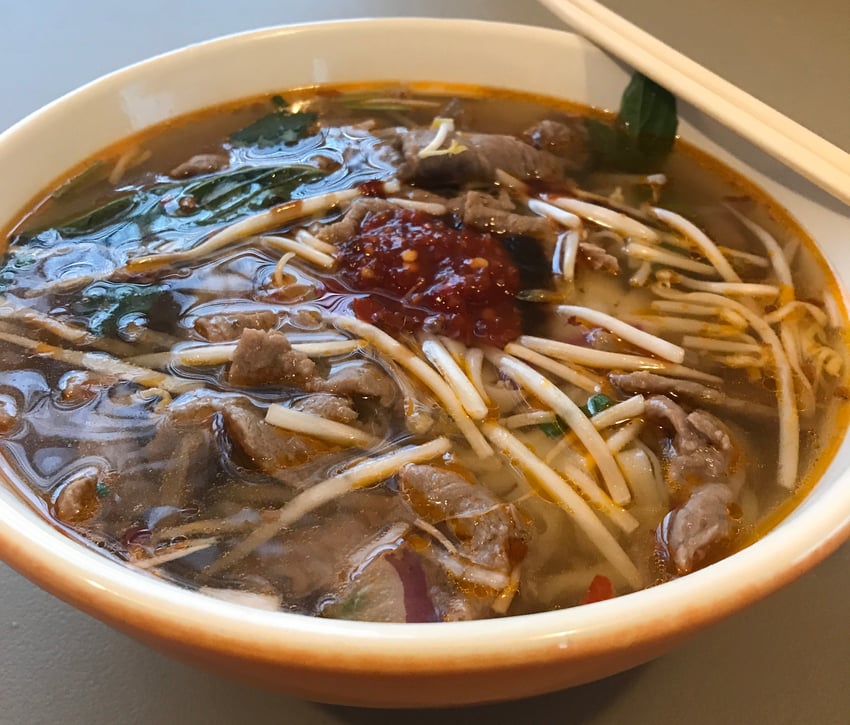 Although the hot food selection is a popular draw for many locals, there is nothing like making your own home cooked meal.
On top of that, I'd never talk the talk if I couldn't walk the walk. I shop at Blue Sky Supermarket among other ethnic grocery locations around Durham.
By far, my favourite dish to make is pho. It is very easy, super cheap and extremely delicious. The key ingredients are rice noodles, basil, mint, chili peppers, pho broth paste, fish sauce, hot pot style beef, bean sprouts, red onions, lime, garlic, siracha and hoisin sauce.
You mix the pho broth paste with boiling water and give it a nice stir. After that, add the beef and hold until brown. Add the rice noodles once meat is cooked and in just three minutes, remove it from the burner and pour it into the bowl. Add all of the fresh vegetables and spices to your liking. It is quick and can be made in under 10 minutes. I love it because it tastes as good as any Vietnamese restaurant in Durham.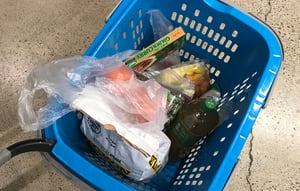 Although this is my favourite thing to make, Blue Sky has endless amounts of ingredients to spark the creative cook in you.
Craving homemade spicy crab rolls or Korean BBQ? They have exactly what you need. What about some Japanese styled curry or homemade samosas? They've got it!
Invite your friends for a post-study session hot pot and I'm sure you will colour them impressed, all while giving your bank account the breather it needs. Hey, you may even have some leftovers for tomorrow!
Even if you're venturing from Oshawa or Whitby, take a few reusable bags and stock up, you won't regret it!
What is your favourite grocery store to shop at in Durham? Let us know in the comments below!