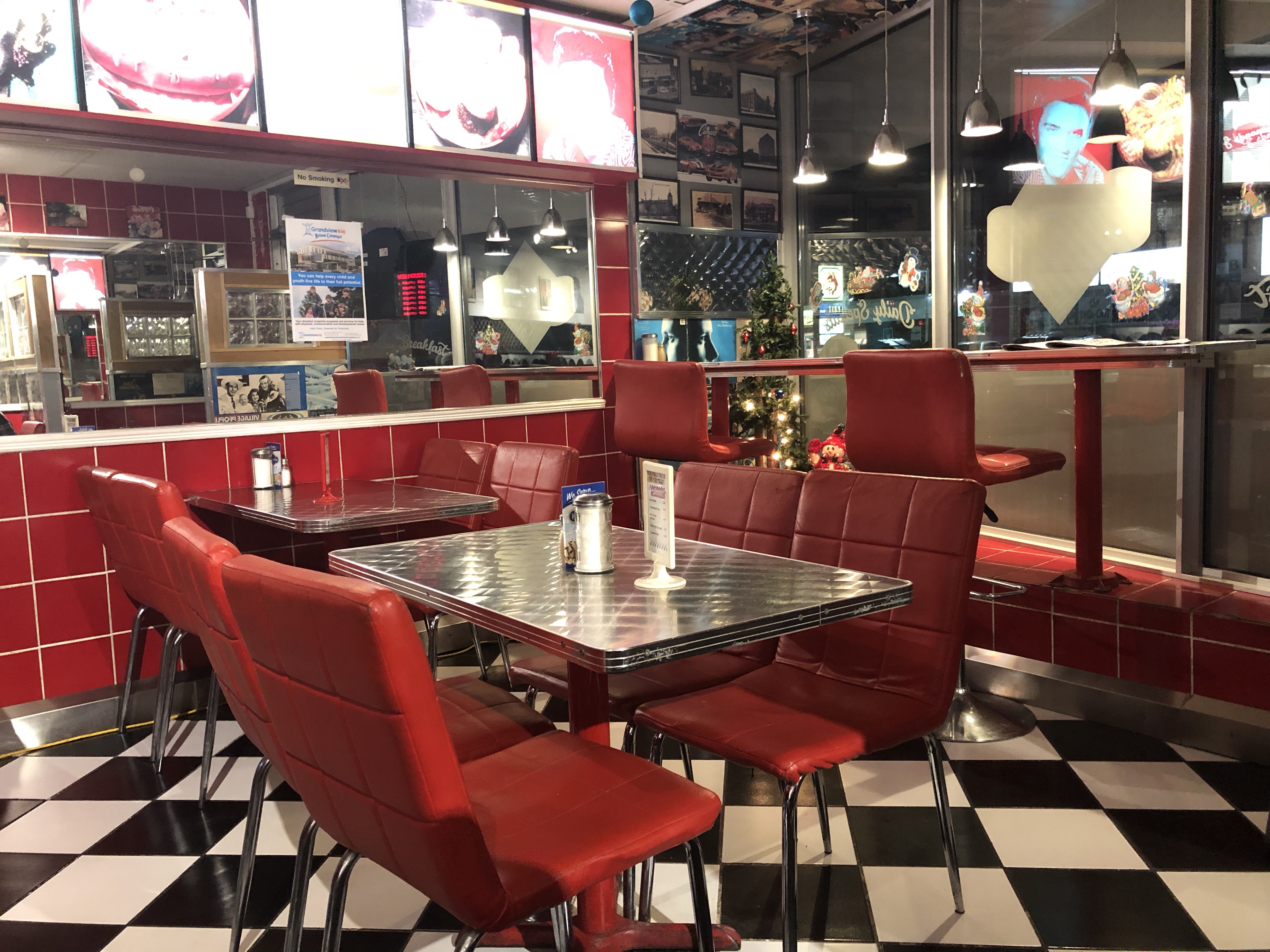 This week, I decided to take a trip down memory lane and visit a place close to my heart: Diamond's Grill.
When I was much younger, and for a very large portion of my life, I was a competitive dancer. I lived in a very small town, which meant that my family and I had to travel quite a ways for me to get my equipment at the beginning of every new season. One of the only dance supply places around happened to be a small shop in an Oshawa plaza where we discovered the grill.
On the outside it didn't look like much; a small rusted exterior sandwiched between two unassuming storefronts. But from the moment you step through the door you are transported back in time to a thriving 50's style diner.
The atmosphere is enough to draw- in just about anyone; the red leather and chrome-finished dining area, walls lined with the decade's greatest hits, and the voices of everyone's favourite old time musicians playing from jukebox-style speakers in the walls.
This place brings back many happy memories from when I was a child. I remember being fascinated with the grill, it was like eating inside of a time machine! Which brings me to my favourite part ...THE FOOD!
If for some reason the heart and soul of the liveliest decade isn't enough to peak your interest, the description of the food might just bring you on over. Diamond's Grill features their signature homemade burgers that are to die for. Each in-house creation has been given a name of a famous musician or movie star from the era to make the experience that much more enjoyable.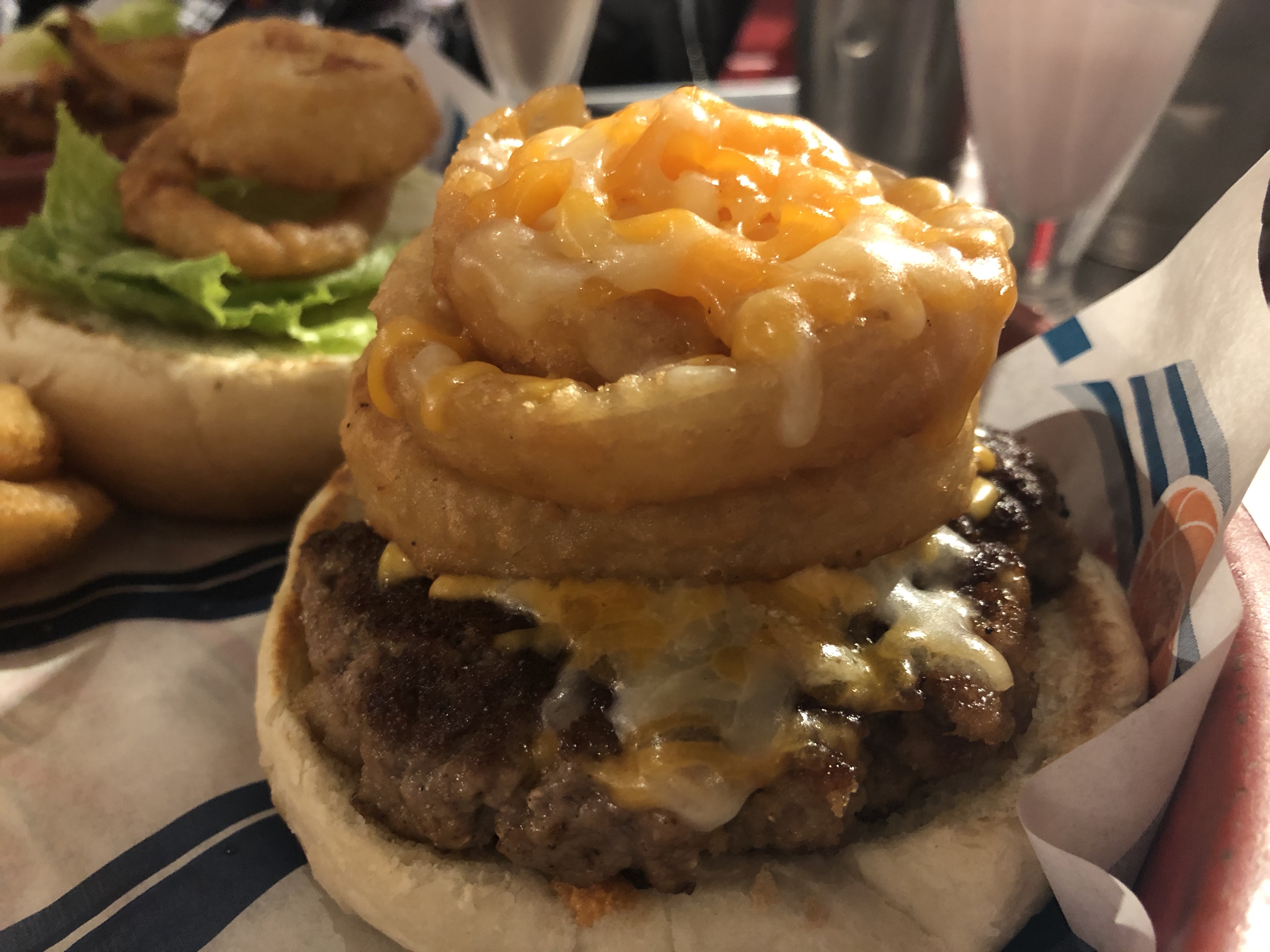 My personal favourite and go-to option is "The Jackson 5": a homemade beef patty stacked with five onion rings, cheese, lettuce, tomato and the usual toppings with a side of fries. Without a doubt the best burger I have ever had, and obviously good enough to keep me coming back for more after all these years!
Of course, to complete my authentic diner experience I had to top off my order with a strawberry milkshake, which was delicious. I left with my stomach about ready to burst (in the best way). My meal was huge so I had plenty of leftovers for the next day to reminisce.
From a student perspective, I would say that Diamond's Grill gets the seal of approval for being budget friendly. My entire order came to just under $20, and for a homemade meal I would say that's pretty good (plus leftovers remember). Not to mention the fact that you get your money's worth in cute Instagram pictures the entire time you're there!
Overall, my experience at the diner was beyond stellar. Amazing service topped with even better food and a fun, friendly atmosphere made for a great time. I would highly recommend Diamond's to my fellow Ridgebacks—present and future! I'm sure once you experience it for yourself, you'll be inclined to stick around.
Psst...here's a quick blast from the past (circa 2011)!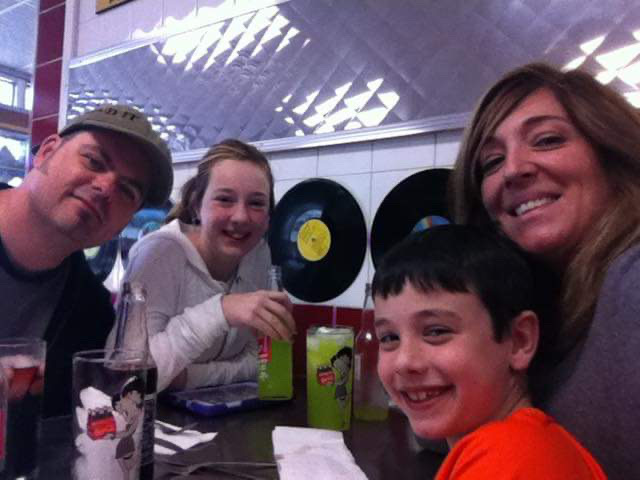 If you are looking for more information, make sure to check out the Diamond's Grill website.