Hi everyone! The Ontario Universities' Fair (OUF) is fast approaching and I'm here to help you navigate the busy weekend! If you aren't sure what to expect, you may go into the weekend feeling a little dazed and confused.
That's why I'm here to give you some tips on how you can make the most of your visit—keep reading to find out more!
If you don't know, OUF is an annual event at the Metro Toronto Convention Centre, happening on October 21-22 from 10 a.m. to 5 p.m. each day. During the fair, you have the chance to visit all 23 universities in Ontario and speak to representatives from each of them.
Each university will have its own booth with student representatives, staff from their admissions and recruitment teams, as well as some professors!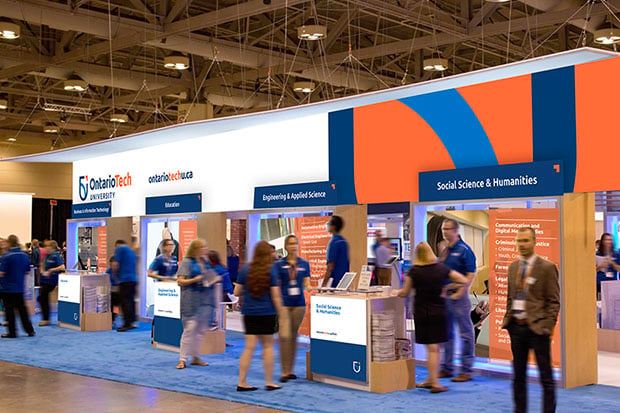 At these booths, you can learn about each university's programs, admission requirements, student life, clubs and societies, and anything else you can think of!
Now that we know what OUF is, here are five tips on how you can strategically navigate it and make the most out of your time there.
1. Plan your day in advance
On the OUF website, you can register for your free OUF event pass. Doing this in advance is an excellent idea to ensure any issues are ironed out beforehand. This pass can be used for multiple Ontario Universities' Events!
It is also a good idea to figure out how to get there—be sure to budget time for traffic and buses!
Also, keep an eye out for a floor plan provided by OUF. This can help you get acquainted with the room's setup and give you a rough idea of where to find the universities you are most interested in.
2. Prepare questions
You will have the chance to meet staff and students at each booth who are eager to help you and answer your questions about their school.
You may not be able to think of anything to ask in the moment, so it's a good idea to think of your questions in advance. Prepare some key questions you want to ask every school you're interested in so you can compare the answers—this will help you get a lot more out of your time at OUF!
Here are some suggested questions to ask:
How many students attend your university?

What is the average class size?

What scholarships and bursaries are available?

What kinds of services are offered to support students?

How much does tuition cost?

What minimum grade is required for admission to my program of interest?

What are your employment statistics for graduates?
If you're interested in joining a sports team or a club/society, you can ask about what teams and clubs are offered.
3. Do a bit of research
You don't need to look into each university in-depth, but you may find it helpful to research a few schools you're interested in talking to. This can help you maximize your time; after all, there are many booths to check out.
Not sure what to research? We've got you covered with our blog about researching universities.
4. Don't be shy
Each university has representatives at the fair who want to help you decide what university to choose. Of course, they're rooting for you to pick their school, but they're also passionate about helping you find the best fit for you.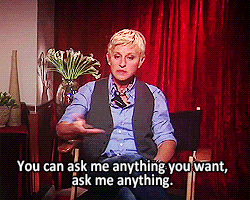 They welcome all your questions, so don't be shy and ask the questions you want answers to—they have all made the trip there for you!
5. Have fun!
OUF can be a little overwhelming, but it's the beginning of an exciting journey of visiting universities and deciding which one is right for you.
It's a great place to gain valuable information but also to enter contests, meet new people and get excited about university!
I hope you have found these tips helpful and I wish you good luck on your journey!
Want to know more about our programs and faculties but can't make it to the fair?