Since our transition to online learning in the ongoing pandemic, new students might not know what their first semester at university will likely look like. Bairavi Sugumar—a current Ontario Tech first-year student—will let you know what to expect!
You might be wondering: "How in the world will I complete my first year of university primarily online"? I was thinking the same question as you during my summer break.
But don't worry at all, once the first two weeks were finished, I was fully organized and knew when my classes and labs were happening, and where to locate more information on an online platform.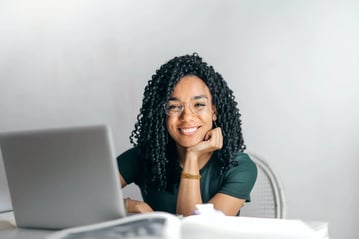 Lectures
I will give you an overview of how Ontario Tech University is delivering online courses. This information is based on the courses I took this semester, so it might vary slightly among different programs, as I'm in the Faculty of Health Sciences.
Weekly lectures will either be live or recorded depending on the courses you're taking. For live lectures, there is a specific time and day to attend class. A helpful tip would be to review the course outline and course schedule, to know what time and days your classes occur.
Also, some teachers would do practice problems during their live lectures and cover the actual content in pre-recorded videos. For recorded lectures, you plan when you want to listen and take notes, but make sure you study the content before any tests or midterms!
Labs
In terms of labs, all of my lab work was online as a first-year student. However, upper-year students could have in-person lab requirements. For Chemistry, my labs were pre-recorded experiments and I would complete the required assignment. For Biology, my labs were online simulations and there would be a corresponding worksheet to complete.
Labs also have a specific day and time to attend, however during these live sessions, this is used for questions you might have, not to learn the lab experiment. Even though I did not have the physical practice, all of my labs were organized in a concise way to understand the experiment and complete my lab assignments.
Now, let me give you some helpful tips to study in an online environment;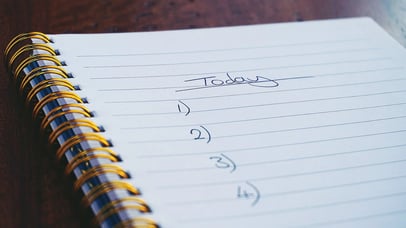 Write a schedule
Keep track of deadlines
Take mini-breaks
Complete practice questions
Find a quiet space to do work
Turn off phone notifications when taking tests
Advantages
Based on my personal experiences, one of the main advantages of online learning is having more time to complete schoolwork and to have leisure time. Usually, when I am finished with a live lecture, I will give myself a 10-minute break, and then move on to studying.
Most of the time, I study by saying information aloud. Also, there is no traveling time in-between classes or from class to home. By staying at home, I can manage my own time and take breaks when needed.
Clubs
Many clubs and societies are still operating virtually. If you don't feel like joining one now, use that leisure time to give yourself study breaks or do something that interests you.
In terms of study help, there is still online peer tutoring, study hubs and workshops to attend online. If you participate in a session, you can be entered in a draw to win a gift card! Check out Nool.
I know that going through your first year of online learning can seem stressful, but just know that you will become used to the online environment and find some benefits to help you succeed.
Want to learn more about our programs?