Webinars give you an exclusive look into what your life as a future university student will look like! It's a great way to learn more about your future university without travelling. There are tons of different webinars to choose from including webinars for international students, graduate students, parents/guardians and so much more. We always have new webinars planned for future Ridgebacks to learn more about Ontario Tech and their future here.
What is a webinar?
Okay, so first things first; what exactly is a webinar? You might not be familiar with the term because I know I wasn't! When I started applying for universities I kept hearing about all these different webinars but didn't really know what they were. A webinar is an online seminar (get it? WEB-INAR!) that allows people to join from anywhere in the world to learn about a specific topic or join in a discussion. It's sort of like a big Google Meet with a specific theme!


Benefits of a webinar
Webinars are like your virtual backstage pass to get the inside scoop on your upcoming university adventure! They're all about offering you the lowdown on your future school without any hassle or extra costs. Picture this: no need to travel, no tickets to buy and you can even ask all your burning questions directly to university workers and experts in real time. Plus, the best part? These webinars won't cost you a dime, saving you some serious cash.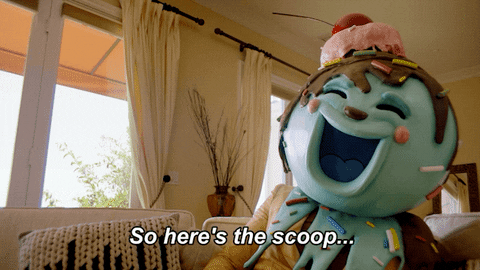 When you tune in to these webinars, you dive headfirst into a treasure trove of information about programs, campus vibes and support services. It's your chance to be in the know and make smart choices for your academic journey!
Questions
Webinars are a great opportunity to ask all your burning questions about all things university. Sure you can find lots of info online like on our helpful FAQs page but sometimes it can be helpful to speak to someone and ask questions live. Our webinar hosts are more than happy to answer your questions and provide you with resources and knowledge to better understand what your future as a Ridgeback will look like!
Dont worry, even if you can't make it to one of our webinars there are plenty of ways for you to learn more about the university, whether you use our online or in-person resources you're to get a better understanding of what comes next when connecting with Ontario Tech.
Want to learn more about connecting with Ontario Tech?