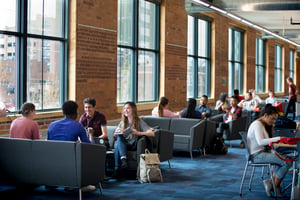 In an era where organizations are striving for a stronger online presence, communication and media professionals play a huge role.
They play a major role in creating and moderating their content so that these companies can efficiently reach larger audiences while they promote enhanced media content.
Belonging to the Faculty of Social Science and Humanities and offered at Ontario Tech's downtown Oshawa location, the communication and digital media – advanced entry program is a two-year program (years 3 and 4) extended to bridge students who have previously completed any Ontario college media diploma.
As you continue reading you'll find some aspects that make this program not only unique but also highly demanded, all this from me, a current communications student:
1. Courses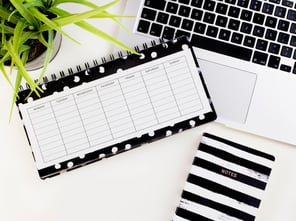 This two-year major offers courses such as Communication Theory, Researching Communication and Digital Culture, Media in Canada, Work in the Information Age, Communication Ethics, Public Relations, Digital Media, Politics and Democracy, Honours Thesis I and II and Capstone Project.
While some of the communication courses are lectures with traditional methods of evaluation and written assignments, some of them have a more practical approach as they require using social media platforms and different filming and editing software to complete assignments.
2. Readings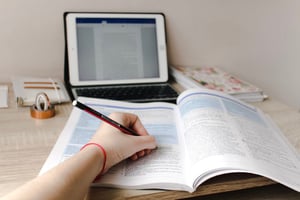 Understanding that university offers more of a theory-based learning, while college offers more of a practical-based learning, be prepared to complete readings for every class.
While some of them are textbook chapters, others are online journal articles, and they serve as a base for the in-class lectures as professors will usually relate reading information to the course content.
Similarly, chances are that the reading material may also be included in discussions, assignments, tests, exams, etc.
3. Methods of evaluation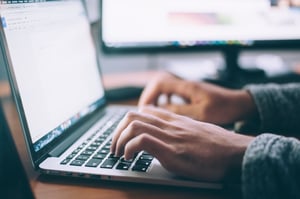 It doesn't matter if you're in the four-year or in the two-year (advanced entry) communication program, it's important to know that this field really focuses on writing.
Depending on the course, essays, project proposals, research projects, discussion questions are assignments that we have to complete every week. Moreover, project videos, individual and group presentations, quizzes, tests, midterms and final exams are other methods of evaluation that we have to prepare for.
4. Experimental learning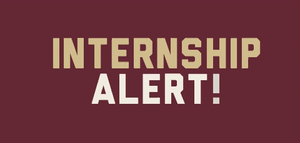 Besides going to class, writing assignments and preparing for other course requirements, the communication and digital media – advanced entry program also allows bridge students to complete a 100-hour practicum at any community organization.
If you're (or considering to be) a communication bridge student and wish to complete an internship, make sure you contact the practicum team (sshpracticum@ontariotechu.ca) during your first semester (as a transfer student) as they will be able to help you find an organization that matches your interests as a future communications professional.
In addition, this team also prepares an information session in regards to the practicum application. These sessions are conducted at least three times during the winter semester of your third year.
While the communication and digital media program offers a four-year degree, it also offers a two-year degree to those students who previously went to college and decided to join the university as transfer students. If you wish to know more about this major, visit the downtown Oshawa location and book an appointment with the student advisors, they are always happy to help!
Out of the many things that make this program interesting and unique, I found that these are some ideas that give a better insight in regards to how the communication field (for bridge students) looks like at our university.
However, are there any ideas that you might want to include? Let us know in the comment section down below.