As we continue our blog post series on internship, co-op and other hands-on learning experiences at our university, we are moving on to our practicums.
One form of experiential learning in the Faculty of Social Science and Humanities (FSSH), here at the university is a practicum. So what exactly does that mean for our students, and what does it entail? Check out FSSH's experiential learning opportunities.
Today I'm going to walk you through what the practicum program is, how you become eligible for it, what is possible for you here with our FSSH and then we will look at some real student's experiences in the program!
So, what is the practicum program in FSSH?
Essentially, this is a chance for our students in this faculty to get some real work experience, apply the knowledge they have gained in class and make some valuable connections in their industry of interest.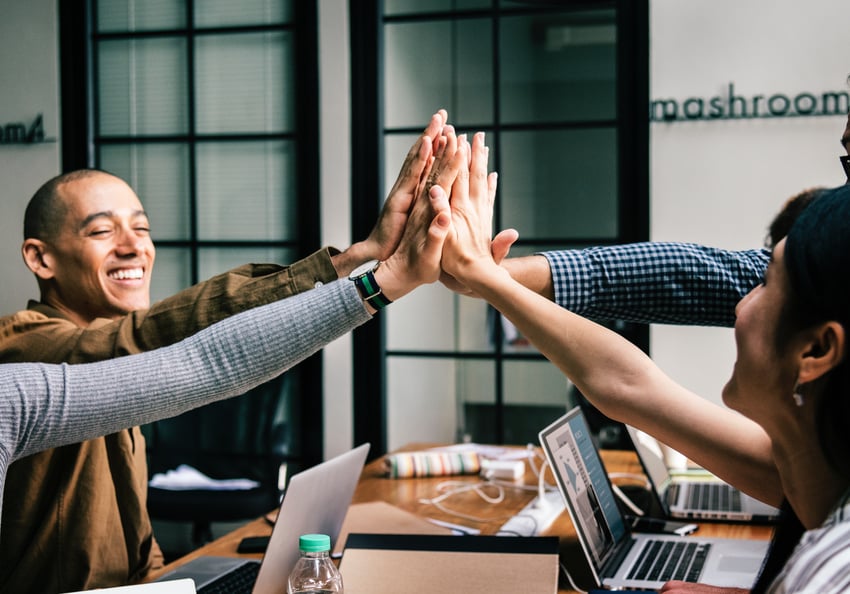 If you're in FSSH, you can apply to participate in a practicum in the winter of your third-year. To be eligible, at the time of starting, you will need to have a GPA of 3.0 or higher and have fourth-year standing.
You will pick which semester you would like to complete your practicum in, so either the fall or the winter, and then you will apply for the program! In your application you get to provide your top four organizations you would like to work with.
If you're accepted, you'll then have a meeting with one of the lovely practicum co-ordinators, so they can gauge your interests and goals to help find you the best placement match.
The work of finding a placement to accept you is all done for you by the practicum office, and they will try to match you with somewhere that you want to work with that will also provide you with the experience you are hoping for.
What do you do in the actual practicum placement?
You will put in 100 hours of fieldwork in your placement. What exactly you'll do in your position will really depend on where you are placed and your role at your organization.
With your placement supervisor, you will come up with some goals and objectives for your time there, and then work to achieve your goals while receiving feedback and staying in contact with the practicum office.
What do you gain from the practicum program?
You can truly get so much out of this experience. Not only are you getting real-world work experience in a field of interest to you, but you have the opportunity to make connections that you will have after you graduate university when you begin looking for a job.
A practicum is also the place where you get to put the knowledge and skills you've learned in your university classes into practice. You get to try out all the theory you have learned.
The practicum won't only look good on your resume though, it will let you have an inside look into different career options and what they really entail, and it will teach you so much about yourself and what you are capable of.
But don't just take my word for it, let's look at some students and their experiences at their practicum placements!
Hannah Bourke
Communications and Digital Media, fourth year
"In the fall, I did my practicum placement at the Academy of Canadian Cinema and Television in Toronto. In my role as a communications intern, I worked closely with the communications department to develop and support the Academy's presence on social media.
Through helping manage their Twitter, Instagram, and Facebook pages, I was provided with valuable hands-on experience working with social media analytics and discovering the strategies and planning behind growing the organization's online image and following. Through the semester, I got to be a part of developing the editorial calendar for the organization, learn new skills valuable to my future career, attend exclusive events, and network with a group of people I wouldn't otherwise have access to in the screen industry.
To top it all off, I got to attend the 2019 Canadian Screen Awards as a shadowing volunteer assisting in the communications department and write a high-profile blog post to bring traffic to the organization's website around the time of Canadian Screen Week.
I got to do all of this because I took my practicum placement as an opportunity to grab a hold of every chance there was to learn as much as possible in the short four-month semester.
The most important thing I learned from my placement was the importance of having hands-on experience. Throughout my undergrad, I learned a lot of communication theory, and while that is important for understanding the work we do, the other really important aspect is learning how to effectively communicate and interact with people, and developing soft skills to be someone that people want to have around.
The semester after my placement finished, I voiced my interest in sticking around as a volunteer and my placement supervisor was thrilled, providing me with even more experience and opportunities and that's what it's really all about, maintaining and growing that important connection for your future. Because of the practicum program, I was able to have experiences I wouldn't have ever imagined for myself!"
Kinsley Gormley
Forensic Psychology, fourth year
"I was fortunate enough to complete my experiential learning placement with the John Howard Society of Durham Region. Prior to meetings with my practicum advisors, Dan Walters and Juanita Barton, I had been unaware of the organization and what it had to offer the community. They helped me to discern what my learning and career goals were and how I could use this experience to improve my future occupational prospects.
Working with John Howard Society exceeded my expectations and helped me to achieve my goals. It also felt good to give back the community that I have lived in my whole life.
I made connections at the organization that have helped me both personally and professionally. I learned practical and social skills and gained valuable workplace experience that related to my field of study. I was even invited back to work as a relief staff member, and thus this placement led to an employment opportunity for me.
I am thankful for this experience and all the credit goes to Juanita and Dan for their help and support throughout the practicum. Even after my placement was completed, they were always welcoming to me if I ever needed advice, going above and beyond to take time out of their busy day to help."
Erin Campbell
Forensic Psychology, fourth year
I also participated in a practicum in the fall semester, being a fourth year student in Forensic Psychology as well. I did my practicum at Ontario Shores Centre for Mental Health Sciences.
In my role there as a research assistant, I worked closely with the research scientist who was my supervisor, mainly to create a study with the forensic patients at the hospital. I did things like conduct literature reviews, write research proposals as well as write and submit research ethics proposals.
I was also mentored by my supervisor. I learned everything about the research process, a lot about mental health and the Canadian forensic mental health system, as well as what a clinical forensic psychologist really does in their career. I gained a lot of skills during my practicum that I will be able to use in my future career and further schooling. I found a passion for research in my role here, and loved it.
I now continue to volunteer in the same role, and learn something new each time I'm in. I've now been on the forensic units and conducted focus groups with the patients, and am working on transcription as well as data analysis and manuscript writing. I have made really valuable connections that I wouldn't have otherwise, gained a mentor, and learned so much and gained so many hands-on relevant experiences that I would have never gotten if I didn't complete my practicum. I urge other students to apply for the practicum program. You can gain so much from this experience and I loved my placement!
---
I hope I made it clear that if you're considering attending our university in FSSH, a clear advantage of our faculty is our practicum program! When you're able to apply for this you absolutely should, there is nothing quite like the hands-on learning and experience you will gain from the program and your placement.
Want to learn more about our Faculty of Social Science and Humanities?