If you are looking for a way to develop your skills while in the Faculty of Science (FSci), a great way to do that is by getting a co-op position.
As we continue our series all about co-ops, internships and placements, I'll be telling you about what a co-op is, why it will benefit you in the future and share experiences of students at Ontario Tech who were in these positions.
The co-op process
A co-op is a paid placement at an organization that is relevant to your studies. Luckily, FSci offers a five year Co-op Education option which is available in all of the Science programs at the university (except forensic science, which already has an experiential component in the program).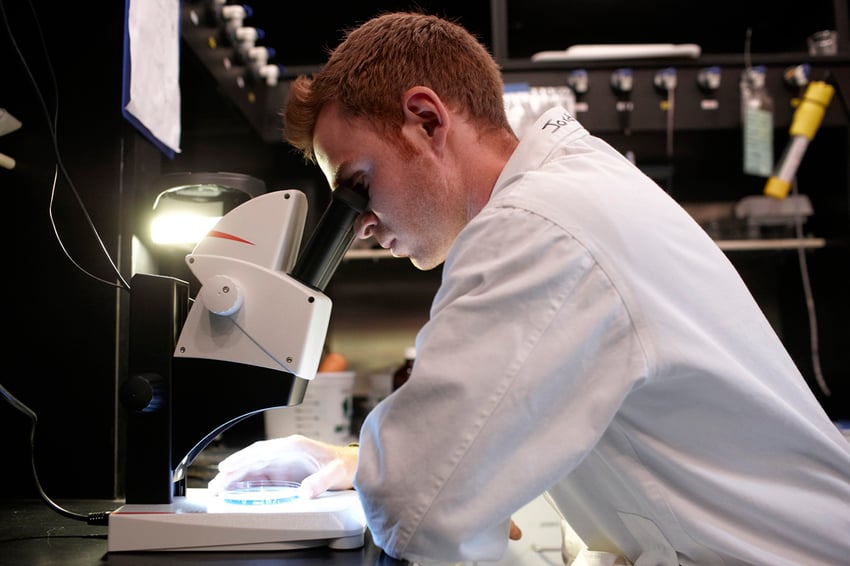 In order to qualify for a co-op position you need to have at least a 2.7 GPA, a clear academic status and no previous record of academic misconduct.
Your co-op placement can be anywhere from four to 16 months, so you can pick a time frame that would work best for you and your schedule.
What you will do and gain from the workplace
Every student in a science co-op will have a unique experience, so it's a little bit hard to say what exactly you will be doing! But you can definitely expect to be working on something that is in your field and is compatible with your skills and interests.
The most important thing you will gain after finishing a co-op placement is valuable work experience. This experience will look great on your resume and can help you land a job after graduating.
If you impress your co-op supervisors with your skills and knowledge, you may even be offered a full-time job through your placement after you graduate.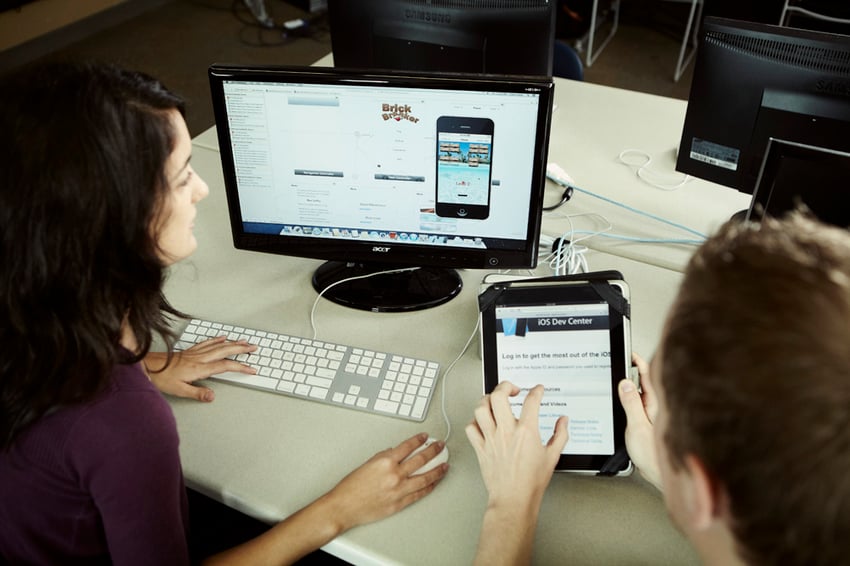 Working in a co-op placement can teach you many new skills which will be applicable to many other jobs you apply to.
Another great thing: co-op positions are paid! So as you are earning important work experience, you will also be paid for it.
Let's hear from students who have successfully completed their co-op placements in the Faculty of Science.
Leon Chow
Computer Science, Third Year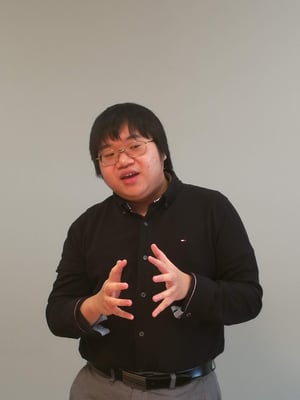 Leon is a third year Computer Science student taking part in a co-op placement. He is currently working as a Junior Programmer for Tax Audit Solutions located in Whitby.
In this role, Leon develops application modules using cutting-edge technologies that are integrated into the company's practice management software.
He also works on a variety of frameworks that are used to design serviceable web applications and is responsible for processing data that comes in from the user interface and database of the website.
In his co-op placement, Leon has developed his technical and interpersonal skills which will be applicable to all of the jobs he will pursue in the future. He assists his co-workers daily and is proud that he is able to help others with his skills.
"Working here has been a blessing and I value every day that I spend with my wonderful company. This placement has allowed me to combine the knowledge I learned in class with the skills that I have learned in the field to create applications tailored for professional business workflows. Having this experience has given me the confidence to strive for more and I highly encourage any student to partake in co-op if they have the chance. One of the most important concepts that I learned, for any opportunity, is to keep saying 'yes' until there is a good reason to say 'no.'"
Samantha Ilagan
Pharmaceutical Biotechnology, Third year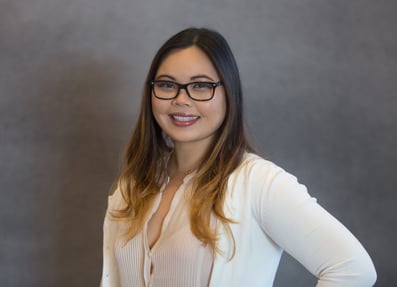 As a chemical technologist for the Laboratory Services Branch of the Ministry of Environment, Samantha is responsible for weighing samples, performing dilutions, calibrating micropipettes and general labware maintenance.
Walking into a workplace and not knowing much about environmental monitoring or analytical processes can be very daunting.
Her advice to students in a similar position is to always keep a lab notebook with them so they can write down important notes.
This is a highly regulated industry and many of the procedures can be difficult to remember. Samantha has to be diligent, pay close attention to detail and think critically about the steps she is taking in the workplace.
"I am so proud to be in a workplace with friendly colleagues and a company culture that advocates for good work-life balance," she said.
During her co-op position, Samantha has greatly improved her time management and problem solving skills, which can be transferable to any job. She believes that if a student gets involved on campus, networks with others and asks for help, they are sure to succeed in any professional setting.
Ajevan Mahadaya
Computer Science, Fourth Year
Ajevan is currently a Computer Science student entering his fourth year. He has successfully completed his co-op placements in both the National Defense and CIBC. He has spent three semesters working at his co-op placement from May 2018 to April 2019. "My co-op experience here at CIBC was amazing." he said.

Ajevan was able to learn transferable skills and gain new knowledge about the different tools and software he made use of in his daily life.
Working at CIBC exposed him to the importance of DevOps and automation in the daily lives of people, its relation to their workloads and the processes involved in its execution.
After working with the DevOps team and understanding the process, Ajevan was able to put forward efficient ways to improve the processes involved in DevOps and automation.

He would like to thank his science co-op coordinator, Tracy James-Hockin for helping and guiding him through the co-op process and enabling him to gain valuable job experience, which has made him grow professionally and has positively impacted his future.
---
Your time at university is precious and will fly by. It's important that you do the most you can, and considering a co-op position during your studies will be extremely beneficial. Co-op gives you real work experience and sharpens your skills to help you succeed in the future.
Check out these testimonies from other students and be motivated!
Want to learn more about our Faculty of Science? Download our viewbook!