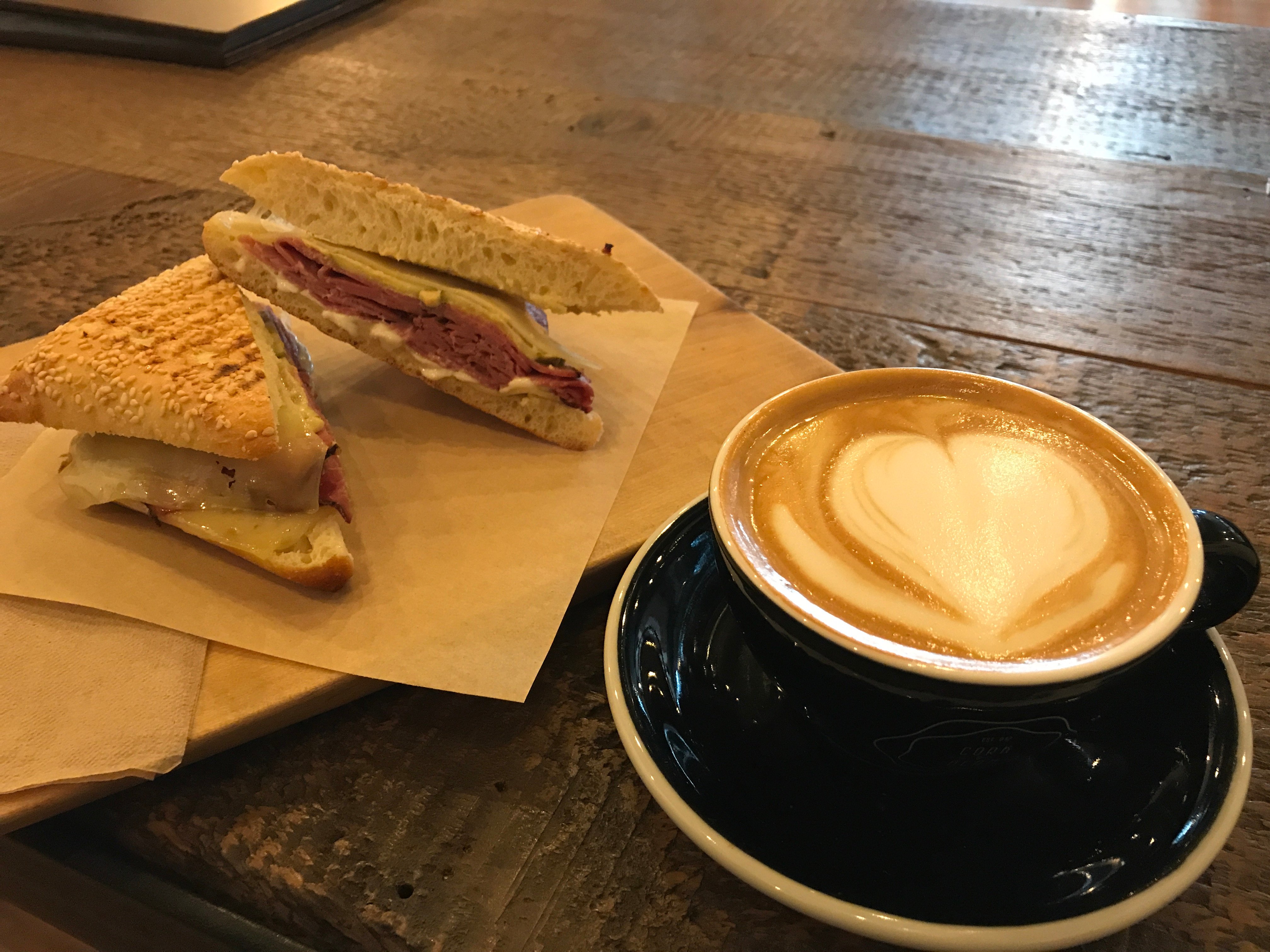 When I'm not jumping lecture to lecture ­from Monday to Thursday, you can find me comfortably sprawled out in Downtown Oshawa's Cork and Bean. From the warmly lit interior to the smiles from every barista, it sometimes feels more like home than my own.
Located at 8 Simcoe St. N, it is directly across the our university's faculty of education building, just steps away from Bordessa Hall and a short jaunt from the Charles St. building.
Even our north location students can get here in as little as 25 minutes on the downtown bus — and may I say, it is definitely worth the trek!
Whether it's through a morning caffeine boost, a place to crack down on school work or a somewhere to blow off some steam, there is no doubt Cork and Bean is a cultural institution for students at our university.
Welcome to Cork and bean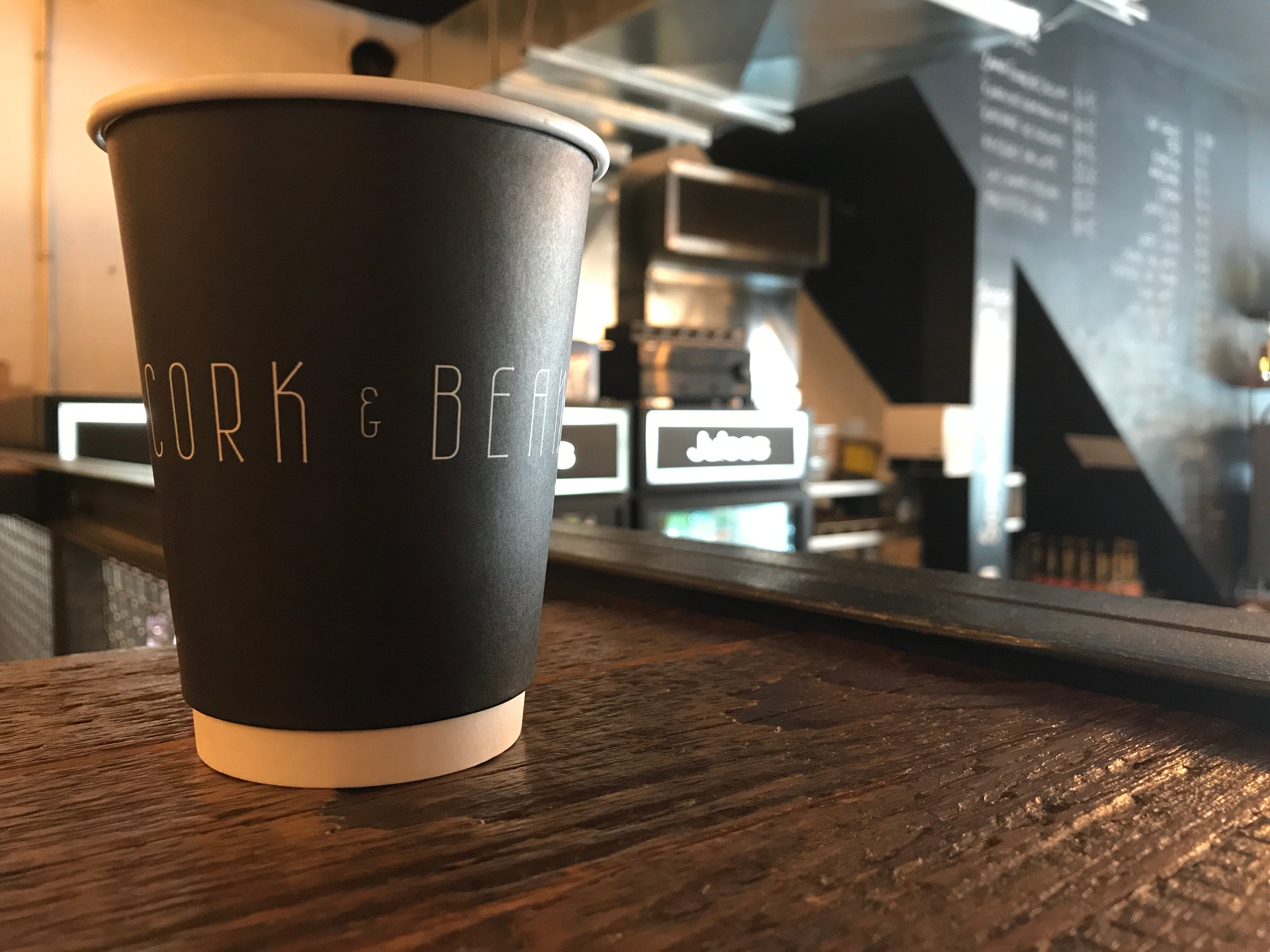 Whether it be day or night, you are immediately greeted by the always smiley staff. They make you feel welcome and are eager to befriend you.
On my third visit, the wonderful Emily already remembered my order by heart (cappuccino with oat milk) and that made every subsequent visit more seamless. When they are not busy steaming milk and pulling shots of espresso, they encourage you to pick a spot and cheerfully bring your beverage or food straight to the table.
Speaking of food, their artisan sandwiches and pastries are absolutely delicious and can be the perfect pre or post-class bite. My personal favourite is either the Montreal smoked meat sandwich or the turkey apple and brie sandwich. They also offer soup and salad pairings to your sandwich!
For that aching sweet tooth, I encourage you to try their butter tarts, which are brought in by an independent baking business—just the way grandma used to make them, only a little better (please don't tell grandma).
That aesthetic though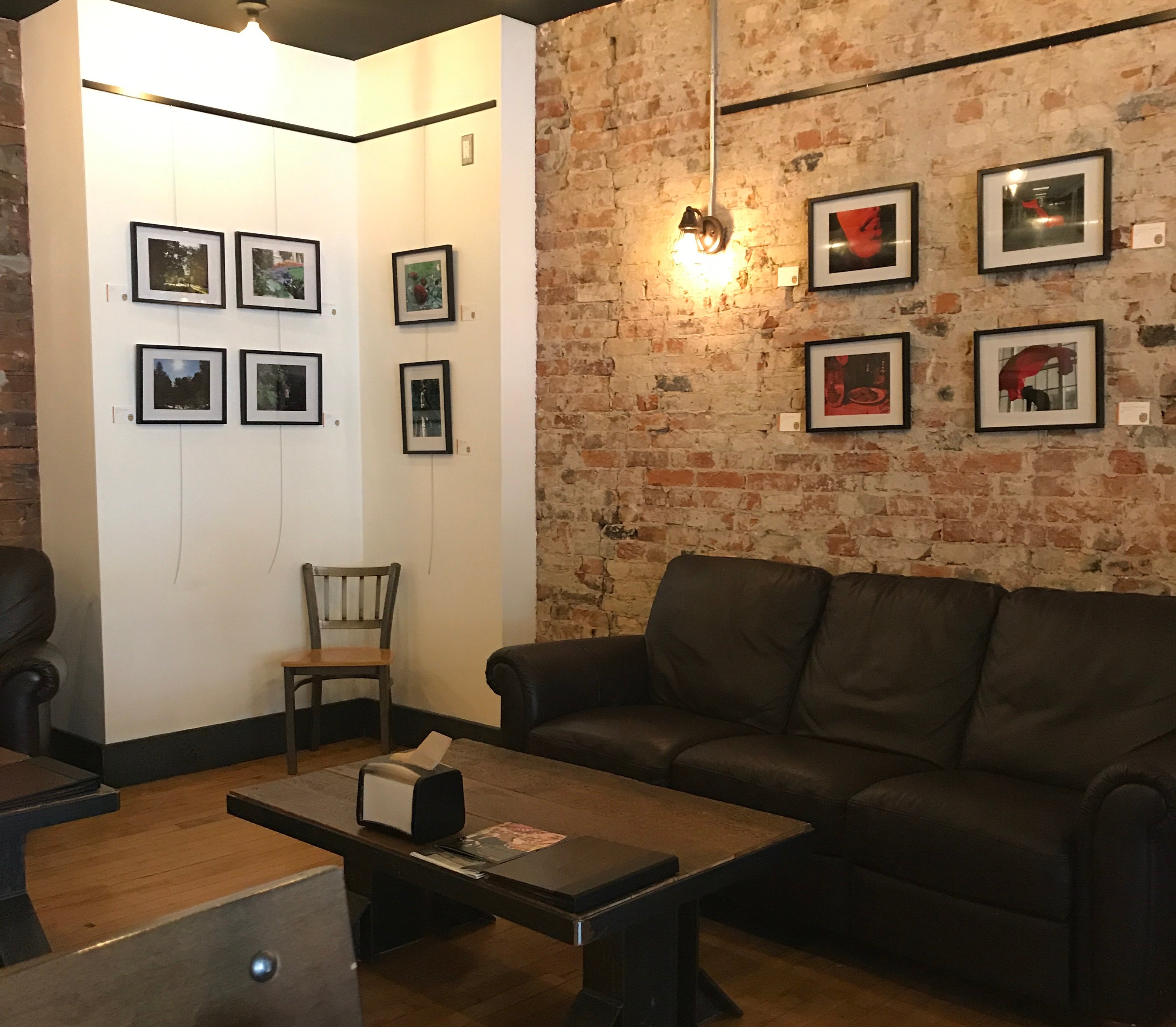 What really evokes Cork and Bean's homey environment, is the well thought out interior design and detailed aesthetic choices. From the open-air window exterior concept for the warmer summer months to the country-rustic, wooden décor inside and out—the place is a head jerker for any passerby.
The perfect café bar counter allows enough space to mellow over Cork and Bean's generous menu offerings while venting about your hectic day to the relatable baristas. Not sure what to get? They'll help you with that too, instead of giving you a blank stare and hoping you'll make up your mind at some point—they are just that friendly!
The choice of seating is the hardest part of the visit. I find myself retreating to the back couches that reside on the top lofty section of the café.
The coffee coloured lounge chairs, exposed brick and visible air ventilation, make me feel like I'm in a upper-westside Manhattan loft. Not only does it provide a comfortable place to crackdown on some homework assignments, but it acts as the perfect open environment to bring friends and get some well needed socializing done.
Hey, you may even see some familiar faces while you're here—I'm constantly bumping into my fellow classmates and professors!
What sets this café apart from the rest of Durham's offerings is its local art, uniquely displayed against the exposed brick. The kicker? The pieces are actually for sale—so keep that in mind if any of the artist's work speaks to your soul.
Among the many charms of Cork and Bean, the cherry on top is in the small details. This includes the leather-bound menus, the bathroom faucets from the future, minimalist designed beverage wear or the conveniently positioned hipster-vintage lights.
Entertainment, friends and new family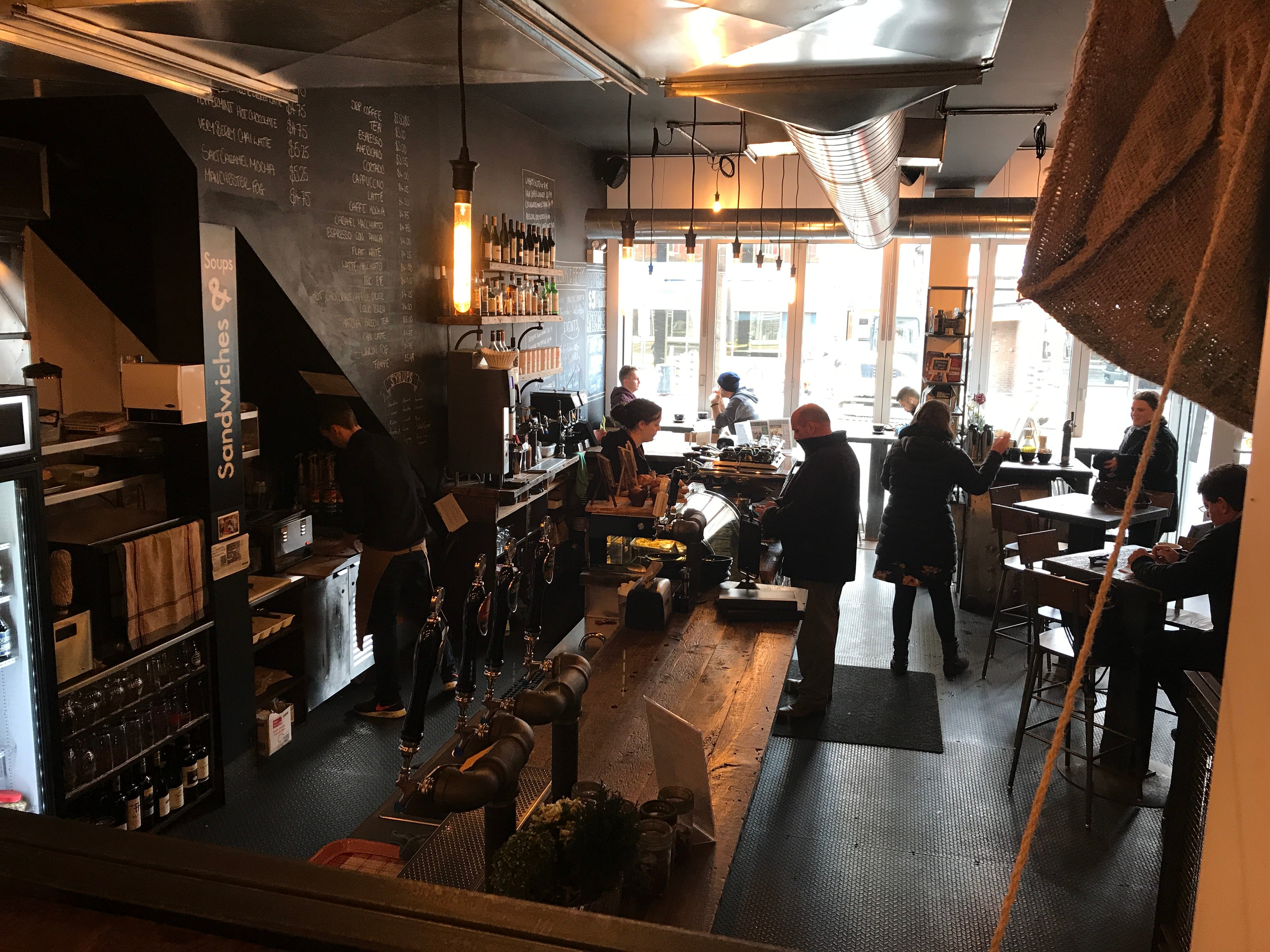 I've surveyed many friends who live on campus or are away from home during the school year and the biggest absence they feel is from family connections, traditions and familiar tastes. Other than the warm welcome, great food and aesthetic atmosphere, what makes Cork and Bean the solution is its weekly events that incorporate everything homesickness robs us of.
While the mornings and afternoons see students quietly sipping their lattes and calmly typing away, Cork and Bean comes to life in the evening. From live music, tastings and participatory art nights, there is no shortage of energy and fun to be had within a stone's throw away from your campus home.
This is the chance to withdraw from the slump of your bed, wipe away the homesick tears and engage with other like-minded individuals. Whether with a friend or flying solo, you are sure to build connections with others while enjoying an array of unique events.
My personal favourite is the Thursday, Friday and Saturday live-music nights. In the bleak and cold winter months, there is nothing like getting a hot beverage, a sweet butter tart, kicking back on a couch and listening to your favourite songs beautifully covered live by local Durham Region musicians. If you're lucky, you'll get to hear some super talented songwriters perform their own stuff.
I definitely recommend stopping by—explore the wide range of beverage and food offerings while absorbing their magnetically friendly atmosphere. I live at home and I retreat to Cork and Bean daily for the homey vibes it provides.
Come say hi!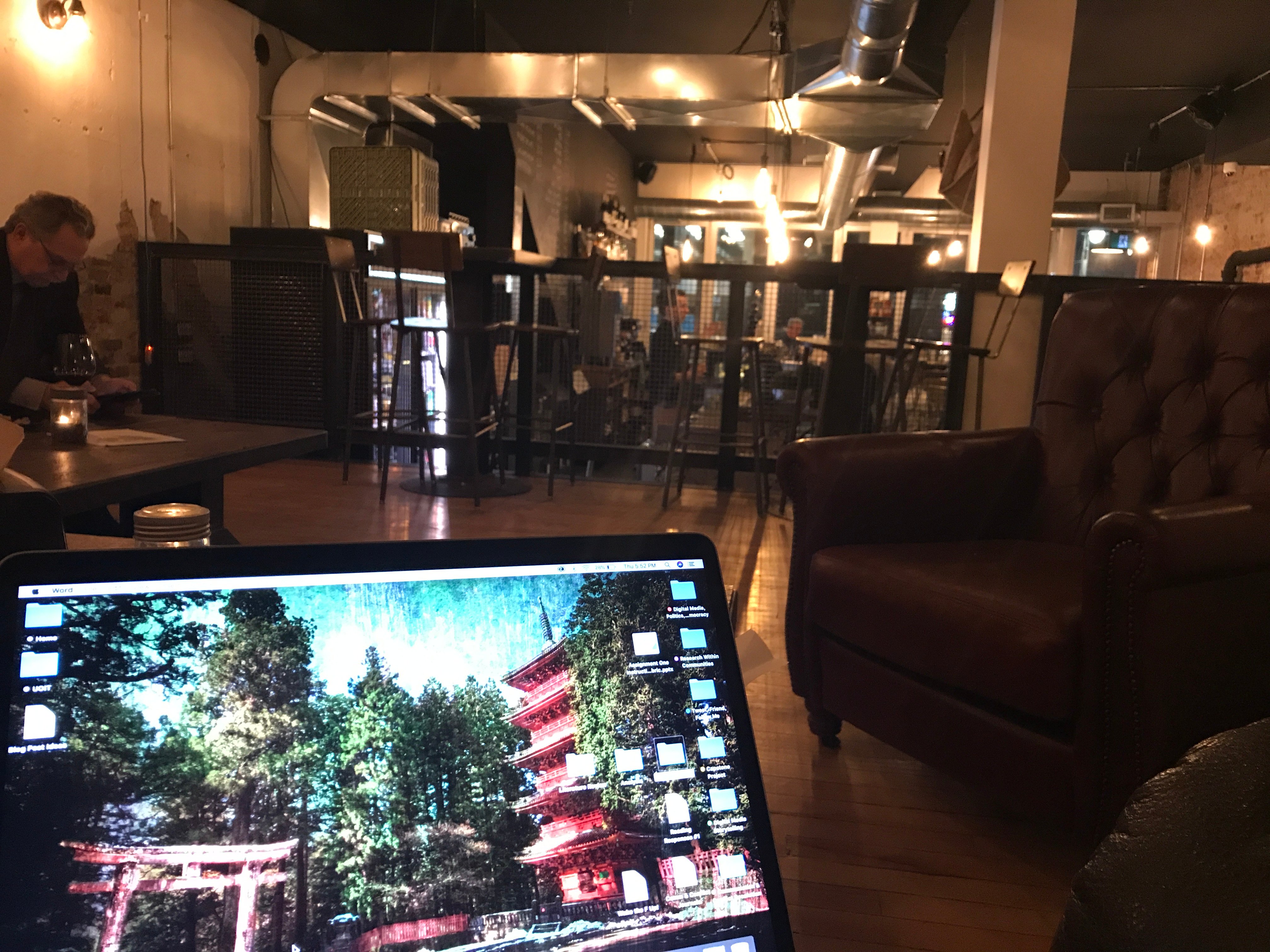 There is no denying Cork and Bean is the ultimate local remedy when you need the warmth of a hot beverage, a bite of a familiar sandwich or the smile of a fellow patron. If homesickness has a cure, I would bet all my oat milk cappuccino money, Cork and Bean is it!
And if you see me plucking away at my keyboard, frantically trying to complete homework assignments, don't be afraid to grab a drink, jump in the seat next to me and introduce yourself. We'll become family before you know it!
Want to see what else our campus has to offer? Check out our virtual campus tour to see it for yourself!