Continuing our all about co-ops and internships series, today features the experiential learning opportunities found through the Faculty of Business and Information Technology (FBIT).
You might be asking yourself: What's with co-ops and internships? What is experiential learning? Why does everyone keep talking about it? Am I the only one who wants to know a little more about it?
At Ontario Tech, FBIT exposes its students to various real-world experiences where their classroom lessons are applied, and their skills tested and sharpened through experiential learning.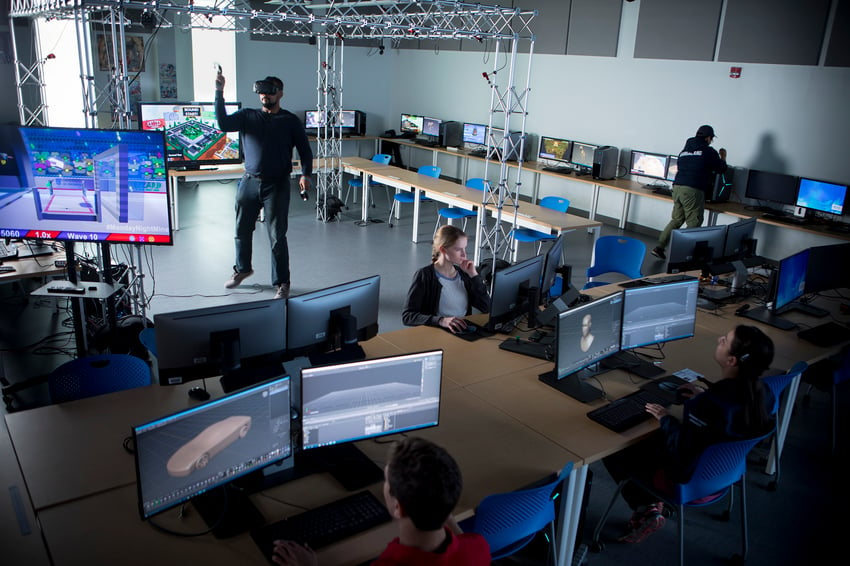 Experiential learning opportunities in FBIT include industry placements, internships, the Capstone program, international education and much more.
Experiential learning is a great way to figure out your career path in your field of study and a very important aspect of the learning process.
It helps and guides you throughout your university journey, and clarifies any confusions or misjudgments you have about any areas of your study. Most importantly, it provides you with industry skills that will be very beneficial to you in the long run.
How the co-op and internship process works in FBIT
An internship is a paid placement at a partner or sponsor organization that lasts for a minimum of 16 consecutive weeks and can run longer depending on the placement and contract of the eligible student.
To be eligible for a FBIT co-op or internship, you must have completed your second-year core courses, be in good academic standing and achieve a minimum cumulative GPA of 2.3. After successfully landing a placement, you can expect:
A minimum of 560 hours of progressive business and management experience.
A minimum of 16 consecutive weeks of employment.
The possibility of paid, full-time wages as stated in the sponsoring business contract for the specified period of the placement.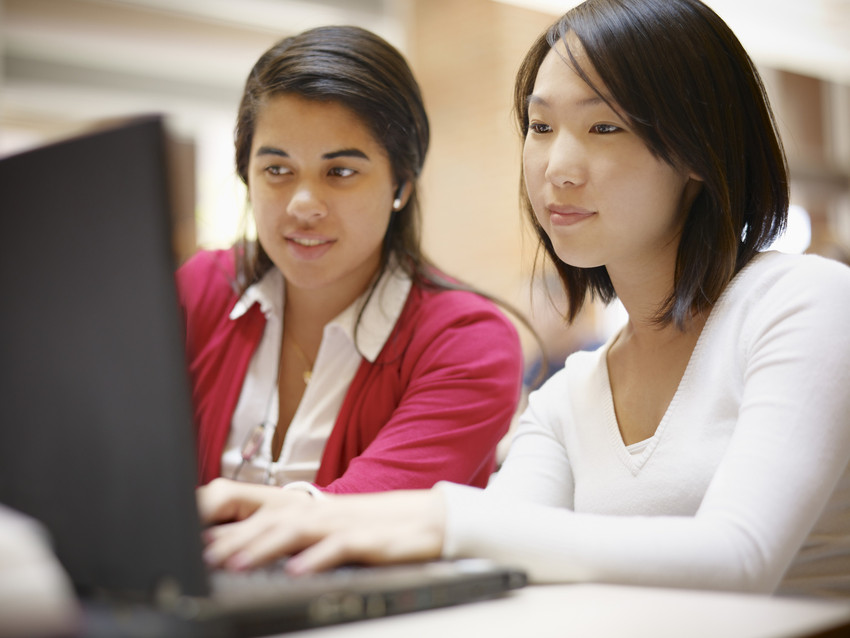 Upon successful completion of a placement, you'll be required to provide a written and verbal final report to the faculty. You will receive a mark and also earn three credits towards your degree at Ontario Tech.
Learn more about the advantages of experiential learning in FBIT and check out frequently asked questions.
If you are an international student in FBIT, you are required to get approval from the program coordinator prior to acceptance of placements.
Read more about international requirements and eligibility.
Merits of landing a placement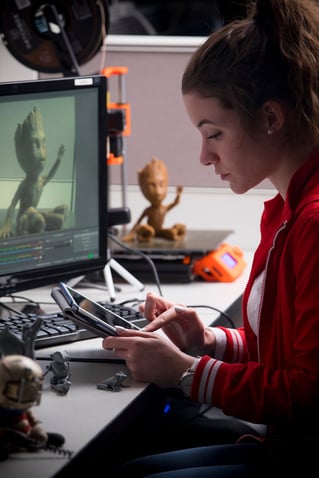 Obtaining an internship helps you grow personally, professionally and skillfully.
It expands your horizon and widens your perspective on your field of study. You will be able to learn and discover more from practicing your classroom knowledge in the industry.
Your academic journey will be filled with great and meaningful experiences. You will also be able to meet professionals, connect, and build your own personal network.
The experience of a placement is highly encouraged—make your learning experience outstanding!
Fun fact: FBIT students who are able to successfully land—and complete—a co-op or internship placement have the liberty to decide whether or not they want to take part in the Capstone Study program.
Need more reasons why you should consider experiential learning?
See what a successful graduate has to say:


---
Helen Williams,
Accounting Graduate
Helen was a bridge student from Durham College to Ontario Tech. She became interested in placements because she was curious and wanted to learn about business analysis. She applied to a job, got an interview but wasn't a successful candidate. From that job, Helen was referred to another job placement which she applied for and successfully landed.
Helen completed two internship placements during her studies. One in Year 2 at RBC as a Project Control Officer, and the other placement in Year 3 at BDO Canada as an Accounting and Assurance intern.
In her position as a Project Control Officer, Helen supported the software development IT team and was also part of project management. Her role involved working closely with the project manager, recording and tracking project progress, maintaining workbooks and much more. This role exposed her to growth in new areas of business.
Helen was able to gain transferrable skills like collaboration and teamwork, which were very helpful and essential to her when she returned to school for projects.
"I was continuously exposed to new things, it taught me a lot about myself and I discovered a new willingness to learn" says Helen. "I was able to support my own learning and teach myself".
In her second placement at BDO Canada, Helen helped during tax season with both corporate and personal taxes. "It required a lot more work and effort but taught me time management, how to prioritize my tasks, and to ask questions. It was totally worth it" she says.
Helen would strongly recommend students to experience placement during their educational journey as it shows you what life can be like pursuing a career in your field.


---
Interested in placements? Contact the Faculty of Business and Information Technology at fbitinternship@ontariotechu.ca.
Want to learn more about our FBIT programs?