Hi everyone! I'm Sinthu, the Project Coordinator at the Ontario Tech Student Union (OTSU). I graduated in 2022 from the Ontario Tech Marketing program and I've been a part of the Esports community for pretty much my entire time here.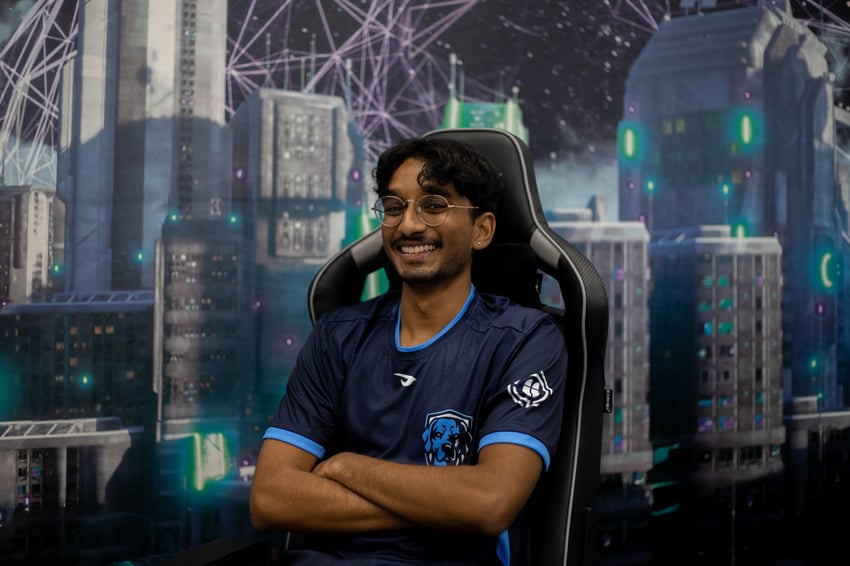 Belonging to this group was how I made my closest friends, explored my passion for gaming and found my career path to my dream industry. I can't express just how fulfilling it's been to help build this program from a club of casual gamers into a full-fledged program of the OTSU, complete with its own arena and collegiate roster!
It's been one of the absolute best experiences of my post-secondary career, and it led me to a great job after I graduated. Keep reading to learn more about my experience with the Esports community:
A place to discover
When the pandemic hit, everyone needed a place to connect virtually—a place where you could meet to study and hang out, or to socialize and have fun. The OTSU Esports Discord server ended up being the perfect place where you could get together, play some games and relax, or even get help with your course work.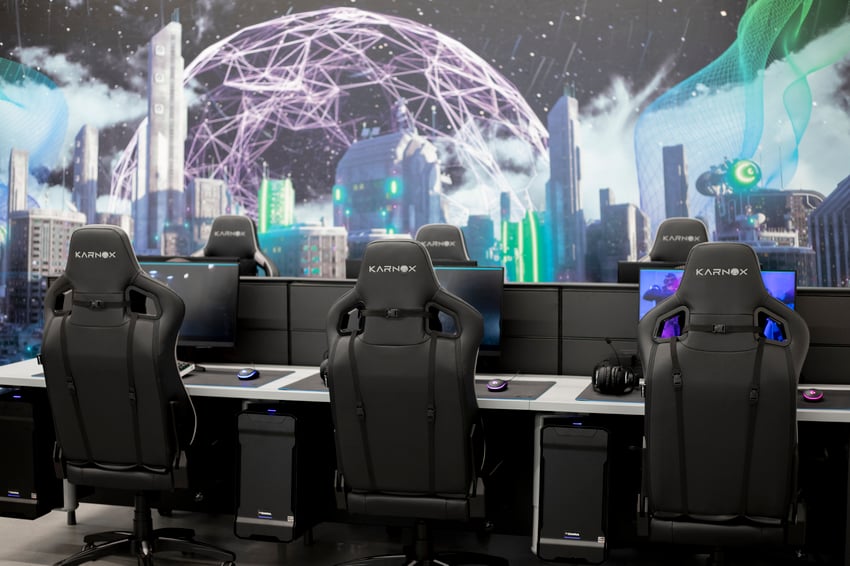 It became a virtual hub for students and opened the doors for esports to enter the mainstream. And now that the province of Ontario is investing $1 million in post-secondary esports scholarships—and Ontario Tech students can apply for $25,000 worth of them—it's only getting more and more popular.
Since then, and with the help of the OTSU, our Discord community has more than doubled! We've been able to expand to give students the opportunity to develop personal and professional skills, establish an elite roster of collegiate-level esports players and provide an inclusive space to meet like-minded people.
A place to connect
While we do have die hard gamers who are on another level, OTSU Esports is first and foremost a community. We organize weekly game nights that anyone of any skill level can join, we host viewing parties and hold monthly tournaments with awesome prizes.
We change up the games all the time based on players' preferences and what's popular, but some of the games we play include:
Among Us

Apex Legends

Beat Saber

Jackbox

OSU!

Super Smash Bros.

Valorant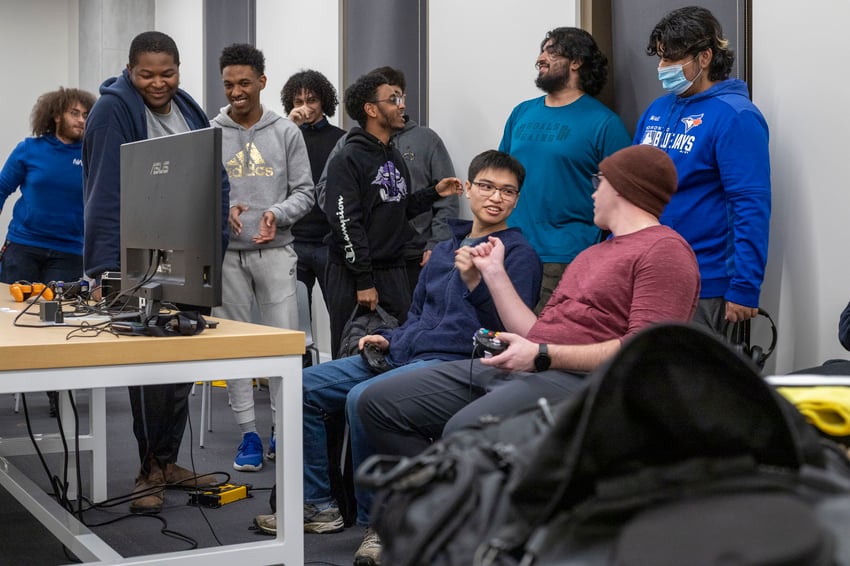 Additionally, we recently opened our state-of-the-art Esports arena with 12 brand new machines that are free for Ontario Tech students to drop in and use between 10 a.m. and 4 p.m! I actually built them all myself and they have the following specs:
CPU: Ryzen 5 5600x

GPU: EVGA GeForce RTX 3070

Ram: 32 GB @ 3200Mhz
A place to get good
It's not all fun and games though (but mostly it is!). We have some pretty elite players at our school and we've created an environment for highly skilled players to test their abilities against some of the best colleges and universities across North America.
We have over 70 players on our roster who play in several leagues, including National Association of College Esports (NACE), National Esports Collegiate Conference (NECC), Collegiate League of Legends (CLoL) and Collegiate Valorant (CVAL), among others, competing in:
Beat Saber

Call of Duty

Counter-Strike: Global Offensive

Eternal Return

Fortnite

Hearthstone

League of Legends

Overwatch 2

Rainbow Six Siege

Rocket League

Valorant
Some of the notable wins we've taken home recently include:
NECC: First place trophy for Valorant, challengers division (2022)

Canadian Esports Nationals: Second place in Overwatch (2022)

Second place: Tespa Hearthstone Collegiate Championships (2021)

Second place: NACE Fortnite Spring Cup Duos (2021)
We're always on the hunt for top talent, so if you're interested in joining the team, tryouts are in August/September every year and you can get a hold of us on Discord.
A place to learn
One of the most important aspects of our program is the opportunity for you to learn new skills that could help you in your future career. There are a bunch of executive positions available to Ontario Tech students to get involved with as well, that will provide you with valuable experience.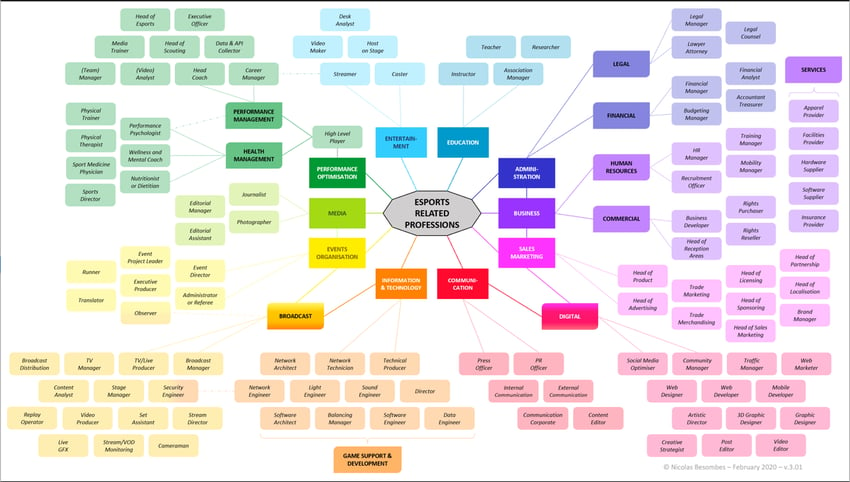 Whether you're in software engineering, law, marketing, game development or commerce, gaming is a cosmopolitan industry with a variety of career paths—there's a place for everyone! The positions we currently have are:
Coaches

Communication Executives (social media, graphic design)

Community Executives

Production team (broadcaster, commentator, observer)

Team Executives
Through these positions, you can develop in-demand job skills like using Open Broadcaster Software, media relations, customer service, programming, event management and more.
A place to grow
Though we've come a very long way in a short time, we still have a lot we want to accomplish in the coming years. We of course want to crush the competition in league play and take home Ws, but we're also looking to enhance the professional look and feel of our broadcasts and our arena.
Our goals include becoming more notable on the pro stage, growing our sponsorship base, continuing to develop our community and providing more events and activities for you to participate in. We're just getting started, so if you're interested maybe you can help us?
I look forward to meeting you!
Blog written by: Sinthuyan Uthayanan


Want to learn more about Esports and other student activities at Ontario Tech?