Continuing on with the series about Co-ops and Internships, I will be discussing what opportunities are available for students in the Faculty of Health Sciences (FHSc).
A great form of experiential learning that will be offered to students is a practicum placement. Hands on experience is something FHSc offers all of its students, which is a very valuable asset in the workplace.
What is a practicum?
A practicum is an intensive academic course that is offered to a limited number of fourth year students. You are required to spend approximately 160 hours on your research practicum over two terms.
In order to participate in the practicum, you must have a minimum GPA of 2.65 and would have successfully completed any required prerequisites.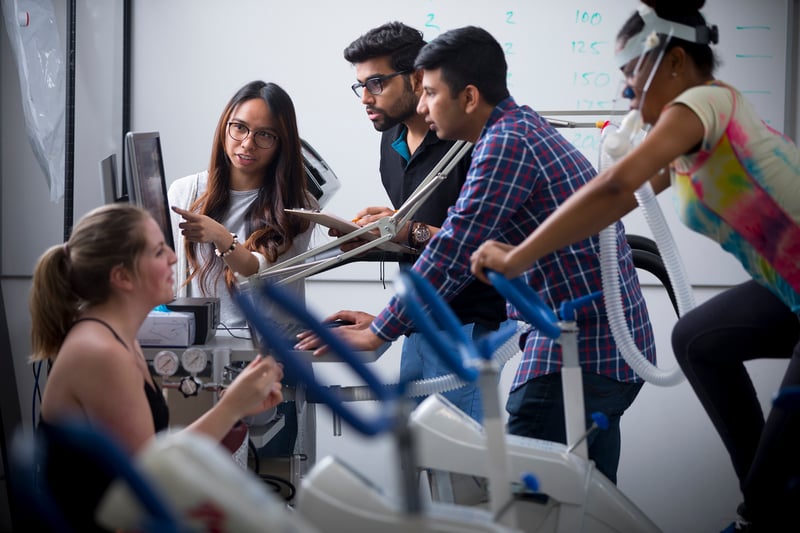 In order to apply for a research practicum, you'll need to fill out an application form for each project that you might be interested in.
FHSc works closely with over 60 community-based agencies, which means that you will have many opportunities to apply for research projects that you are passionate about.
What am I going to get out of it?
A practicum is an amazing opportunity for fourth year students to develop skills relevant to their programs and earn extremely valuable work experience. It also gives you the chance of applying knowledge of different research methods you've learned in class and use it in a real research setting.
Successfully completing a research practicum will be impressive for future employers and it increases the chance of you succeeding in your career after graduating.
Here's what students in FHSc have to say about their practicum placements.
Gurleen Saini
Bachelor of Health Science graduate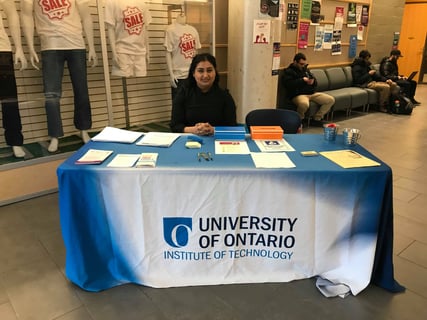 Gurleen is a Bachelor of Health Science student with a specialization in human health who recently finished her fourth and final year of study. Her practicum this year was to recognize what types of lactation services are available for students at Ontario Tech University.
Her primary role was to distribute surveys and collect information about student views on breastfeeding/lactating services.
As the third student assigned to this project, she was fortunate to have a foundation set for her. She facilitated meetings, went on lactation room visits and started a discussion with Ontario Tech students about a stigmatized topic like this.
With the help of her research tutors Dr. Jennifer Abbas and Dr. Manon Lemonde, Gurleen created a Lactation Support Advisory Committee (LSAC) in collaboration with the Faculty Association, the Student Union and Student Life.
Through this practicum, she realized the great need there is for these services on campus and how important it is for mothers at the school to be breastfeeding subsequently, and the importance that the procedures have in place to create such policies.
"This project was very empowering as a female myself, and it furthers the idea of change on our campus as we work to create a further inclusive environment," said Gurleen.
Noelle Cater
Allied Health Sciences, fourth year
Noelle is currently a fourth year student in the Allied Health Sciences program at Ontario Tech. She spent her research practicum as a student research assistant for one of the research projects of the Canadian Society of Medical Laboratory Sciences (CSMLS). As an online student from Manitoba, an online research opportunity was a perfect match for her.
She is currently doing exploratory research about the precarious employments of Medical Laboratory Assistants in Canada. This project started with a literature review that indicated the extremely limited data that was currently available on this topic, and Noelle helped write a research proposal which was soon given final approval.
Noelle has been exposed to every aspect of the research process, and she uses that to develop and contribute to the REB proposal. She is also assisting her team with the transcription, coding of data and as well as compiling all of the results for a presentation at the CSMLS LABCON conference in May 2019.
"I have found this experience to be very personally rewarding and feel I am actively learning many necessary aspects of the research process," said Noelle.
Interested in a placement through our Faculty of Health Sciences?