In my last entry, I told you about how important preparation is for any presentation. In particular, we looked at all the work that goes into Three Minute Thesis (3MT®).
In case you need a refresher, 3MT® is a university-wide competition where master's and PhD students present their research in an engaging and compelling way, using only one static slide, in three minutes or less!
Not only is 3MT® an excellent opportunity for our future master's and PhD students to show off their research, the event also demonstrates the benefits of prepping your presentation skills.
Twenty-three of Ontario Tech University's master's and PhD students took the stage to compete for the 3MT® title. With only three minutes on the clock, candidates were challenged to present their complex research before a panel of non-specialist judges. Six talented students then advanced to the final showdown. Here are the results!
3MT® 2019 winner
Sarah Habibi (Applied Bioscience PhD candidate) emerged in first place for her talk about saving livestock from parasites. Earning $1,000 and the title of 3MT® champion, Sarah moves on to the provincial finals at McMaster University.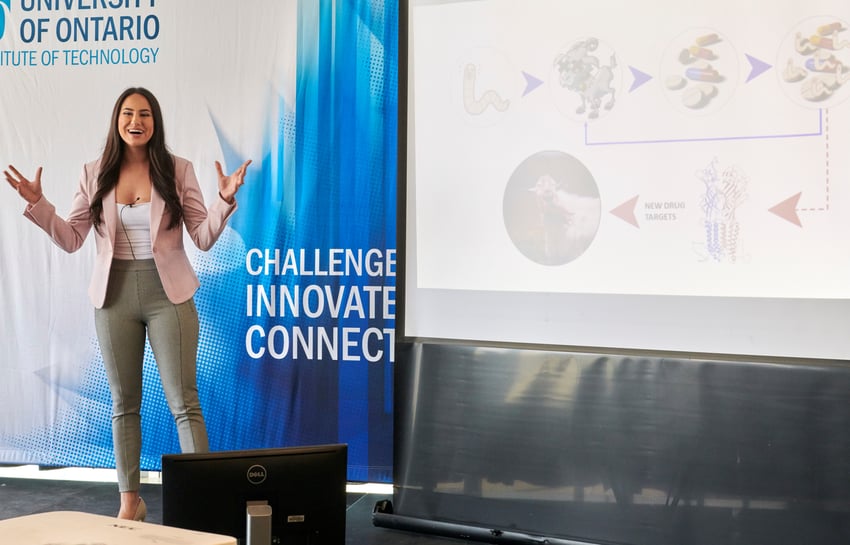 Runner-up
Elysabeth Reavell-Roy (Applied Bioscience PhD candidate) earned the runner-up spot with her presentation about Biofuel Production: Small Changes, Big Impact.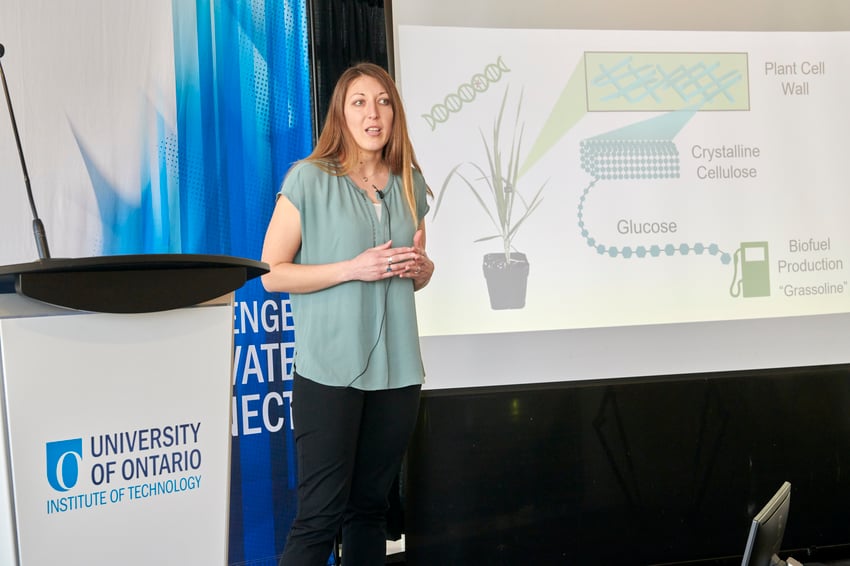 People's Choice winner
Nadia Laschuk (Materials Science PhD candidate) explored how Chemistry is in Fashion.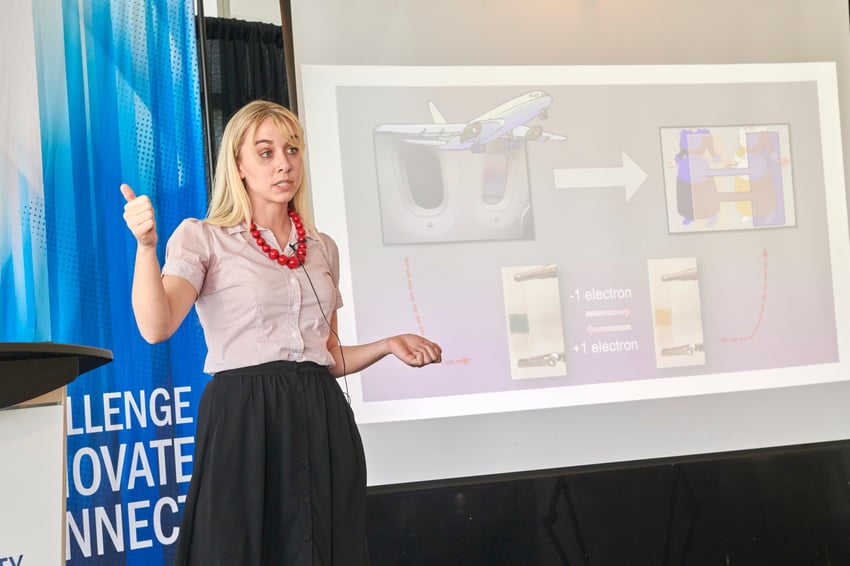 ---
Watch the rest of the finalists' presentations on our 3MT® website.
Interested in learning more about our graduate programs? Download our graduate studies viewbook!