Applying to university is a huge step—one worthy of celebration! However, the relief of having hit submit often fades quickly due to all the questions about what comes next. When will I find out if I am accepted? If I get accepted, what happens next? The questions can be endless, and as an international student, there are additional considerations such as travel and documentation. Fortunately, we're here to help you figure out what happens after you apply:
1. Documentation prep

While you wait for your acceptance letter, you can get your documents ready, so all you have to do is submit them once you receive your letter. Depending on where you're from, you may require an electronic travel authorization (eTA) or temporary resident visa (TRV) and a study permit. To find out if you need a TRV or eTA to enter Canada, visit the Immigration, Refugees and Citizenship Canada website.
2. Research your potential new home
Canada is a beautiful climate that can surprise you at any time. Thirty centimetres of snow can happen in a flash, and hail in April is not as rare as you may think. Our summers can barrel through ahead of time and disappear just as quickly.

With that said, the temperatures are often really nice. But it can be an adjustment if you're new to winter storms. Researching your future home can help prepare you for the various weather conditions you'll encounter as a Ridgeback.
3. Register for Orientation
By the time International Orientation rolls around, you'll have received your letter(s). So, if you received a conditional, firm or alternative offer letter, you can register to attend orientation! Attending has so many perks—beyond getting to meet our beloved Hunter the Ridgeback.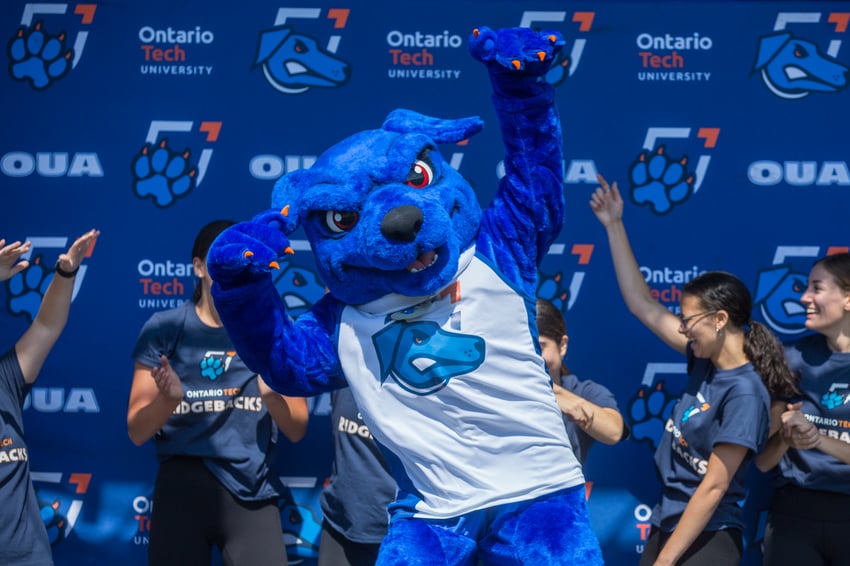 The benefits of participating include:
Getting a sneak peek at your future home.
Identifying what support services are available to you.
Learning how to make the most of your university experience.
Meeting other new students and hearing from upper-year students about their experiences.
Seeing where some of your classes are and finding some great study spots.
Be sure to clear your calendar for Thursday, August 31!
4. Register for the New Arrival Support Program
Moving to a new country, beginning university and managing life responsibilities can be a lot to balance at the same time. If you find yourself stressing about how to handle it all, know you're not alone! Fortunately, our New Arrival Support Program is designed to help with this new journey.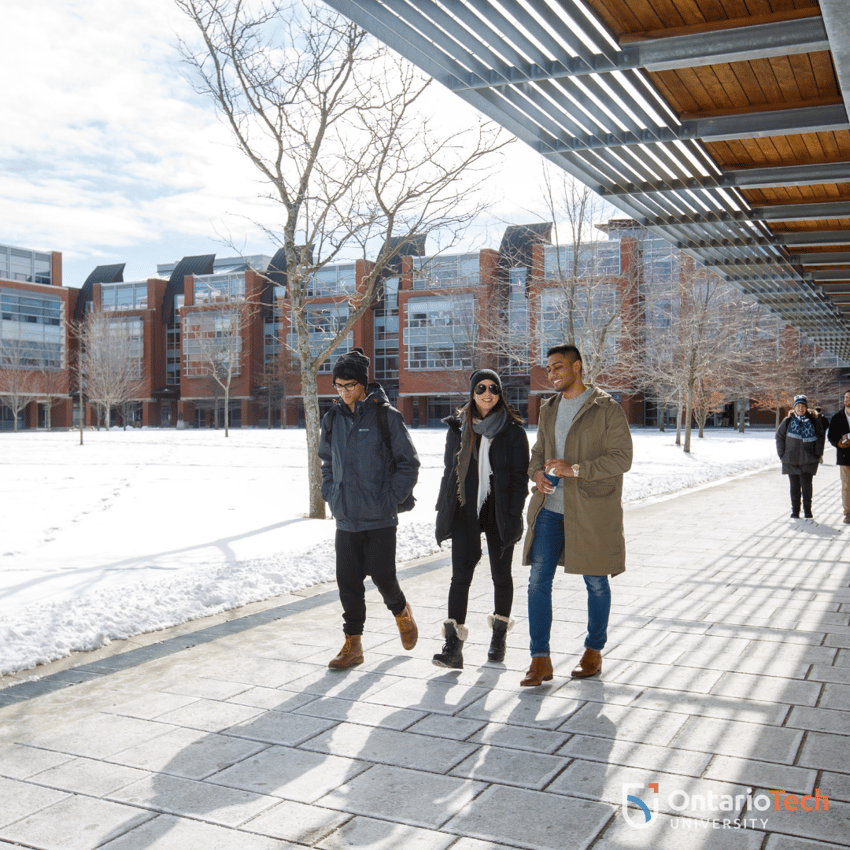 Our International Student Leaders will provide you with personalized support from Monday, August 7, to Saturday, September 30, to help with this transition. We're here to help you with campus tours, local bus tours, opening bank accounts and so much more!
Be sure to arrive in Canada before August 31 to attend these events and get to know your new home!
5. Attend webinars
We host several webinars throughout the year. If you're looking for information and need help figuring out where to start, attending (or watching a recording of) one of our webinars is a great place—you can learn valuable information and ask questions.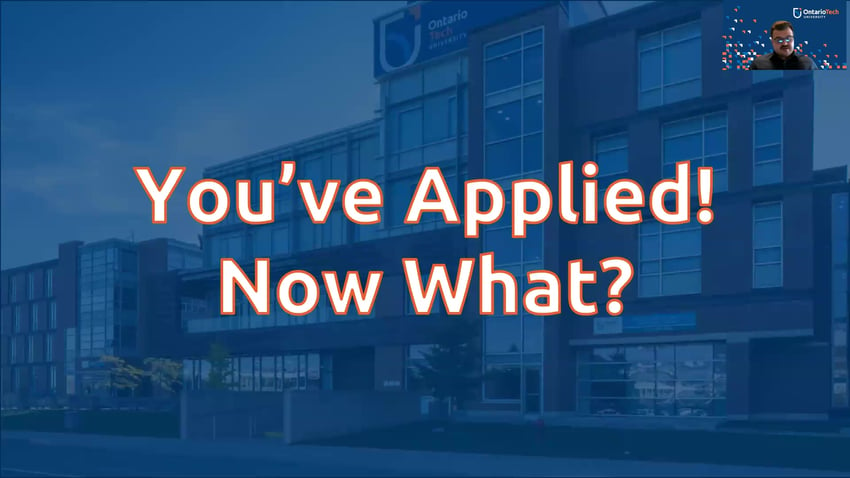 We cover various topics, have webinars designed for international students and are very eager to meet you!
Applying to university is the first stepping stone in a long, fulfilling higher education journey. Be proud of yourself for all your accomplishments so far, and get excited about everything you will achieve as a Ridgeback. If you ever have questions, don't hesitate to connect with us!
Want to learn more about student support at Ontario Tech?