College was great. I met my husband and made strong friendships. I had engaging teachers and gained a lot of practical experience that I apply to my career and life to this day.
So why go back to school all these years later?
My decision to go back to school was a combination of factors. I have career objectives that a degree will help me achieve, and I wanted to develop new skills and sharpen my current ones. Also, I really like learning new things.
Mostly, I believe that you make your own opportunities in life. I want to set an example for my young son. I want to show him that you can do anything you set your mind to and that you're never too old, too tired or too busy to do it.
There are many reasons why someone might return to college or university. It could be for a change in career, to gain new skills, or purely for pleasure. Regardless, being out of an academic environment for a number of years can make you feel like you've been away for an eternity when faced with the prospect of going back.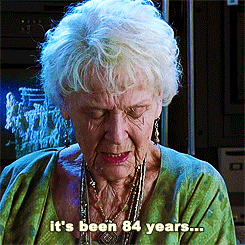 Going back to school was a big adjustment for me. I have a full-time job, so I have to fit my classes in on a part-time basis. I was nervous about how well I would do and I was a little self-conscious about the age gap between myself and most of the other students on campus.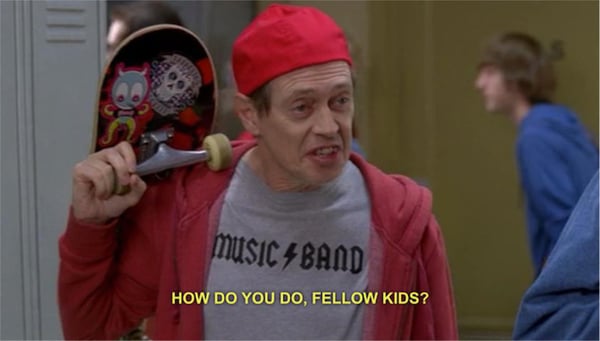 While waiting outside of the lecture hall on my first day of my first class, a fellow student started asking me questions about the course curriculum. I soon realized that they thought I was the professor. At the start of the lecture, our real professor made a humorous reference to Ferris Bueller's Day Off. I was the only one who laughed. Finally, while handwriting notes in my notebook, the girl beside me sympathetically asked if my laptop was broken. It wasn't.
Despite these entertaining anecdotes (you laughed … right?) I'm going to provide you with some pretty compelling arguments for why you should go back to school too.
You learn (obvious, but hear me out)
Being active in academia keeps you sharp. I find that being a student helps me learn faster and makes me more efficient in other areas of my life. Going through the process of earning a degree allows you to delve into a wide variety of subjects. Additionally, you develop skills in writing, articulation, research and group discussions and collaboration. Going back to school is a fantastic way to keep your brain sharp and develop hard and soft skills.
You develop critical thinking skills
I believe that one of the single, most valuable skills you develop in university is the ability to think critically. By far one the things I've enjoyed most about university is the conversations I've had in my classes. The opportunity to openly discuss topics that range from theories, ethical dilemmas and socio-economic issues, has added so much value to the way I see the world. I find myself applying a wider lens to just about everything I encounter in my life. Critical thinking keeps you humbled, empathetic, open-minded and not easily manipulated.
You are part of an inclusive and progressive environment
It shouldn't come as a surprise when I say that the world is not always like this. Not everyone you meet is like this. Some workplaces and professions aren't like this. As a student, you are immersed in an environment that encourages considerate thought, constructive debate and respect for one another. This can sometimes be taken for granted.
The values you learn and the character you develop through your pursuit of a post-secondary education will give you the foundation to better navigate the world outside of the campus walls. Going back to school later in life can help remind you of these values and give you the confidence to demand better out of yourself and your opportunities.
Knowledge is power
No matter what happens in life, nobody can take your education away from you. Investing in yourself by going back to school, no matter the reason, is a beautiful thing.
Knowledge is valuable and your education an asset. The more you learn the more opportunities you create for yourself. A good education is the ace up your sleeve that will help you build the life you want for yourself.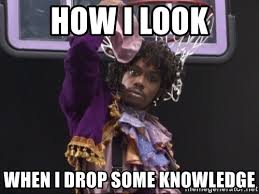 Potential job prospects
Perhaps the most beneficial reason to go back to school is to help keep you in the running for coveted potential jobs. Updating your skill set, learning valuable new information, and igniting new passions will open doors to job opportunities and career fields that may otherwise seem closed without the proper credentials.
Additionally, the connections you can make at your school through faculty, student services and co-op placements can further help you get your foot in the door.
Keeping up with the times
In a recent stand-up special, comedian Iliza Shlesinger referred to herself as an "elder millennial," which is something I can certainly relate to. An elder millennial is someone who was born at the cut-off of Generation X. A millennial who was born before the Internet existed. A millennial who is likely a bit confused by Snapchat. A millennial who is me. Typically, I don't subscribe to generational stereotypes, but I really relate to the Snapchat thing so I'm going to run with this one for a moment.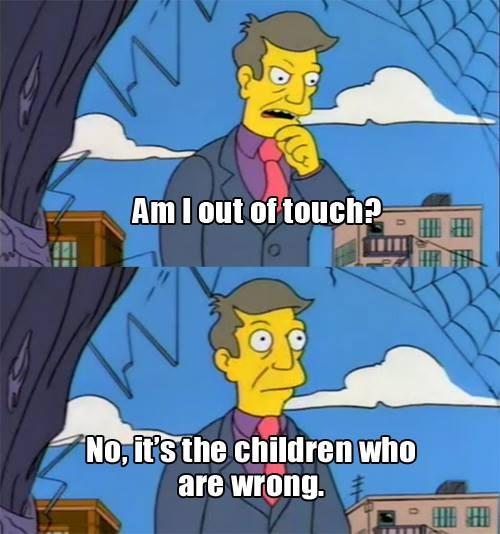 I think push-back or negative attitudes to new ideas and technologies are sometimes due to a lack of understanding. When people are faced with something they don't understand they can fail to adapt if they don't remain open-minded.
When you step outside of a learning environment it can sometimes be easy to become out of touch with innovation. I held different opinions about a lot of current technologies prior to starting university. Coming back into a learning environment can help foster an understanding of how the world is changing, and this knowledge gives you a great opportunity to figure out where you might fit within it.
So there you have it. I hope I've effectively communicated some of the many benefits to going back to school. Perhaps I've even inspired you to finally go for it. It's definitely not an easy task, especially if you are juggling a career and a family like I am, but I promise you it's worth it. Don't just take my word for it, go and see for yourself.
Want to learn more about the programs offered at our university? Download our viewbook to learn more about the benefits of our programs.