It teaches you to think ahead of the curve
When you are entering the profession of teaching, you want to know you are getting a current and well-developed education. The classroom has changed quite a bit over the past 10 years, and I can say firsthand that I am amazed at what kids are doing in the schools today.
Thankfully, the university is preparing tomorrow's educators to think with the future in mind. We start by breaking down this idea of being the 'teacher', the sole bearer of all knowledge and director and composer of information. Educating is about understanding and using your unique ability to captivate and motivate students and promote them to learn through doing and by teaching one another. Throughout the degree, you receive vast information and preparation to work with learners of all abilities, as well as an extensive education in mental health. You receive new opportunities every month to partake in professional development seminars, such as First Aid, CPR and Crisis Prevention Intervention training, as well as environmental studies and school board initiatives.
When the curve gets steeper, which it will, you'll know you have a good foundation and can progress through the hurdles that are in front of us each day in the classroom.
It's innovative and practical
To innovate, or not to innovate: That is the question… I speak with a lot of the students at the Faculty of Education, and I think everyone is a little taken back when inquiring about coming to our university at first. They see "technology" in the name and immediately become nervous and overwhelmed. Take it from someone who has helped hundreds of individuals through numerous digital device introductions, it is NOT as hard or complicated as you think.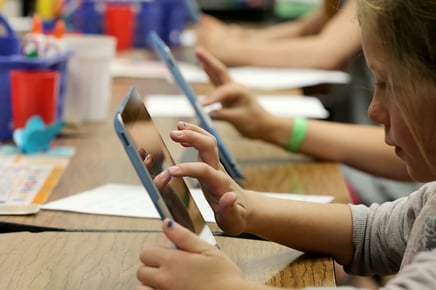 Like anything you do, the first time it's difficult and not easy, but as you practice it starts to become second nature. You will see lots of new things at the university and come to understand how to make sense of it and connect it to pedagogy. You get all the concrete information you need to build your own 3D objects and understand how to use the software and hardware in the classroom with students. From building coding lessons to digital portfolios or social media blog pages, educator websites and general 'maker' devices, you are set up to run a realistic and cutting-edge classroom. How can you possibly preach what you can't even understand, let alone having never practiced with before?
The university will give you the ability to understand so many areas of the classroom, with hands-on experience with the likes of robotics, coding, LEGO, music and dance, as well as First Nations, Metis and Inuit studies. You come to see the value in STEAM (Science, Technology, Engineering, Art and Math) education, and learn to integrate it throughout the Social Studies, History and Geography curriculums.
It's flexible and employable
Coming from a father of three, when I say something or someone is flexible or accommodating, I can promise you that it comes with some credibility. The highly accomplished professors at the Faculty of Education allow for life to happen and understand that we are volunteering, working and in many cases raising a family also. I am one of many teacher candidates who is working on my degree, while tutoring, working, balancing a mortgage and running to numerous activities each week for my own kids. The days are busy, but thankfully your academic schedule does have some flexibility and can be balanced and managed. The idea of having a completely online semester (third semester), allows for more time to be spent at home and can be tailored to fit an entire day worth of commitments.
I honestly believe that the program itself is one of the best in Ontario, regarding a well structured full-time practicum experience. You are prepared and installed in the classroom as an educator, with the expectation to develop full units and be a part of the testing, marking and assessment of a class to call your own. The university's practicum office is top notch, as they work to place you in a school board of your choice. You have all the say on your grade choice, division and school, and no work is required from you during this process.

Valuable networking opportunities, lunch and learns, workshops and seminars are all offered free, on a weekly basis at the faculty. The boards within and surrounding the Durham Region understand the value of the education being taught in Oshawa. Many of the professors you learn from are working with various boards or have actual networks or classroom connections to provide you with real insight into the profession. I know that you receive an education at Ontario Tech University that makes you employable within the evolving profession of twenty-first century education.
Don't wait, make the right choice and inquire about coming to our university, one of the fastest growing universities in Ontario.