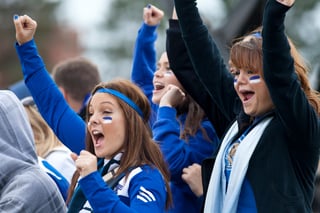 Choosing the right university to go to can be a daunting decision, especially taking into consideration everything that goes into a university education outside of homework and classes. From extracurriculars and student life to the diverse athletic options, opportunities to become involved may be a bit overwhelming
But, fear not! I've done some research for you on Ontario Tech University's diverse and dynamic athletic program and spoken to current athletes, alumni and staff from the athletic department to see why becoming involved in sports at Ontario Tech University is so important for an undergraduate experience.
The ever-expanding Ontario Tech University Ridgebacks programs offer students the choice between the following sports: curling, hockey, tennis, soccer, rowing, golf, dance and women's lacrosse. For students looking to stand out, a new Ridgebacks team member is chosen weekly and showcased on the website, highlighting someone who performed exceptionally the week before.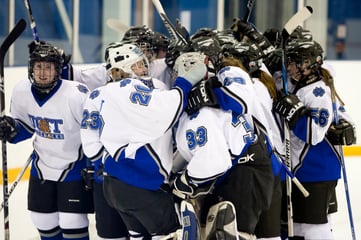 Ontario Tech University's athletic department also strives to create a community that is focused both on sports and academics, as staff emphasize the importance of doing well both in the classroom and with their team.
"The Ontario Tech University Ridgeback family is built around the simple philosophy of successfully combining athletics and academics in a first-class environment," explains Manager of Athletics, Scott Barker. "This philosophy begins with our committed Athletic Department staff, our always supportive faculty and, of course, our top-rated Varsity Coaching staff."
Ridgebacks are also offered academic help through the Student Learning Centre (SLC), as all athletes are held to strict academic standards to allow them to continue representing the school.
Having the honour of representing your university at Ontario University Athletic (OUA) competitions are a happy memory for alumni, and an amazing opportunity for new athletes to look forward to.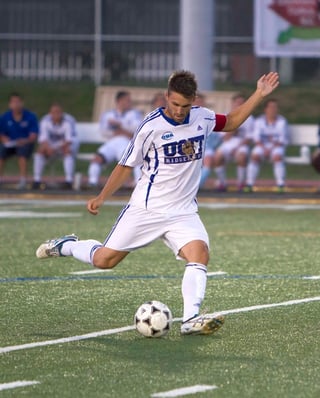 "I was proud to be among the select few at Ontario Tech University to be chosen to be on a Ridgebacks team," explains alumni rower Christie Atwood. "The sports community is such a close-knit one at Ontario Tech University and being able to say that you competed at a university level is huge, and something to be proud of."

Not only does Ontario Tech University sports offer student-athletes an intimate, academic based program; it also offers student-athletes a unique experience they may not experience elsewhere.

"Being a part of a Ridgebacks team definitely made my undergraduate experience better than it ever could have been without it. I had to manage my time a lot differently than students who didn't play a varsity sport, so I structured my time very efficiently," says alumni hockey player Sarah Worthington. "I also loved our facilities, they were second to none and we were treated very well in terms of equipment provided, as well as physical and mental support from faculty and staff."

"Ontario Tech University's innovative sports programs are designed to meet your interests and career aspirations," Barker says about the Ridgebacks. "That combined with the athletics experience, friendships and life skills you will obtain as a student-athlete will prepare you for nothing but success when you graduate."