Deciding where you want to attend post-secondary school can be overwhelming. Not only are there a vast amount of schools to choose from, you also need to think about programs they offer, their culture and location.
A good place to start is researching schools online based on your interests. Check out university websites to learn more about available programs you might be interested in. Look for their student union websites to learn about getting involved with campus clubs and organizations. Find their blogs to get an idea of student life.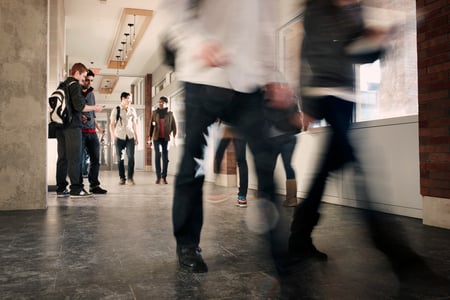 After you've narrowed down your schools of interest (or not!), it's time to start talking to real people.
Did you know that many universities will do school visits? It's true! We want to get to know our future students as much as you want to learn about us.
Our recruiters visit schools across Ontario to help answer your questions and share in your excitement.
We also have our recruiters travel overseas to share information about our campus and culture with students all around the world.
In addition to visiting schools, universities gather once a year at the Ontario Universities' Fair (OUF). This year the fair will be running from September 28 to 30 at the Metro Toronto Convention Centre. Keep an eye on Student Speak later this month for more information on this event.
If you're unable to make OUF, think about attending the University Information Program (UIP). This fair-style event makes its way across Ontario to help students learn more about the province's 21 universities. Download the UIP schedule to find out when our university will be visiting near you.
No matter which method you choose, we look forward to meeting you!
Want to discover more about our programs and faculties? Download our viewbook today!