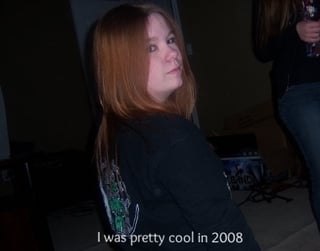 When I graduated high school in 2008, I was your typical overachiever, excited about the prospect of going out into the world and starting my journey towards a successful career. I had a five-year plan, I had a goal, I was ready to get my degree and get a job and be successful. That's how the story goes, right? That's what everyone told us to do.
Yet when I started my first year I was struck by the realization that I didn't actually know what I wanted. I was studying at an Ontario university other than Ontario Tech University at the time and I was panicking. Like any typical overachiever, not knowing what I wanted to do was not a feeling I was familiar with. The doubt and fear paralyzed me and the anxiety that gripped me when I made the decision to leave the university I was at made me feel like a failure. Looking back now, I know that my story was not uncommon – but at the time I thought I was the only person on earth who felt like that.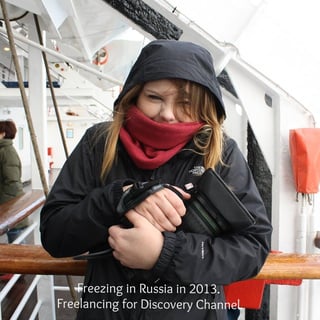 Fast forward to 2014. I had tried university and, in my mind, failed. In the meantime, I completed a diploma at a local college in photography, something I had enjoyed for my whole life. I freelanced for a bit and travelled around the world, but I ultimately knew that I was not cut out for the freelancing world, and the chances of being employed full-time somewhere was a pipe dream. Once again, I was lost. I did not know what to do.
Going back to university was a thought that crossed my mind more than a few times. I loved college, and enjoyed my time there, but I knew that I wanted a degree. I couldn't get the thought out of my mind.
It's funny, when you're 17 and thinking about going to university it's not generally something you question because it's such a normal thing. It's the path you're expected to take by parents, teachers, employers and the rest of society. But when I was applying I had never asked myself why I wanted a degree. If I had asked myself in 2008 things might have ended up very different. But one day I asked myself the question I had never asked before.
Why do you want a university degree?
It hit me then that I wanted a degree because I wanted choice. I wanted the most opportunities my education could afford me, and while my college education was great, it was not giving me the opportunities I wanted. I wanted to be able to make the choice between jobs, I wanted the flexibility to move between career paths and ultimately, I wanted the best for myself. Everyone's journey is different, and that's OK – but my journey, I knew, had to begin with a university degree.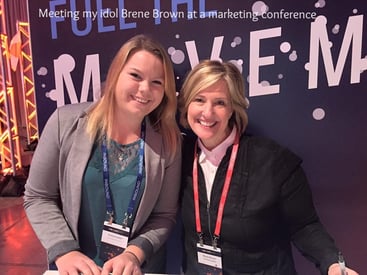 So I did my research and applied to Ontario Tech University. I knew I wanted a small school where I would matter. It had to be close to home to save money. I had chosen to go into communications because I felt it met perfectly with my previous experiences and I loved to write. I also liked the idea of completing that program at a tech-centric university, I wanted my degree to give me an edge against others graduating across the country.
Now it's 2017 (duh). I'm less than a semester away from graduation. And I love what I'm doing. I've been working in my field part-time since I started at Ontario Tech and I couldn't be happier with the path I chose. It was never easy. Celebrating my 26th birthday by writing a midterm is not exactly what I had imagined for myself… but I've managed to do everything I set out to do at the beginning. All those late night study sessions, every paper I wrote, or conversation with a professor meant more because I chose my path for myself, and I knew that my end goal of receiving my degree was my decision.
So, what would I tell my first-year self?
Don't be afraid to take your time
It may have taken me longer to get here – but I'm happy, and I'm on the path I know I should be on. That, to me, is all that matters. I know I worried so much about keeping up with all my friends, but now as I look back on my journey I couldn't be happier that I chose to take it slow. Education is not a race. Take a smaller course load to really get the most out of your classes, or to keep your mental health in check. Don't worry about what everyone else is doing.
Changing your mind does not equal failure.
What I didn't understand at the start of my post-secondary career was that doing something else does not mean you have failed. It's the opposite, actually. It means you're succeeding at making decisions for yourself as an adult. If you realize in your first year that you want to switch programs, you can. And the best part? Ontario Tech has academic advisors to help you do exactly that. I've said it before and I'll say it again, the advisors at Ontario Tech are beyond amazing, and they truly care about student success.
Ask for help when you need it.
Never be afraid of asking for help if you are struggling. Whether it be in a class that you don't understand, or the day you break down for no reason. Life is stressful, school can be overwhelming, and transitioning from a teenager to an adult is no fun. But – you aren't alone. Taking care of your mental health is absolutely imperative to your success in every aspect of your life. Anxiety and depression are two of my least favourite things. But they happened to me, and I more or less coped with them the wrong way. Now I make sure to take care of my mental health like I take care of my physical health, and it has made me a much better student (and friend, partner, daughter, and employee!).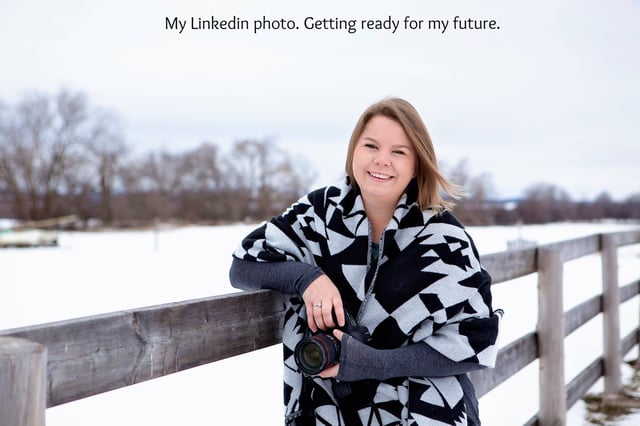 ---
Being only a few months from graduation, I am so glad I decided to go back to school. It's not an easy decision for anyone to return to post-secondary education, and it's a tough decision when you're 17 or 18, too. Hopefully these three things I have learned will help you on your post-secondary journey and allow you to make the best out of your time at Ontario Tech.