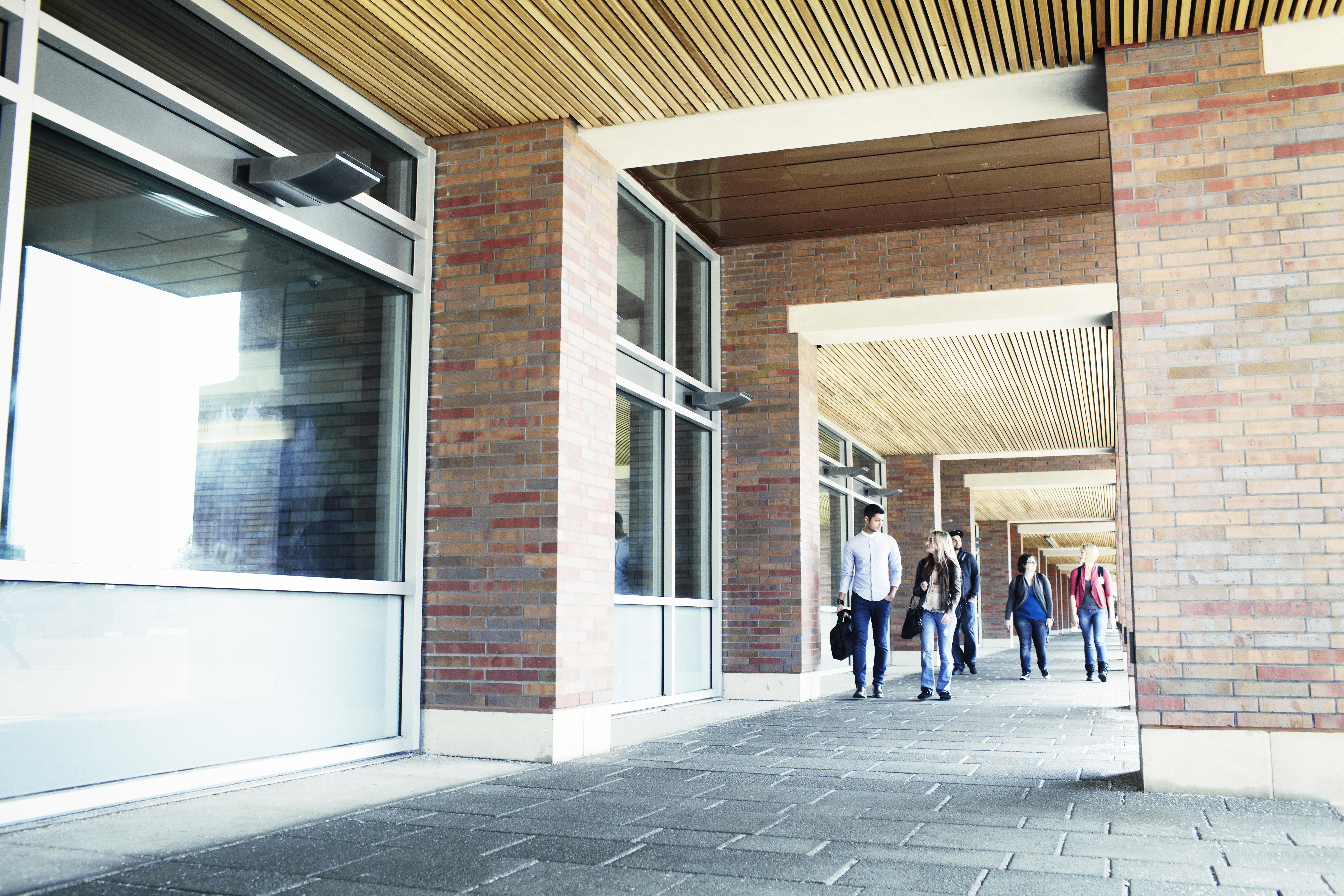 Hello everyone interested in all things Ontario Tech University! Starting today, this space will play host to Student Speak – the official Ontario Tech University blog – where students will share valuable information about Ontario Tech academics, student life, cuisine, culture, and innovation. We will give you stories, study tips, advice on where to find great food, information on the coolest parts of Ontario Tech 's campus and many other interesting things while letting you into our personal thoughts and insights at the same time. As Student Speak's General Editor, I would like to welcome you and thank you for being among our earliest readers!
Let's quickly outline the different sections of Student Speak!
Student life
This section will display the everyday lives of students attending Ontario Tech , with a special focus on events happening on and around campus, such as Campusfest and Pangaea. Our Student Life contributors are Kai Ajayi and Christopher Mangaser.
Local cuisine
This section will present everyone with a glimpse of the variety and quality of Oshawa's food establishments, and will also help current students find places to eat while they attend the university. Our Local Cuisine contributor is Dan Wells.
Innovation
This will focus on ground-breaking activity happening at Ontario Tech . From cutting-edge research to mind-blowing labs, this section will cover many forward-thinking and unique things about Ontario Tech . Our Innovation contributor is Dimitri Tsalavoutas.
University advice
Student Speak will supply new and prospective students with tips on how they can succeed at Ontario Tech , or in university more generally. Consider this section an indispensable resource for answering your university-related questions! Our University Advice contributor is Candice Krull.
Recruitment
Here the experiences of Ontario Tech 's Recruitment Team as they visit various high schools to speak about our university will be documented. They will also post answers to the questions they frequently receive from high school students. Our Recruitment contributors are Amber Vibert, Sarah Worthington and Laetitia Ndondo.
Local culture
Local culture outlines the goings-on of Oshawa's cultural scenes and will help sketch a picture of the local context that Ontario Tech operates within, including highlights of events and places outside of the university. Our Local Culture contributor is Shelly Kowalski.
Academics
Finally, our section will illustrate the vitality of academics to Ontario Tech 's existence and will help students tackle the academic-related issues they face. We will also be posting monthly bios of famous academics whose work influenced the material we learn at Ontario Tech today. Our Academic contributor is yours truly, Michael Lisinski.
Over the next couple of days, we'll be posting our first entries! By the end of this month, we'll have seen posts from all of our contributors.
We hope that you continue to check in and read our entries throughout the year! And if reading these blogs happens to inspire you to start a blog of your own, come back to this post for a bonus list of steps to follow when writing a research-based blog entry. This particular timeline is written for the casual blogger, but you can always condense it if you're feeling especially industrious!
1. Perform your research
Around two to four weeks before you publish your blog, start doing research. If you're unsure of what to write, try searching the Internet for material, or ask friends if they know a good story to write about. Then gather as much data about your chosen issue as you can. You don't need to worry about writing your post right now – it is only important to focus on learning as much about your subject as possible.
2. Write an initial draft
One week before you publish your post, spend one or two days drafting it up. Focus mainly on organizing your data into coherent points and figuring out how your story will be presented.
3. Check your flow
Approximately five days before you publish your post, refine it into a well-written and stylistically polished story. Ask yourself if you can rephrase any part of what you've written in order to improve the flow of your sentences.
4. Edit spelling and grammar
Approximately three days before you publish your post, edit your story in order to catch any spelling or grammatical errors that you may have missed.
---
And wow, that's already it for Student Speak's first ever post! See you again soon!
Michael Lisinski,
General Editor