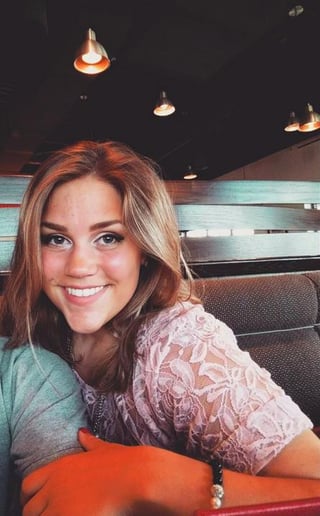 "To be honest, when grade 12 came around I had no idea what I wanted to do with my life. In fact, I only decided on what I may want to go into as of this summer! So with that being said, it was certainly daunting when deciding what program I would enjoy in university or college. I knew I wanted to go to university, because I wanted a better chance at a high-paying job and I wanted to set myself up with the opportunity to further my education, if that's what I later wanted to do.
Right now I am in the process of applying for Masters of Social Work programs within the GTA so I can gain enough educational and practical experience to be qualified as a clinical social worker and be registered with the School of Social Workers in Ontario.
My passion is helping people. I find value in friendships, and my relationships with people tend to last a long time. To quote Kim Possible, 'Call me, beep me, if you need to reach me.' I try to always be there for my friends, and even acquaintances, and I find that this support is often reciprocated from those I help. This, in turn, is advantageous to me. I've fallen in love with the connection between students at Ontario Tech University's Downtown Campus Location, as we all have a 'we're in this together' vibe. I've been able to easily make friends within my faculty, and these people have had my back and supported me from the get go, and I've done the same for them. Watching my friends, who I have had a role in supporting, succeed and thrive around me makes me feel so happy and accomplished."
Erika Gilbert, Fourth Year
Forensic Psychology with a minor in Criminology and Justice