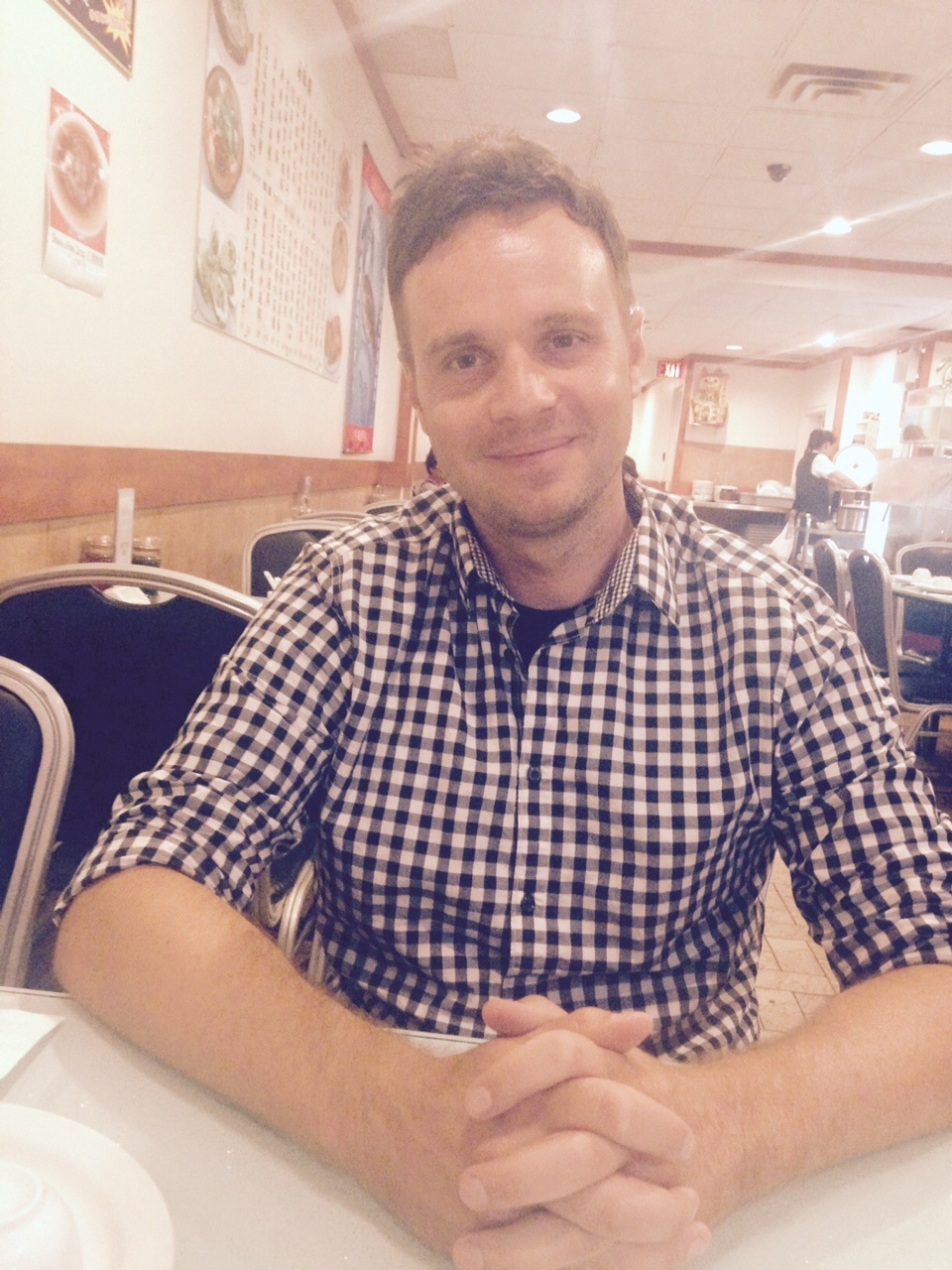 "Ontario Tech University's Communication and Digital Media Studies (CDMS) program offers a boutique educational experience that allows me to get to know my students on a first name basis and by personality. This is quite unique in a time when more and more universities are super-sizing their offerings and treating students like a mass of standardized consumers."
Dr. Tanner Mirrlees is an associate professor in the Communication and Digital Media Studies program here at Ontario Tech University, with a central focus on the economics and ideology of entertainment media.
Dr. Mirrlees spent some time teaching at Ryerson University before leaving to pursue a career at Ontario Tech University.
"I had an amazing experience while working in Ryerson University's Department of Politics and Public Administration, as much of my research and teaching focuses on communications politics and policy. But I feel most 'at home' in a Communication and Media Studies program. So when the Ontario Tech University job was posted, I went for it and got it. I am delighted to now be part of Ontario Tech University's forward-leaning and fast-growing CDMS program, especially as program director."

Dr. Mirrlees earned his BA and MA at the University of Guelph, and in 2008 earned a PhD in Communication and Culture from York University and Ryerson University's joint program, receiving a Governor General Award for having the highest distinction in graduate scholarship for the Doctoral degree.
There is no doubt that the CDMS program has immense privilege to be guided by an acclaimed scholar and hard worker like Dr. Mirrlees, and every student who has the opportunity to take a course with him should consider themselves lucky. Not only does Dr. Mirrlees have an impressive resume and work ethic, the dedication to his work and students is what makes him truly inspiring.
"I love each and every part of my job! Pushing myself to learn something new every day about topics and issues I care deeply about; communicating what I learn and why it matters to a plurality of publics through spoken, written and digital forms; having meaningful dialogue about the world with my supportive and brilliant colleagues; teaching exciting and relevant courses to students and learning from them. All of this makes me love my job. I feel incredibly privileged to be a professor, and it is not 'just a job,' it is my life."
Dr. Mirrlees is a first generation university student, he was the first in his family to pursue post-secondary education and can easily identify with the cultural and intellectual shock most first-year students experience when entering their post-secondary education. However, through perseverance, hard work and dedication it became easier and more enjoyable for him.
"By third year, I was up to speed with the kids that entered with more 'cultural capital' than I did, and I pushed myself to learn as much as I could. My university education was the best experience I've ever had; every course, professor, book and idea opened my mind to the bigness of the world beyond my small hometown."
University is a time to lose ourselves, find ourselves and carve a path for our futures. We meet new people, we learn new things and the opportunities and experiences are endless. Every individual faces obstacles, overcomes challenges and experiences life differently through this time but being exposed to everything that university has to offer can open up an entire world of information that we could never have accessed without it. Dr. Mirrlees' advice to students emphasizes the entire university experience, and is definitely worth taking.
"Be ready and willing to open your mind, work your mind and change your mind. Knowledge is power, especially in an age in which the power of the mind is what is driving the world's most important economic, political and cultural changes. Too often, high school students enter university thinking they already know everything, which makes them resistant to education and subsequently less able to realize their mind's potential, as citizens and as workers. I was kind of like that once upon a time, and it was a major barrier to my intellectual development. If I could go back in time and meet my first-year student self, I'd tell me to read everything assigned and more, formulate and ask questions, and practice writing every day. I'd also tell myself that professors are nothing like the stereotypes that Hollywood and news firms make of them, but are 99 per cent of the time kind and cool people who care about what they do and how students are doing."
Photo Credit: Scarfie K.