I've been at Ontario Tech University since the beginning. I was part of the first class that came to Ontario Tech University in fall 2003. Ontario Tech University was much different then - for example, the Polonsky Commons looked like this: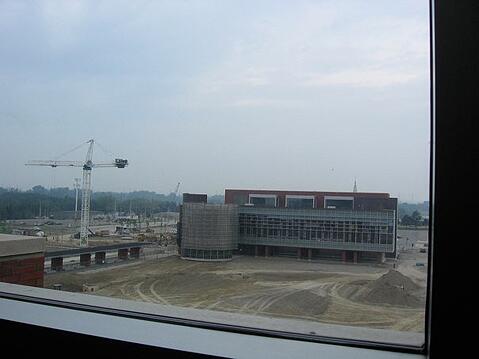 And while our campus has grown across two locations (and added some grass!) and our student body has surpassed 10,000 students, some things haven't changed. One of those is our commitment to research excellence.
During my time as a student and now in my job, I have had the opportunity to visit many labs and listen to our faculty members talk about some fascinating and ground-breaking studies. O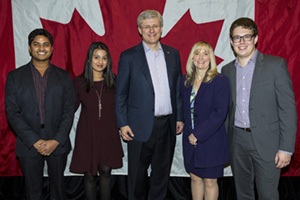 ne of the visits that stands out the most was chatting with Dr. Carolyn McGregor in her lab. Dr. McGregor is a Canada Research Chair and part of the Artemis project. Her research looks at patterns in the health data collected from premature babies and has made it possible for doctors to identify critical conditions hours before they would have been able to with traditional methods - meaning intervention and the saving of many little lives.
Dr. McGregor's work was recently highlighted by the Prime Minister himself with Stephen Harper applauding the research as "big data for little people."
Dr. McGregor's story also highlights the importance of finding something you're passionate about and using it in the motivation behind your studies and your work. You can learn more about her story and motivation in this video: