There's the old saying, "If I knew then what I know now…" and I can't think of anything that it applies to more than preparing for university. If we were to hop into a theoretical time machine and flash back to my grade 12 year, all you would find is endless hours of studying, stressing and worrying about the upcoming transition to post-secondary. Looking back now from my third year at Ontario Tech, I can say with confidence that if I knew then what I know now, I could've saved myself a lot of needless anxiety. Since it's too late to talk to 18-year-old Candice, I thought I would share some advice. The following tips come from a third year university student who was once that nervous wreck of a high school student, with no idea how to get ready to take on the university world.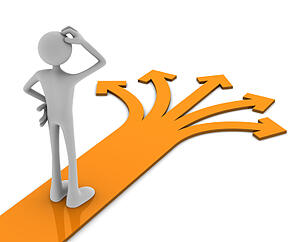 As high school draws to a close, there are many things a grade 12 student can do in the coming months to make their transition into university easier on themselves. Every student is different and therefore will handle heading off to university differently. However, it is very common to feel overwhelmed at even the thought of leaving high school. Often this means that it can seem like an insurmountable task, even in the months leading up to the end. How do you tackle the stream of emails from all your potential universities? Is there anything you need to be doing now? What about money? The list goes on and on. So let's start at the beginning.
Be conscious of important dates
Depending on the programs or schools you have applied to, there may be additional deadlines you need to consider. Make sure you are aware of the deadlines that apply to you specifically to avoid any issues farther down the road. It may be a little bit of extra work now, but your future self will thank you.
Getting your application in early
For Ontario high school students (OUAC 101's), this year's deadline to have your application submitted through the Ontario University Application Centre's site is January 14, 2015. If I leave you with one piece of advice, please let it be this: don't wait until the last day! We may not be in 2015 yet, but technical difficulties still happen! Don't leave it to the last minute only to have technical issues submitting your completed application. It can and has happened!
Waiting on those elusive acceptances
Once your application is complete, it becomes something of a waiting game. There are two important things to keep in mind during this waiting period:
1) Monitor your emails regularly! After you apply, you will receive a lot of correspondence from your potential universities via email. Make time to read through everything you get, even when it seems unimportant.
2) Don't overthink it! You will begin to hear friends and peers getting acceptances, maybe to the same programs you applied to. Don't stress! Some acceptances go out earlier than others. Focus on keeping your marks as strong as possible and wait for the offers to come to you.
Conditional offers
Be aware that the offers you receive will be conditional at this point. Depending on prerequisites, you will be offered acceptance under the assumption that you meet the conditions outlined in your offer. Be diligent in making sure you understand the conditions of your offer to ensure you keep your acceptance! Many universities allow students to apply for residence with a conditional offer, so check out your potential schools' websites.
Financial concerns
While it is too early in the year to apply for OSAP for the 2015-2016 academic year, this is a good time to consider your financial plan. Talk to your guidance counsellors, parents/guardians, friends and family to work on building your financial plan. Some universities have scholarship applications open at this time that you should look into. For example, Ontario Tech has three major entrance awards that require an additional application in order for students to be considered. The application deadline for these Ontario Tech scholarships is February 28, 2015.
Overall stress levels rising
The thought of starting a new phase of life can be very stressful. Add keeping a conditional offer, maintaining high marks and financial issues, and it can be a lot. Please do not be afraid to reach out for help. Personally, I remember the whole process seeming very daunting and confusing but being afraid to ask too many questions. Don't make that mistake. Ask questions, and ask them again if you need clarification. Reach out to older siblings, parents, friends or anyone who has already gone through this process. Despite what it may feel like, this is one of the most exciting times of your life. Hold onto that!