It wouldn't be too farfetched to say that all Canadians love some well-made traditional Greek food. Piping hot chicken souvlaki that melts in your mouth, warm olive-oiled rice and a crisp green salad topped with creamy feta cheese — there is nothing quite as satisfying!
Or maybe you're into a simple sauced up gyro on a pita stuffed with french fries that can be promptly delivered straight to your door. Whatever the case, a Greek fix is always a must and the Durham Region has no shortage of joints to choose from.
Looking for the best of the best in Greek cuisine within Durham Region? I'm going to narrow it down to the top five Greek restaurants you have to check out!
Milos Greek
Pickering, Ont.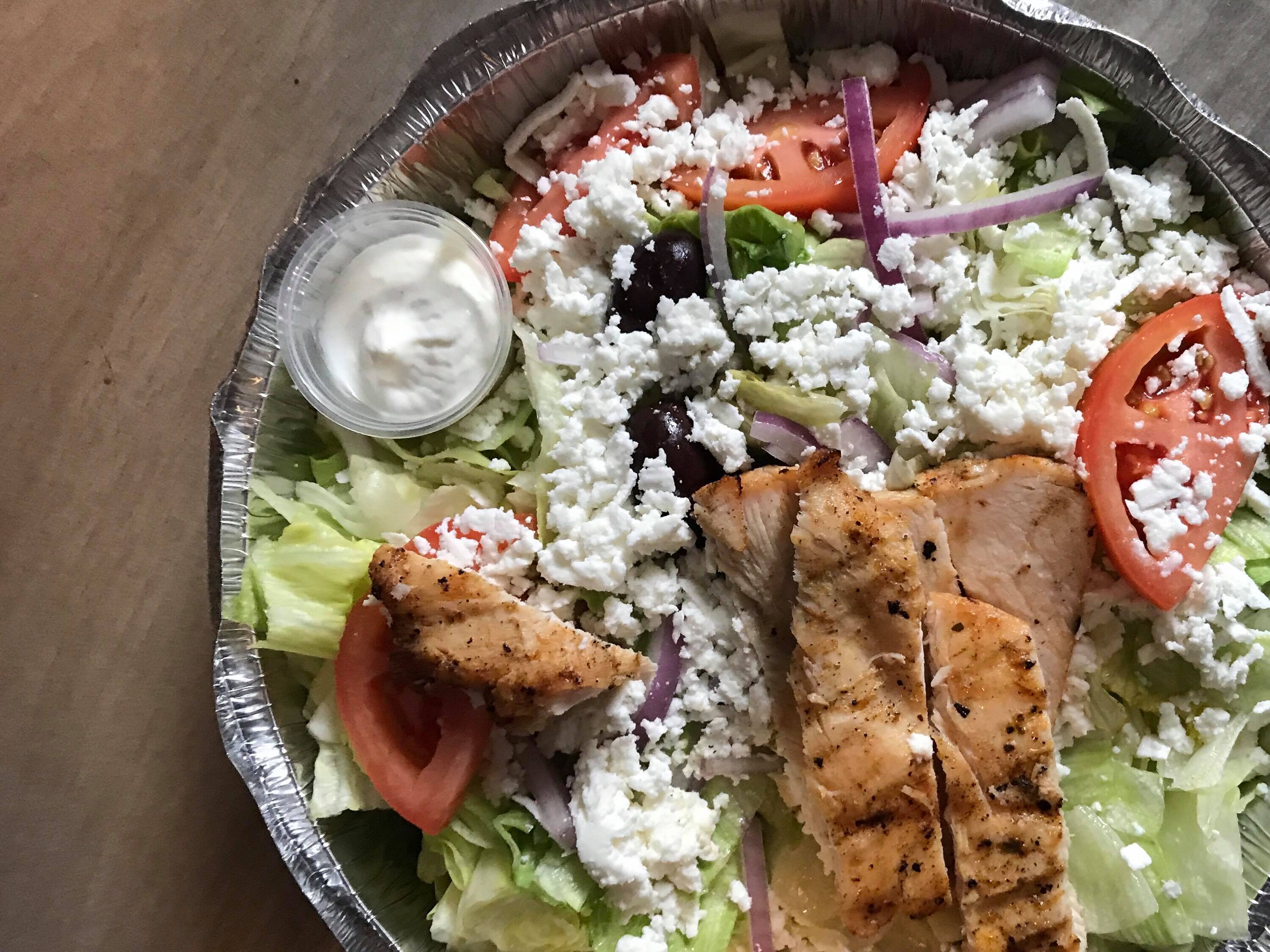 Milos Greek Restaurant was the first Greek restaurant I went to when I first moved to the Durham Region, and boy, does it still hold up today! Located on Kingston Road, just a few minutes walk from the Pickering Town Centre, Milos offers up an array of traditional Greek styled fixings.
Whether it's an authentic souvlaki dinner or the juicy Greek burger, Milos serves fantastic eats to match it's friendly environment.
My personal favourite is the chicken Greek salad and when I'm busy, I always take it to go! The greens are fresh and the meat is always tender.
Dining in truly makes Milos magical. For starters, I recommend getting the Saganaki Opa aka "The Flaming Cheese." The servers come to your table energetically with a tasty kefalograviera cheese engulfed in flames — you have to see it to believe it!
Greek Freak
Ajax, Ont.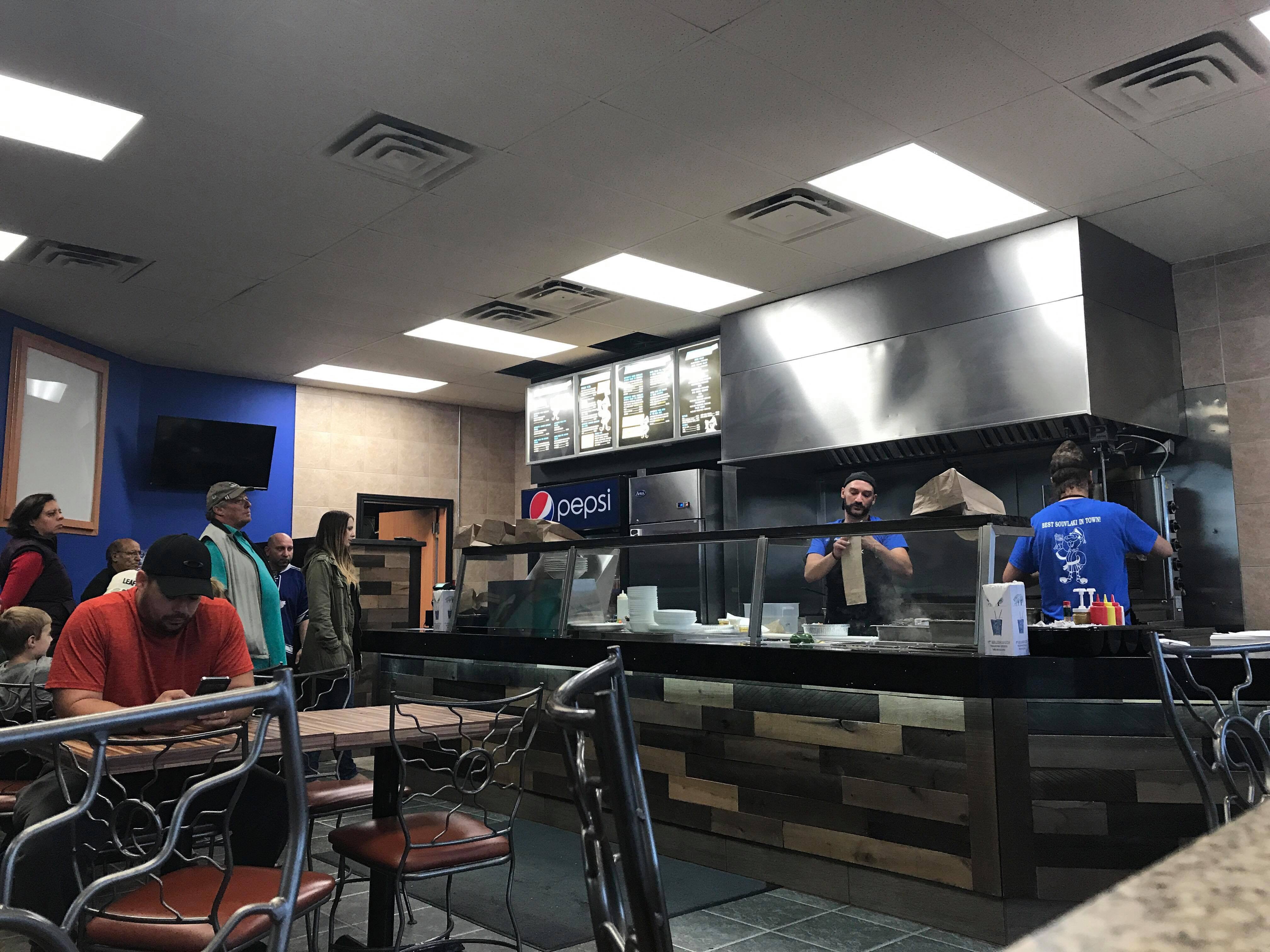 New to the Ajax is Greek Freak. Greek Freak is run by a friendly and energetic Greek family and that is evident in the restaurant atmosphere.
Located at the corner of Westney and Bayly, Greek Freak has more of a casual diner-like atmosphere. Don't let the laid back ambience fool you, this Greek restaurant is nothing short of amazing and that shows in the long lineups at dinner time.
If you want your food fast, try stopping by at off-peak times (i.e. not noon or 6 p.m.). Whether you brave the long wait times or catch them at off peak, there will be no disappointment with the fresh and authentic gyros or dinner plates they specialize in.
The best thing Greek Freak has going for them is there special tzatziki sauce. It is creamy, garlicky and will keep you coming back!
Osmow's
Ajax, Ont.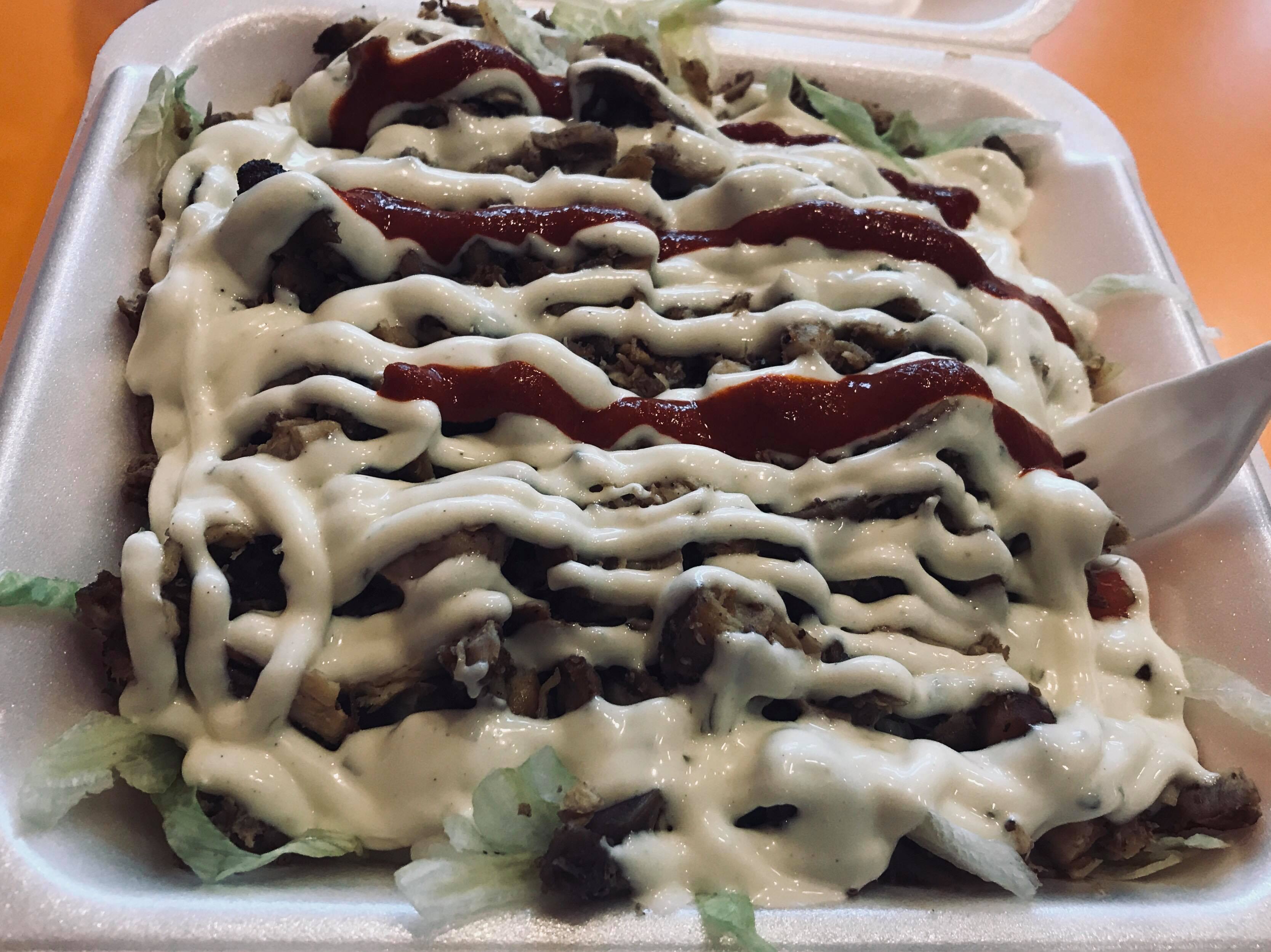 Sticking with Ajax, this GTA classic hit the the Durham Region by whirlwind.
Osmow's is a fast food Mediterranean restaurant that boasts a more modern vibe and has an array of dishes to choose from.
In Rossland and Harwood's new plaza, Osmow's continues to bring its legacy of heavy portions, lots of sauce and tons of grease to its loyal fan base.
I ordered the chicken salad and was expecting to get my health fix for the day. Turned out to be the opposite. The container was lined with a thin layer of chopped lettuce and piled with succulent chicken, creamy tzatziki and spicy sauce. Needless to say, there were no qualms on my end — but a nap was well needed afterwards!
Check out Osmow's for fast service, delicious ingredients and big portions.
Chef Tommy's Authentic Greek Cuisine
Oshawa, Ont.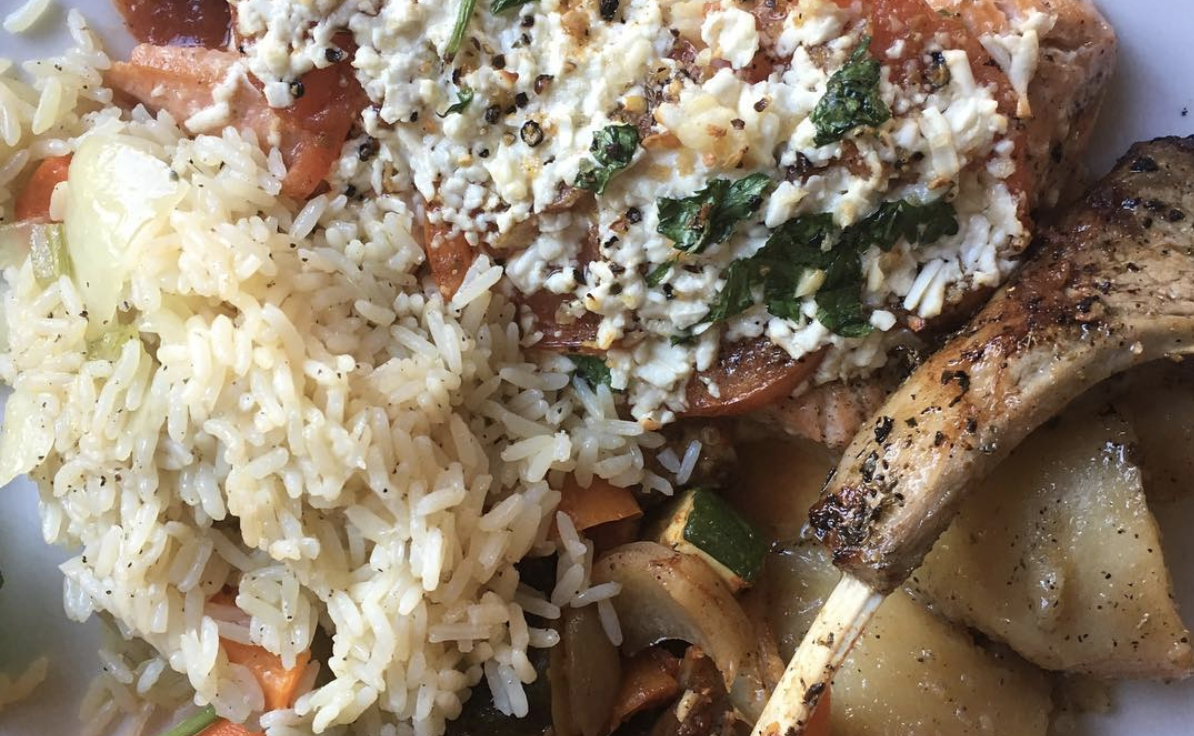 Chef Tommy's Authentic Greek Cuisine is your gold standard for a true Greek environment. You can find this restaurant at the corner of Simcoe and Taunton in Oshawa.
Whether it's the traditional Greek architecture or its menu filled with Mediterranean classics, Chef Tommy's is a Durham Region institution for the true tastings of Greece. From moussaka to fresh roasted lamb, Chef Tommy's does not kid around in giving the most authentic Greek offerings.
I recommend the salmon or lamb dinner. The lamb leaves gaminess at the door and is filled with juice and flavour. The salmon took me by complete surprise though — flaky, juicy and flavourful to every last bite.
Regardless of whether you're taking your mom, partner or classmate here, this place has to be on your Greek food bucket list.
Santorini Gyros
Oshawa, Ont.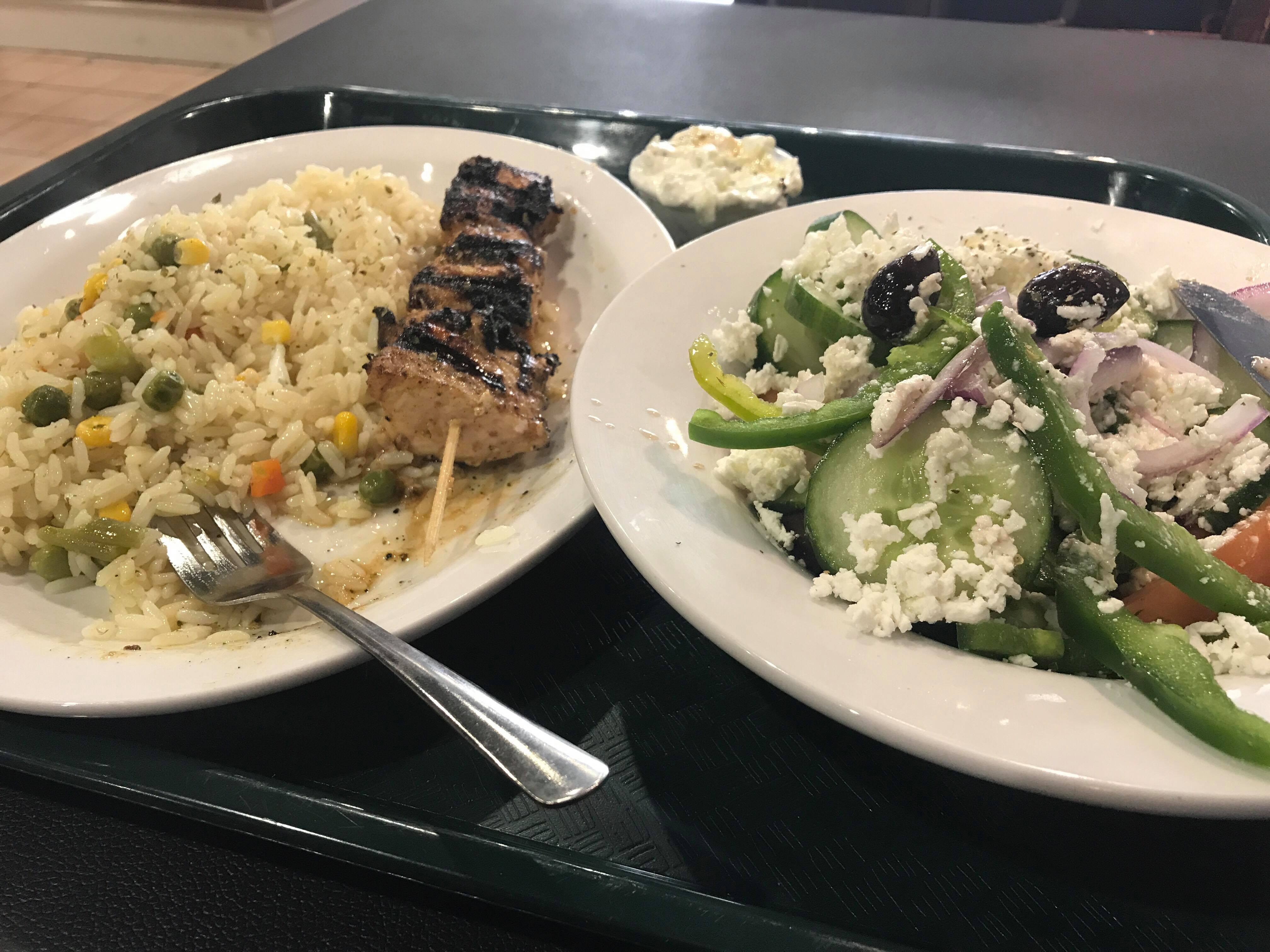 Freshness, friendliness and absolute satisfaction! My trip to Santorini Gyros in downtown Oshawa was nothing short of amazing.
This one will be a big hit with the students as it is within walking distance from our downtown location.
I opted for the chicken souvlaki plate and it was divine. The chicken was extremely juicy and the rice melt-in-your mouth soft.
What really threw me off was the freshness of the authentic Greek salad. All of the veggies were super crisp and the feta on top was ever-so-creamy.
The restaurant owner told me the gyros on a pita is there most popular item and I am already planning my next trip back to give it a try!
Have your own favourite Greek restaurant in Durham Region? Let us know in the comments!