Today I'll introduce you to some of the most useful and user-friendly apps that you, as a student, will admire – prepare to be amazed!
1. Dropbox
Dropbox has saved me more times than I can count! For those ten page essays that you want your friends to look over for you so you can get a second opinion, or for a place for you and your friends to put all your photos for everyone to see after that awesome afternoon spent apple picking, Dropbox has you covered.
You can even work with friends on a group project via a Dropbox paper allowing you to track changes, tasks you have to get done and to give feedback to each other all from your mobile device or laptop!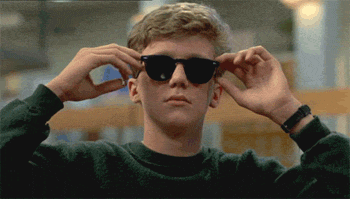 This is an app that has not only academic but social uses too—mind blown!


2. Spotify
Running on the track at the Campus Recreation and Wellness Centre to the same ten songs you ran to for the past month? I've got a solution for you: Spotify!
Introducing a music app that not only allows you to customize your own playlists and listen offline (for a free month trial period), but you can also browse other similar playlists categorized by the mood you are in or the task you are accomplishing.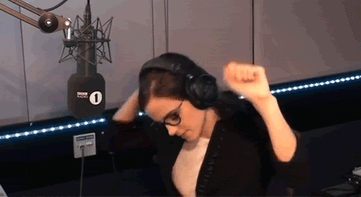 Looking for a workout playlist? Just search workout! Looking for some mellow tunes to get you in the zone for midterm cram season? Search 'acoustic' or 'study.' The possibilities are endless!
Of course, you could always do what I do and download dance playlists for those midnight study breaks.

3. Just Eat
You know those late night study sessions that require a certain type of food that isn't the traditional deliverable like pizza or Chinese food?
Do you ever wonder if there's a way to get another cuisine in the area without having to bus around in the onesie you are oh so cozy in? Well, there is!
Incoming knowledge here for you folks: the Just Eat app will save the day and your hungry tummy! Just Eat displays the local take out menus in your area and allows you to pay online or by cash.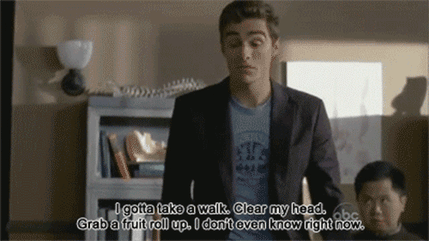 We are talking about awesome food from restaurants you didn't know you could have delivered to your door (or residence), bringing you delicious meals or snacks! I know—It took me a minute to take in how awesome this app is too.
4. Evernote
Let's just start by saying that the elephant logo for Evernote is adorable; if that doesn't peak your interest, I don't know what will. Just kidding, I do!
Evernote is similar to Dropbox in the sense that you can share Evernote files with friends and family, but it's designed with the notion in mind that you can work on your mobile device and have your written work instantly synced to your desktop (or vice versa), making this app extremely user-friendly and convenient!
Taking notes in class and want to add an idea that popped into your head on the bus? Don't worry, you can access all the notes you took on your laptop version of Evernote directly from your phone as long as you have Wi-Fi or data when you initially sync the file. No need to thank me for introducing you to Evernote and all it has to offer!
5. VSCO
As a photographer I had to save the best for last. VSCO is THE photo editing app of photo editing apps.
Think Instagram but with more filters—you can follow others and interact with other posts just like Instagram but VSCO allows for you to be more creative in editing your pictures.
Maybe you've captured Polonsky Commons at sunset and want to bring out the highlights a little more or maybe you went to one of the many events on campus and need to edit that awesome picture of you and your new BFF —you can do that and more with this nifty little app!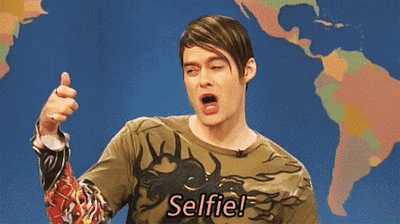 What are some of your favourite apps that have come in handy during your time at university?