Hey everyone, are you looking to up your Instagram game but can't seem to make it off-campus? Don't worry, there's no need to leave the comfort of the university to get some cool photos in diverse locations. With the leaves changing colour and the workload about to get heavier, now's the perfect time to get out there and snap some photos. There are a lot of spots on campus worthy of photos and it will not be possible for me to cover them all, so I'm picking a few of my favourites. Read on to see my top ten picks for the best Instagram-able locations on campus.
1. Paths behind South village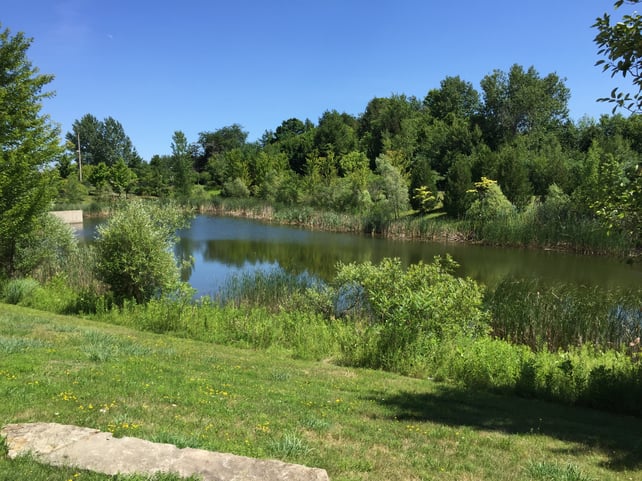 If you didn't know, hidden behind our South Village residence is some beautiful nature! There are paths along a pond, as well as a forest with trails you can walk through. You can have a nature photo shoot right in our backyard.
2. All sides of Polonsky Commons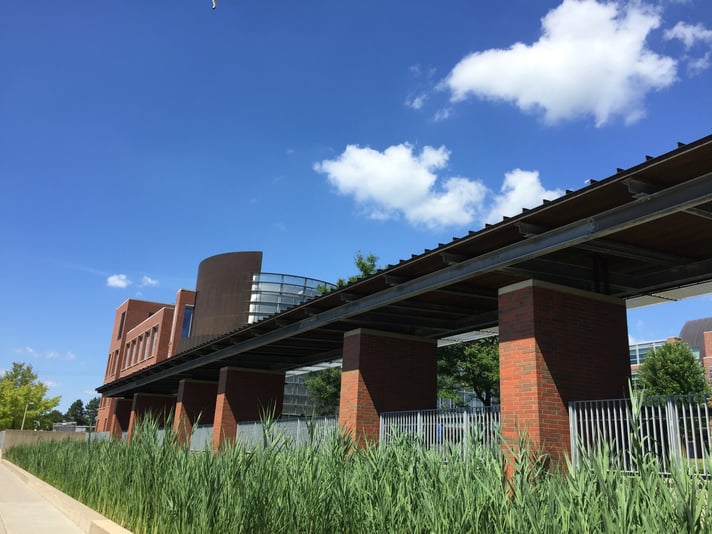 The inside of Polonsky Commons seems to be the go-to spot to take photos, but stepping outside the brick enclosure will allow you to get a more unique and equally as cool photo.
3. Software and Informatics Research Centre (SIRC)

Take advantage of the student space in our newest building - SIRC! I took this photo in a student space on floor three. Since it is located on the north side of Conlin Road, you have the rest of the north location as a view from the windows to be incorporated in your photos.
4. The library

There's just something about a sunset over the pond in front of the library, huh? This seems to be a fan favourite so I'm including it in here. Light up your Instagram with our beautiful library and the sun reflecting off the water and glass.
5. The reading room

Step inside the library, head up to the second floor and you'll find one of my favourite spots on campus. Is there anything better to make readings more exciting than this beautiful room featuring a view of the north location and a fireplace?
6. The path between Regent Theatre and Bordessa Hall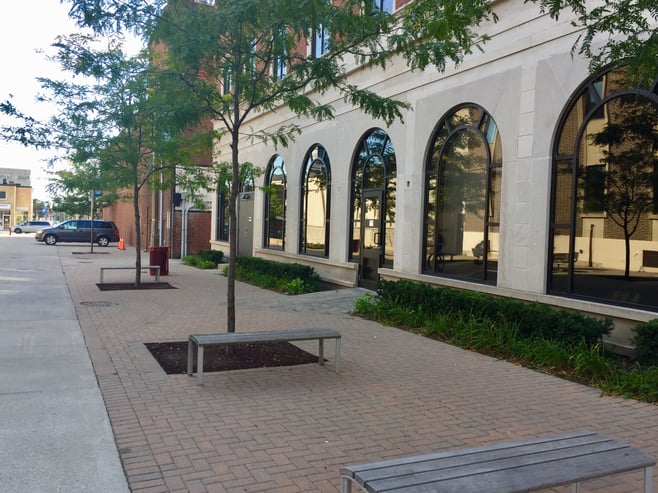 I love this little path between Regent Theatre and Bordessa Hall at our downtown location. You can take great portraits with this wall as a backdrop or photos of the path itself - either way it's guaranteed to be a great addition to your feed.
7. 61 Charles interior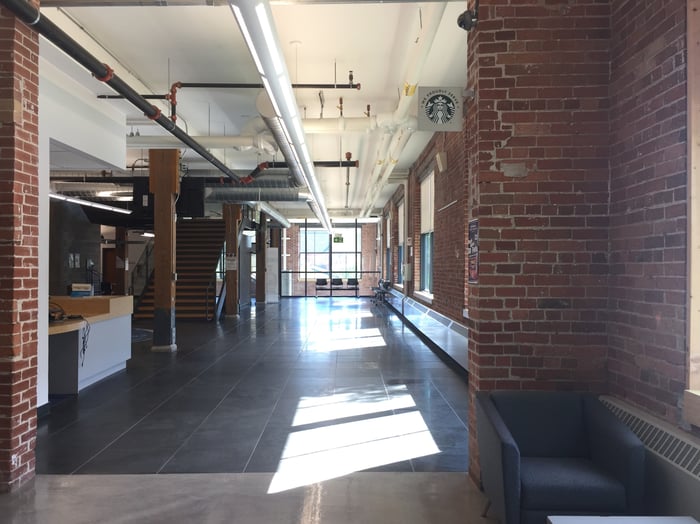 All this exposed brick is sure to make you want to come take some photos in one of our prettiest buildings - 61 Charles.
8. Bordessa hall
Don't forget about the beauty that is Bordessa Hall on our downtown location! The inside is cozy with nice views of the city. Just take this picture from past Student Speak blogger Shelly Kowalski for example!
9. Regent Theatre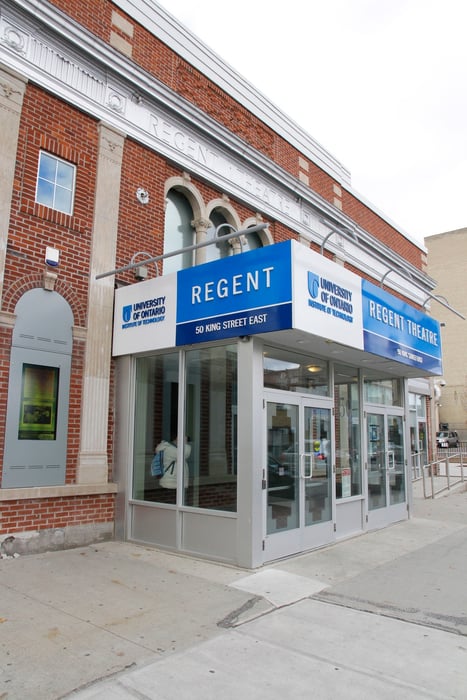 Regent Theatre has a lot of history. Built in 1919, the beautiful building features a picturesque interior that'll be sure to brighten your day and your Instagram page!
10. In front of South Village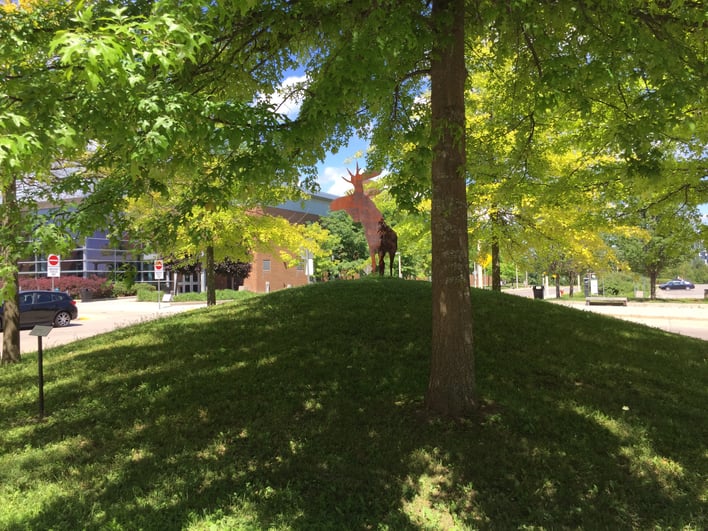 If you walk to the entrance of South Village you'll find a little statue of a moose in the middle of the round-a-bout there. There's a lot of greenery here, and the moose is a perfect companion for your photo. Just picture yourself sitting beside it on the grass.
Let me know down below what your favourite Instagram-able locations on campus are!
Want to see some of these places for yourself? Check out our virtual tour