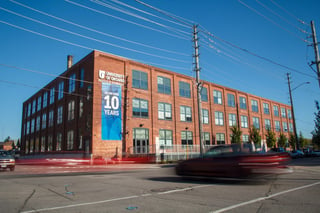 In the past decade downtown Oshawa has received quite a face lift. For Ontario Tech University, renovations to core buildings like 61 Charles and Regent Theatre brought both the Faculty of Social Science and Humanities (FSSH) and Faculty of Education (FEd) to the downtown core halfway through the university's existence, providing a wealth of new student study and lecture space. This move also created opportunities for students to explore exciting new food and entertainment options they may not have experienced before.
Since moving downtown, the university's accessibility for students coming from all across Durham (and farther!) has improved, but has also introduced a new challenge: navigating the commotion, one-way-streets and buildings of the busy downtown core.
Going into first year, I already had some experience with downtown Oshawa. Still, when I entered the university, I found that the course codes, locations of lectures and how to get around was confusing. So, fear not kind readers, as I will share with you the three best tips I have found over my time here to make getting to and from your downtown classes a breeze!
Get to know where each building is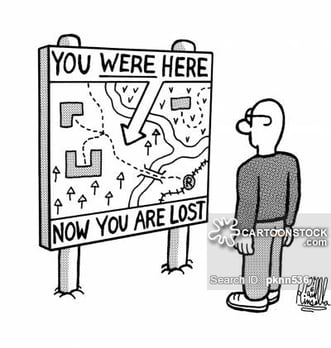 To a student who has never been to Oshawa before I would advise visiting the downtown location as early as possible, either on your own, through an orientation event or a campus tour. You will find it helpful to do this before classes begin and be sure to make note of important street names and locations.
There are four main locations we utilize in downtown Oshawa, with the main hub of all activity being at 61 Charles where FSSH classrooms, the IT station, and security are located. It's also open 24 hours a day, seven days a week, excluding Christmas. As well, on the east side of 61 Charles located at 151 Athol Street is the Ontario Tech-Baagwating Indigenous Student Centre (UBISC). It includes a fully functional kitchen, study space and resource room, and is open to all students.
55 Bond Street E. is also known as Bordessa Hall, and is where the other half of FSSH classes will be and where you can find faculty offices, the dean's office, practicum office and the always helpful academic advising office for FSSH.
Regent Theatre is located at 50 King Street and is where the all-program-encompassing electives are held, since it has the capacity to include anyone who must take first year psychology, sociology and other subjects.
Lastly, 11 Simcoe Street N. houses the Faculty of Education, including all FEd classrooms, faculty offices, the Education Library and a student lounge. As well, 2 Simcoe Street S. has a dedicated floor for research with the University-Community Link Unit (CLU).
Get to know how to read your schedule
Another challenge I encountered during my first year were the location codes on every student's schedule, indicating the major lecture halls. For example, 61 Charles is identified by the DTA location code, with a corresponding room number provided after. The first number always corresponds with the floor level. So, if your class is in DTA 212, you'll know that it's in 61 Charles in room 212 on the second floor.
55 Bond (or Bordessa Hall) will be identified by the code DTB with a corresponding room number, and any course held in the Regent theatre will be under the DTR code. While it may take you some time to remember where all of your courses are, once familiar with the location codes there is a guarantee you will be in the right building, even if you get the classroom number wrong (like I've done before!). Don't be embarrassed to walk into the wrong classroom, it happens to the best of us, and most of us are forgiving enough!
Get to know the bus routes and parking locations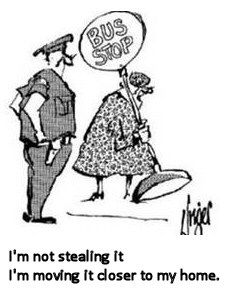 Lastly, whether you take transit or drive every day, do not fret. The bus system around our downtown location is straightforward, with three main bus hubs in all different directions, with many different routes.
The Simcoe Street and Bond Street bus stop will let you go north up Simcoe Street or west along Bond Street on various buses, and this is the best stop for getting to the north Oshawa location. The Centre Street and King Street stop goes south along Centre Street or east along King Street and will drop off any student coming from the north location. Be forewarned that from Centre Street and King Street it is a couple of blocks walk to most buildings so when in doubt, pack extra winter attire for such treks! Finally, the Go Bus terminal is located on Bond Street between Simcoe Street and Centre Street and those buses come from all over the GTA.
If you are driving, there are a few options for parking. I have many friends who choose the Mary Street parking garage, as well as those who choose to fight their way in for street parking, and I give them props. Although there is no free parking downtown Monday to Friday, once 6 p.m. hits, all street parking is free. On weekends (Friday after 6 p.m. until Monday morning) all downtown parking is free and it is fabulous. Remember these tips, driving students, and you should never receive a ticket from the municipality ever.
---
I sincerely hope these tips have been helpful to you, incoming students, and feel free to comment below any helpful tips you have learned over your years navigating the downtown campus. Cheers!
Want to see our downtown location for yourself? Check it out through our virtual tour!