Well, here we are fellow intellectuals. January 9 began the winter semester, throwing us all back into the swing of new professors, courses and a whole slew of new readings to devour. Whether your readings are presented in the form of articles or whole textbooks, your professor has included them in the required readings for the week because they not only apply to the theme which will be covered but they are included to prompt in-class discussion about the material.

While the syllabi for five classes at once can be overwhelming to any student beginning or even those who are close to finishing their university journey (like myself), I have compiled a few ways in which you can make jumping into new content and textbooks less stressful and overwhelming. There's even a chance I may be able to have you find your readings more enjoyable!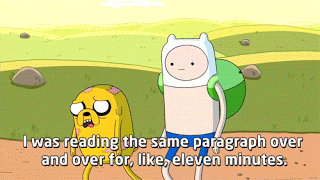 Read the syllabus ahead of time
Professors create their course structure in the form of a syllabus to outline what readings are required, what the schedule will be for each week and they may even provide detailed project or assignment instructions. The syllabus is not only a perfect schedule of what you should pay attention to and what to begin immediately but it also provides insight to you before the semester begins about whether there is a textbook or if the professor has provided online versions of the required readings.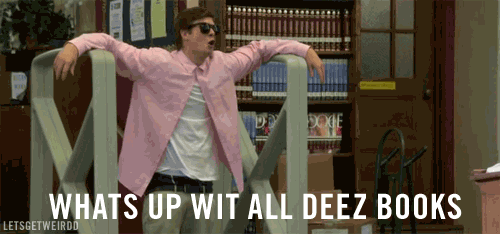 Reading the syllabus also allows you to create a schedule that works for you. Many of the required textbooks will be available for checkout at the campus library so if you live close enough and getting to the library after class hours isn't an issue you have the option to utilize a free physical copy through the school instead of buying one to have at home. However, many students will still prefer to buy their own copy so they can mark it up with notes in class to be used later for study purposes.

Whichever you prefer, reading the syllabus ahead of time will be nothing but beneficial to you in getting a head start on searching for the required readings and, where is the best price.
Find the format that works for you
As I mentioned previously there are options other than buying your textbook brand new through the school. With outlets including student re-selling groups, renting online and even sharing with classmates, there are options that are beneficial in more than one way.

Through social media, searching Ontario Tech textbook resell will garner you a page of a mass amount of peers selling textbooks you may be looking for, usually not at face value. This option will allow you to hopefully save some money, meet some new peers and, depending if they are the type to highlight and write side notes in the text, will allow you the opportunity to utilize their already made notes on the important content. Within that vein of accessing textbooks, it is also wise if you are close enough to any classmates to go half and half on textbook prices so that you can both spend half the amount, still gain access to a physical copy of the book and gain a study partner!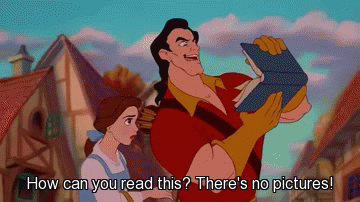 I also discovered another option in previous years of renting textbooks much like the opportunity Amazon or Bookmob offer, where the student can gain access to the physical textbook for the duration of the semester, only pay for the amount of time they will need it for then follow the instructions on return postage and send it back to the provider at no extra cost. You can also purchase an online copy of a textbook which you would own forever and they are typically cheaper. Online versions of textbooks are great because you can always CTRL+F (or command+F) to find a specific phrase or topic. It makes studying and open-book quizzes or tests more efficient.
Enthrall yourself in the content of the readings
While it may seem like all of your readings are a mountain that will never be conquered, there is still hope yet! For every article and chapter out of a textbook that your professor assigns, they will be directly related to what is covered in class and should provide deeper context into the theme of the week. Try making the theme of the upcoming week interesting for yourself by finding new ways for the readings to relate to everyday life, your interests and the theme of the course. By doing your readings and enthralling yourself in the content, class time will also be more enjoyable as you won't be learning the content for the first time and you will gain a better understanding of the concepts your professor presents. You will also find that you will be able to give input during class and gain some participation marks (if your professor offers them).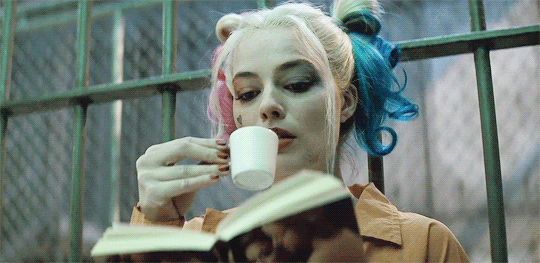 You will find that these practices will help keep yourself consistently interested in the content each and every week, keeping you on schedule as well as in tune with what the upcoming themes will be and what the future readings could consist of.
---
It is my hope that following these tips will not only make it easier to get back into the swing of a new semester, but will aid you in being more capable of enjoying your semester. These three steps should make your few months before the end of the year, or until full graduation like the majority of fourth year students, more organized, scheduled and interesting.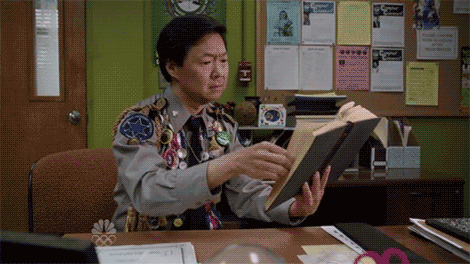 Do you have any handy tips on efficient ways of completing readings? Let us know in the comments!