As a Recruitment Officer, I thought it would be fun to talk about some frequently asked questions (FAQs) that I get while on the road. After doing this for the past three months I have definitely seen a pattern with the questions students seem most eager to ask. I hope that answering these questions can shed some light on what we Ontario Tech folk have come to know as common knowledge.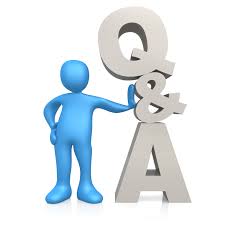 "Where are you located?"

Ontario Tech University is located in Oshawa, Ontario, with north end and downtown locations. We house five of our faculties at the North location, and two (Social Science and Humanities and Education) at our downtown location. We still say the two locations comprise a single campus because they are so close together; by bus it's about a 15-minute drive between the two and by car it's about ten. Transportation on Durham Region Transit is included with your yearly tuition, so you don't have to pay every time you get on. We're also about a 40 minutes' drive, or one GO train ride, east of Toronto. We kind of get the best of both worlds: a small city of our own which is still close enough to the hustle and bustle of the big city if we want to visit. Not to mention that being east, we do avoid much of that rush-hour traffic!

"I have not heard much about you, why is that?"

There are a couple of reasons why Ontario Tech might not have been brought to your attention before, but that's why I'm here! The biggest reason is probably because we are a younger university. We opened in 2002, and at the time we only had around 960 students. Today we have just over 10,000. You could say we are definitely growing quickly.
Even having been around for just a short time, we have many strong and unique programs that you can only find here at Ontario Tech: Nuclear Engineering, Forensic Psychology and Medical Laboratory Science, to name a few. Students often ask us how we can compete in a market that is full of "tradition". It is important to know that we aren't in a competition at all -- where you choose to go will be what you think is the best fit for you. As far as tradition goes, we are creating our own traditions year after year here. I got to be a part of some new ones and you can too! Think: in 100 years we are going to be the founders of tradition here at Ontario Tech.

"Institute of Technology? Does that mean you only have technology-based programs?"

The fact that we have seven faculties and over 37 undergraduate programs certainly shows our large variety of academic programs within Business and Information Technology, Engineering and Applied Science, Energy Systems and Nuclear Science, Science, Health Sciences, Social Science and Humanities and Education. I personally graduated with a Bachelor of Arts (Honours) in Communication. A big reason why we are an institute of technology is because we are constantly working in a "technology-enriched learning environment". Translation? We have a laptop program here at Ontario Tech; included as part of their yearly student fees, each and every student is given a laptop by the university that is specific to the program and year they are in. This means that as a Communication student, I was using completely different software than my first-year Computer Science friend. We also offer technical support for the laptop -- if anything goes wrong, if you receive a virus for instance, the IT department will fix it for you free of charge. If it cannot be fixed right away, an identical loaner computer is issued for the time that it is being fixed.
It's all tailored to what you're learning and, most importantly, what your potential employers are already using. We believe in 21st-century learning for 21st-century jobs, so that is what we prepare you for. As a recent graduate, I saw many job postings demand proficiency in certain types of software relevant to our field of work, and the Ontario Tech's laptop program definitely prepared me for these. In my Communication program, for example, we used Twitter, Facebook and other social media in the classroom to better understand modern communication trends. Professors also often post their lectures online, in case you are sick or unable to attend a class. We are very hands on in our use of technology.
So there you have it! These are the top three questions I have been asked as a recruiter so far. If you have any more, do not be afraid to ask me. In fact, ask any rep if you are inquiring about an institution. Never just assume, because you could be missing out on a great place that is right for you!