Soak up the summer sun right here in the Durham Region, at one of these natural wonders!

Durham Region Waterfront Trail
We are truly lucky to be situated right on Lake Ontario. Reaching as far as Niagara on the Lake, all the way to Brockville and even up through Quebec City is Ontario's famous Waterfront Trail.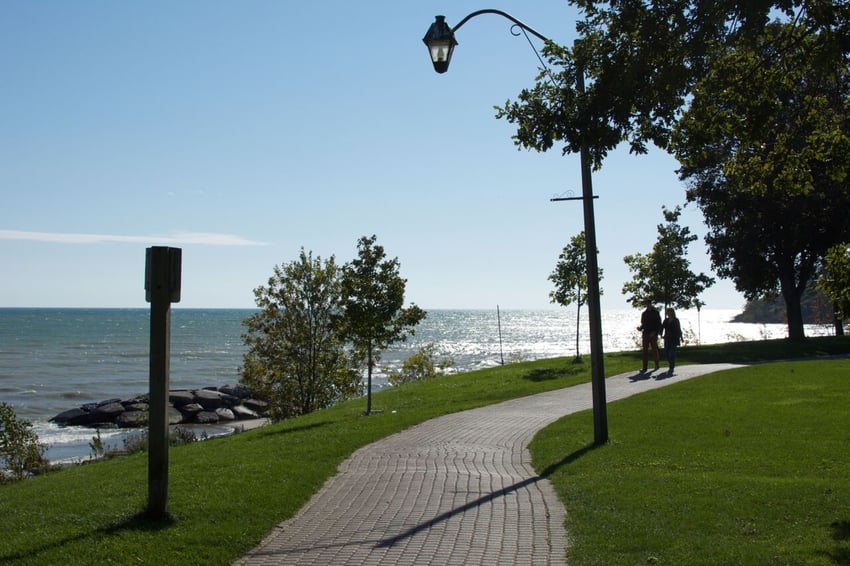 In Oshawa alone, the trail reaches 11 kilometres. If you're feeling adventurous, you can even take the trail from Pickering to Port Hope on a 70-kilometre trek.
Throughout your journey you'll see the majestic landscape of Lake Ontario, marshes, forests and wildlife preservation areas. It is not one to be missed!
Darlington Provincial Park
Escape in one of Durham's nature preservation areas. Enjoy the resources of Canadian soil by exploring through these sought out trails, have a picnic in the woods, play in the sand and even camp out for the night.
Darlington Provincial Park has it all and, and you don't need to travel more than fifteen minutes to get here. Be sure to bring your bug spray!

Harmony Valley Dog Park
Harmony Valley Dog Park is unlike any other dog park around. Instead of finding a fenced off square patch of grass, you'll find a scenic trail crossing paths with the creek, opening up to wide open fields and through forests.
Here you're bound to see dogs of all kinds, and feel free to bring your own too! Everyone's furry friend is welcome without a leash, and they'll even provide you with doggy bags as you enter. Prepare to get a little smelly and hairy!
Joseph Kolodzie Oshawa Creek Bike Path
Cutting through the Oshawa's lakefront all the way up to Adelaide Avenue is Oshawa's Kolodzie Oshawa Creek Bike Path.
The path travels along the creek and features connections through various other paths like the Michael Starr Trail, Harmony Creek Trail and Oshawa Valley Botanical Garden.
Dust off your rollerblades, oil up the bike or go for a nice long jog.
Botanical Gardens
You don't need to go far to feel away from home. Oshawa's Botanical Gardens feature stunning plantation and architecture.
The gardens are kept in pristine condition, and the archways and bridges add the romance a lot visitors come to seek out here.
Don't be surprised if you encounter portraits being taken, wedding ceremonies or engagement proposals.
Love our blogs? Stay up-to-date with the latest posts by following us on Twitter!