Well my Student Speak readers, this is my last blog for the year (and likely ever!) so to all who read the blog and/or tried the food at the various "student reviewed and approved" locations across Oshawa and the rest of Durham, thank you!
The feature this month is a focus on the food of the islands, as we enter the delight that is Mama D's Jamaican Cuisine.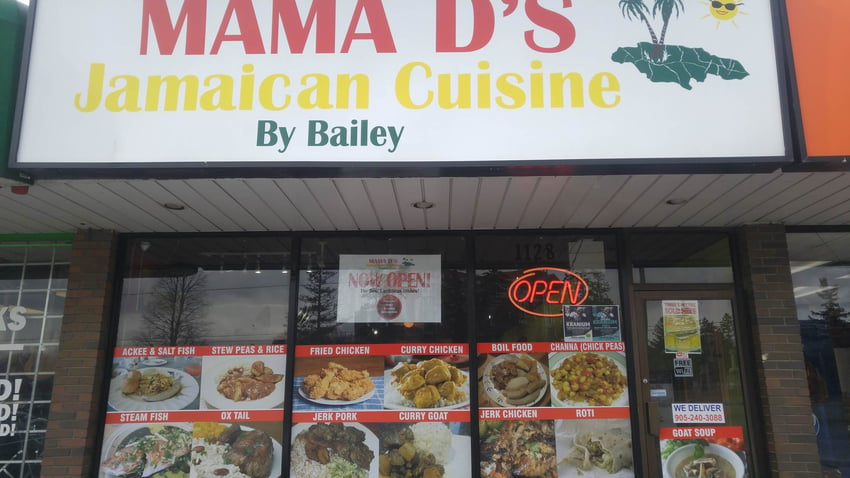 Mama D's is located at 1128 Simcoe St. N., conveniently less than a minute from the bus stop, in the plaza besides Little Caesars pizza. It is more north on Simcoe, relatively close to Taunton road.
Access for students is easy! Take the 401 Simcoe bus, from either the downtown or north campus locations, get off the bus near the plaza, and bam, all the Jamaican food you could want awaits!
As you can see from the picture of the storefront, they have a large variety of options available, and if meat does not interest you they also do steamed vegetables instead.
Since opening, they have consistently had one cook who ensures that everything made is both authentic and high-quality, and it is reflected in the taste!
I tried the jerk chicken with peas and rice and the chicken was extremely flavourful, and I cannot express enough love for how juicy it was!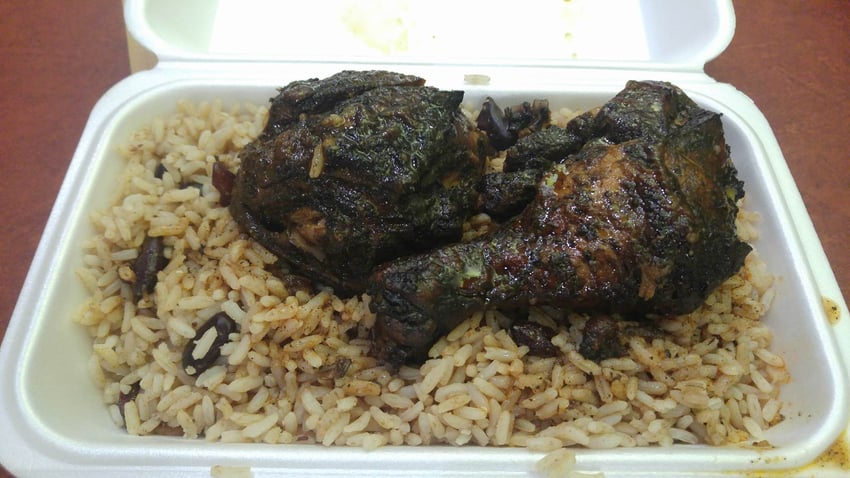 While it was not as spicy as I would have personally liked, they do have pepper sauce that you can add to taste. They do this so that for those who want to have the chicken without the spice they can order it without the pepper sauce.
But the chicken was extremely juicy, and for the rice they had oxtail gravy, which I highly recommend. They also offer white rice if you would like, and it is done almost in a sticky rice style, it was also great.
I ordered the small, which was $10, and it was still a good amount of food, but if you want an immense amount of food feel free to get the large, which is $14!
They also run lunch specials for $5, where you get a smaller amount of meat and rice. To pair with this delicious food I got to enjoy some Solo which you can see below.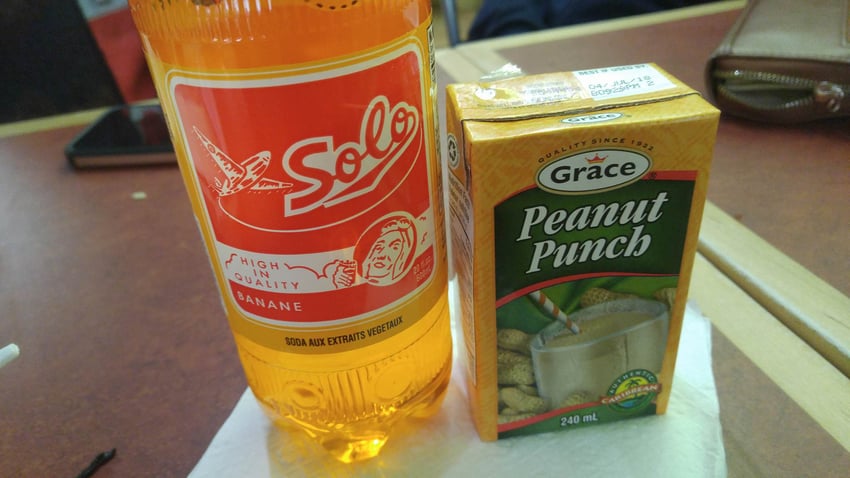 I have to highlight the importance of Mama D's carrying authentic Caribbean drink brands…they have the greatest Caribbean pop in the world (I refuse to accept otherwise) in the form of banana flavoured Solo!
I saw it and immediately knew that it would be what I was having. If you have not tried it, try it yourself because I promise that you will agree. They also have a variety of other Solo flavours like kola champagne, cream soda, etc.
They have juices, as well as some unique oddities like peanut punch! It is milk-based, so think it of a peanut milkshake but less thick. While I personally am not a huge fan of it, it is very cool that they have it. Again, if you have not tried it, no reason to not give it a chance!
Essentially, the drinks highlight how Mama D's takes authenticity seriously—you won't just get to try a taste of the Caribbean, you will get to drink it too!
Overall, Mama D's is a great spot to have some authentic, quality Jamaican food, so if you get a craving for Caribbean eats, you know exactly where you can go!